Today I'm sharing a super simple weeknight meal idea: Trader Joe's air fryer pork chops!
I say Trader Joe's because I used this BBQ rub and seasoning from TJ's with coffee and garlic! It is so good on chicken, pork, fish, burgers…..
but you could absolutely use this same method with any seasoning that you like!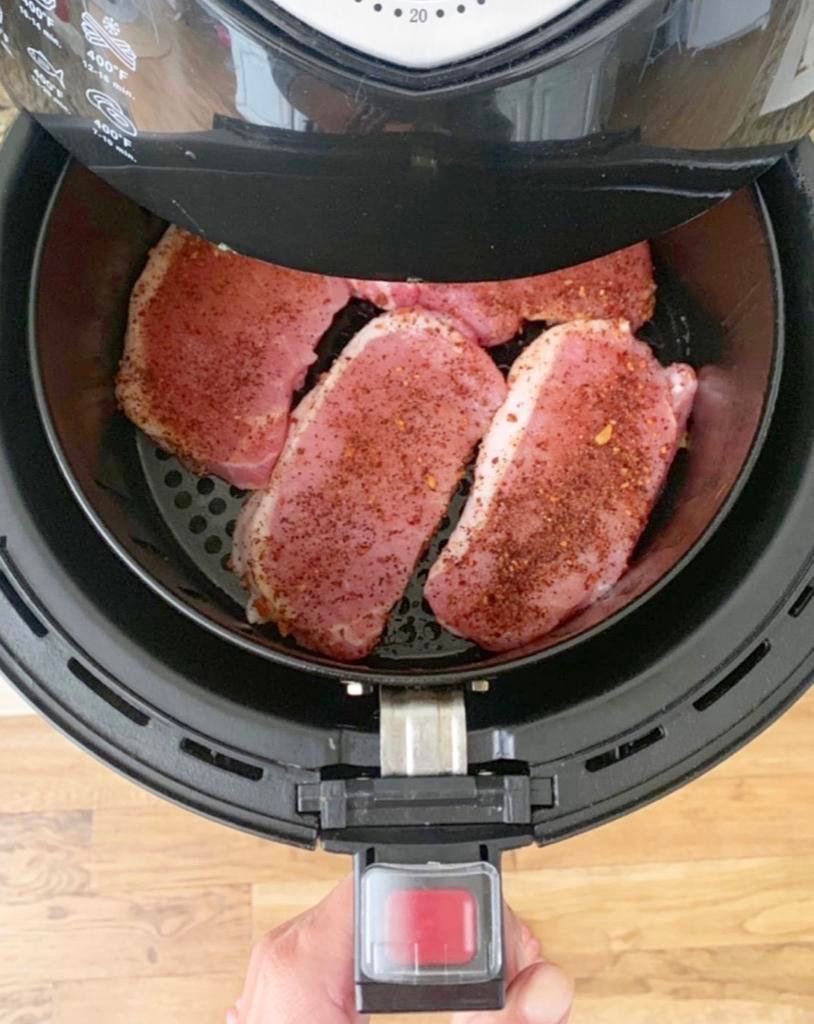 I like using the air fryer because it is quick and doesn't heat up my kitchen! We have THIS ONE and love it!
Ingredients:
1-2 lbs of boneless pork chops
Non-stick spray
Trader Joe's BBQ rub….or any rub you like!
Directions:
Generously coat both sides of your pork chops with the rub.
Spray the bottom of your air fryer with non-stick spray and place your pork chops inside.
Cook for 12-15 minutes at 400 degrees. The time depends on the thickness of your meat, so if you are unsure, use a meat thermometer to check the temperature at the center of each chop. You can find one HERE. The safe temperature for eating pork is 145 degrees farenheit.
That's it! These had great flavor and the air fryer did not dry them out. We ate them with bacon wrapped asparagus and squash. Both were sprinkled with olive oil, salt and pepper and cooked at 400 degrees in the oven for about 15 minutes.
Find the bacon wrapped asparagus HERE.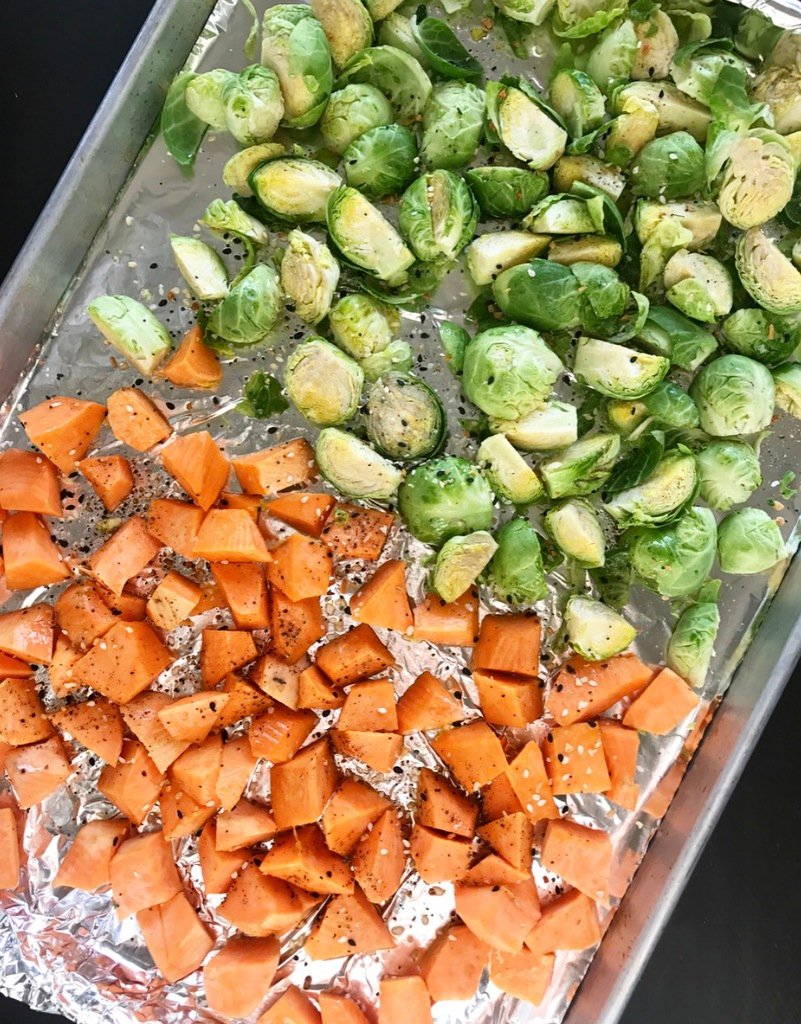 And more roasted veggie sides HERE.
This entire meal took 25 miutes start to finish!
These pork chops are just perfect for a busy weeknight!