I am excited to share how we made these brownie reindeer and Christmas trees!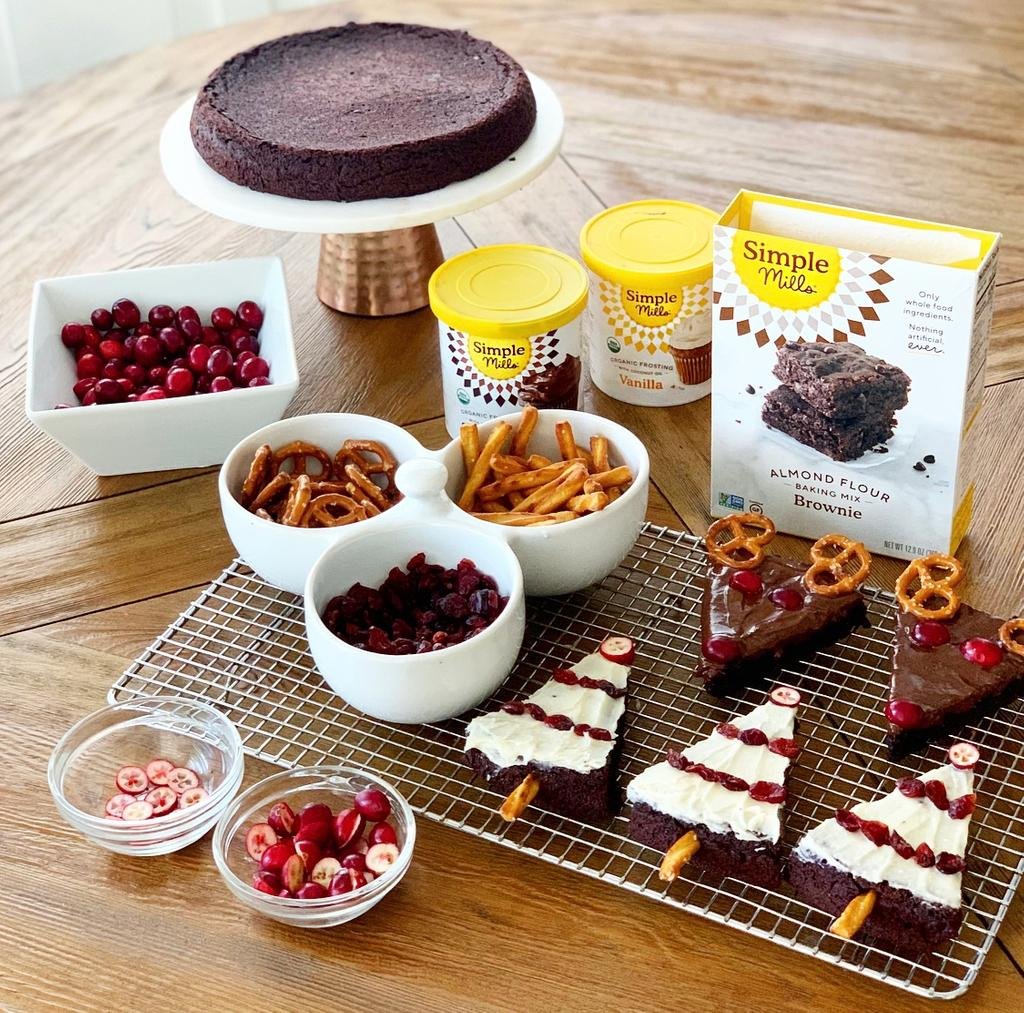 This post was sponsored by Simple Mills, but all items were purchased by me and opinions are my own.
Spending time in the kitchen with my boys is one of my favorite things about this time of year! I have so many childhood memories of helping my Papa season his famous dressing…don't you dare call it stuffing…and helping my mom make Christmas cookies in the kitchen!
This semi-homemade method is quick and easy enough to keep their attention, and using Simple Mills brownie mix, you can feel good about the ingredients you are using!
You can find Simple Mills brownie mix at Target in the baking aisle, and because it uses almond flour, Mac can eat these too! Their organic frosting is made with coconut oil and tastes amazing! I may never make icing from scratch again!
Ingredients:
2 eggs
3 Teaspoons of water
1/2 cup butter or oil
For the Brownie Reindeer:
Simple Mills chocolate frosting-You can find this at Target in the baking aisle
Pretzel twists
Fresh cranberries, cut in half, longways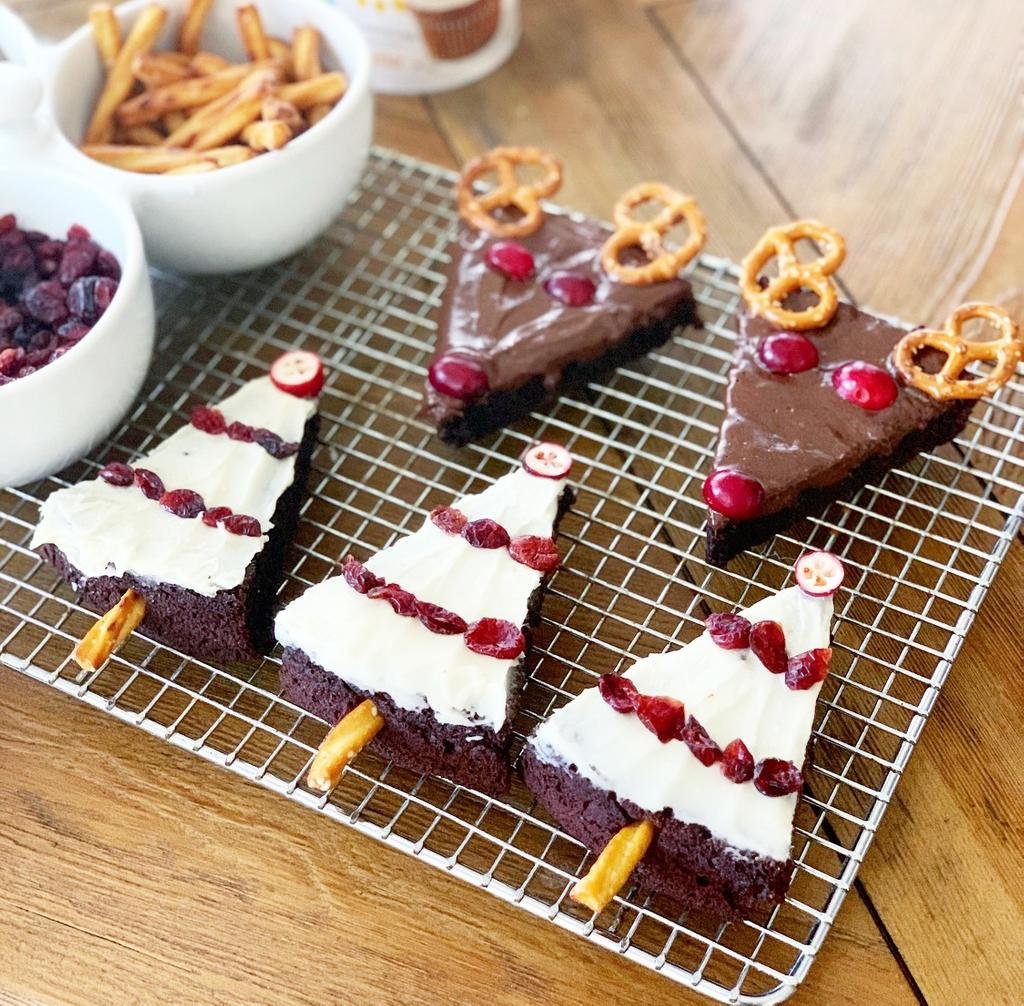 For the Brownie Christmas Trees:
Simple Mills vanilla frosting– also in the Target baking aisle
1/2 cup dried Cranberries
Fresh cranberries- cut the ends off to just use a slice of the center as a star
Pretzel sticks
Directions:
Prepare your brownies per the package instructions, using the eggs, water and butter or oil in a round pan. Allow them to fully cool and cut into triangles.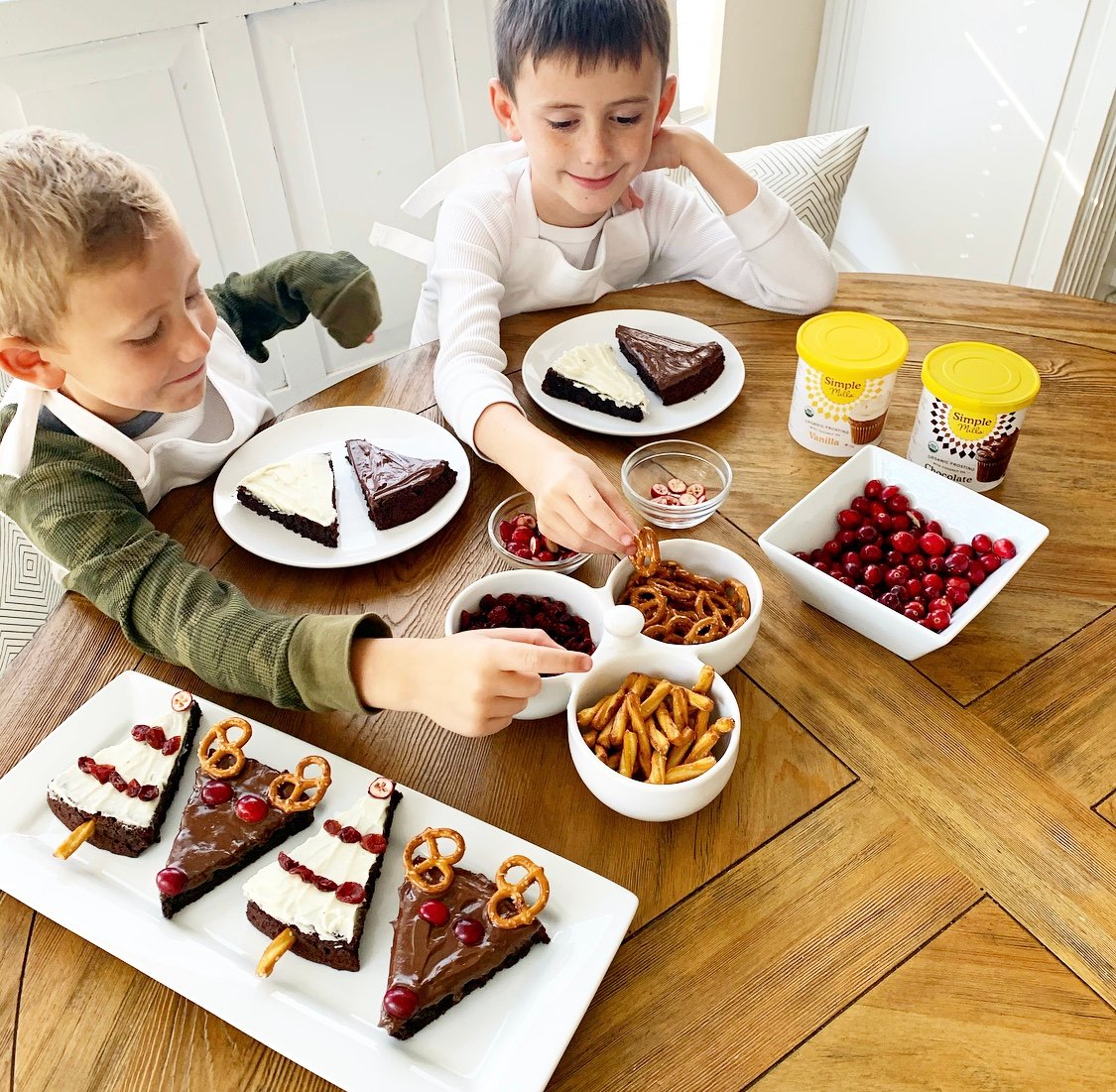 Brownie Reindeer:
Frost your brownies with Simple Mills chocolate frosting. Place two pretzel twists at the wide end of the triangle to represent antlers. Place 2 cranberry halves below the "antlers" to represent eyes and one at the triangle's point to represent a nose.
Brownie Christmas Trees:
Frost your brownies with Simple Mills vanilla frosting. Place the sliver of fresh cranberry at the point to represent a star. Arrange your dried cranberries to represent garland or ornaments. Break a pretzel stick in half and insert it at the base of your triangle to represent a trunk.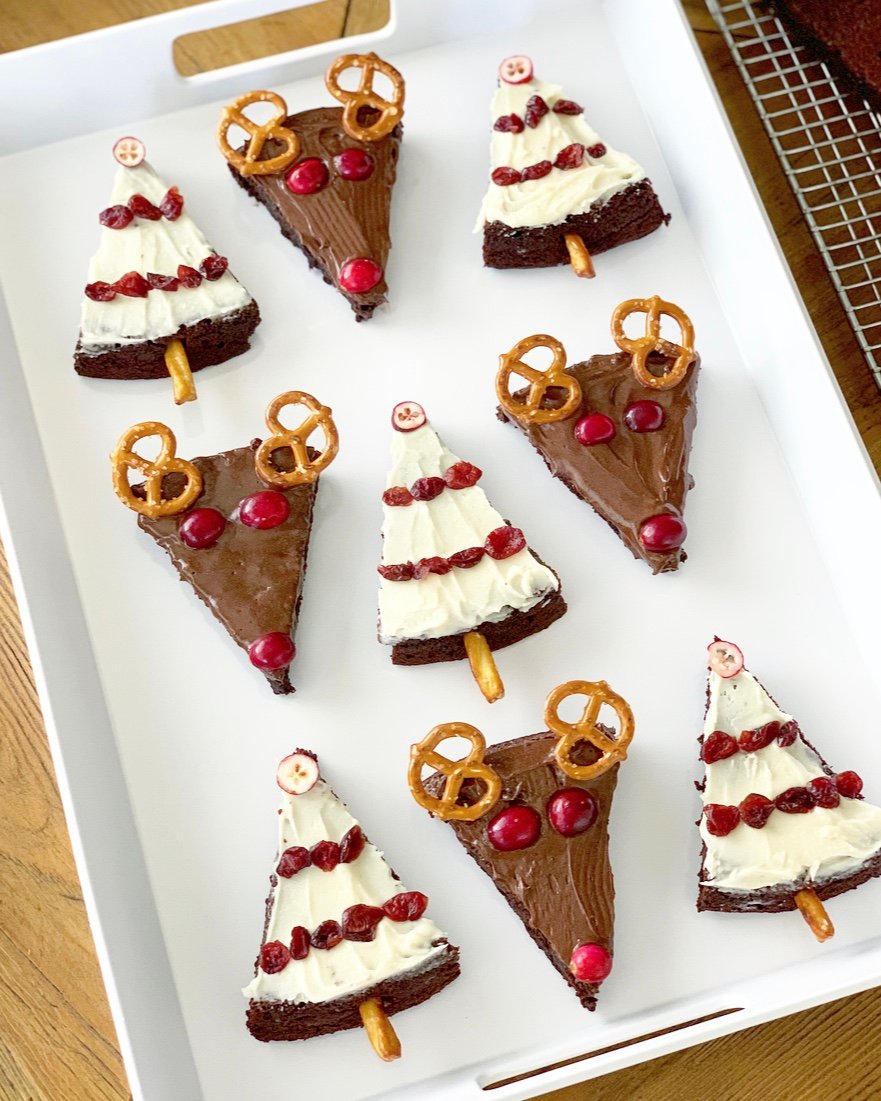 Such a simple idea, but a fun and festive treat that will allow your kids to help in the kitchen and that is sure to make your guests smile!
I hope these brownies make their way into your Christmas celebrations this year!
Sharing is caring! Feel free to pin this image :