My oldest, Logan, is at an age where he believes in ALL the Christmas magic!  I wish I could bottle up the sweet wonder he finds in talking about Santa, searching for his elf, Aggie, and listening to our advent verse each morning!  It really is so sweet, and has given me a new love for this very special season!
Santa visited our neighborhood this weekend, and we were pretty excited!!
I realize this time of so fervently believing is fleeting, so when Logan asked if we could decorate his room for Christmas this year, I excitedly said YES!!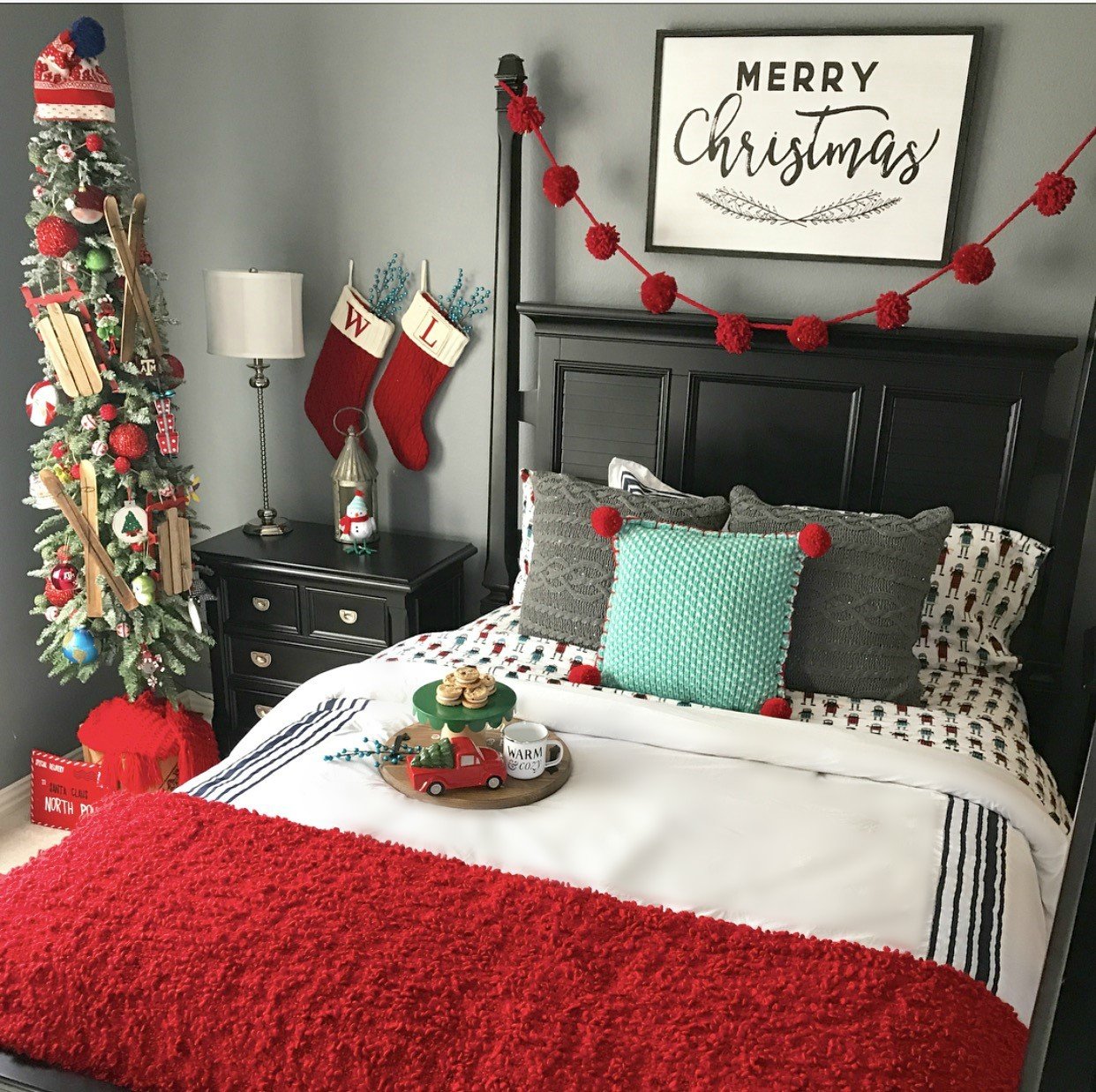 We added a few simple touches and used mainly pieces we already had to make his room a little more festive!
We started by decorating a tree filled with ornaments he picked out, ones he has made and sentimental ornaments from trips, friends, and family.  We topped it with one of his winter hats (that we RARELY need here in Dallas!) and wrapped a red scarf around the base.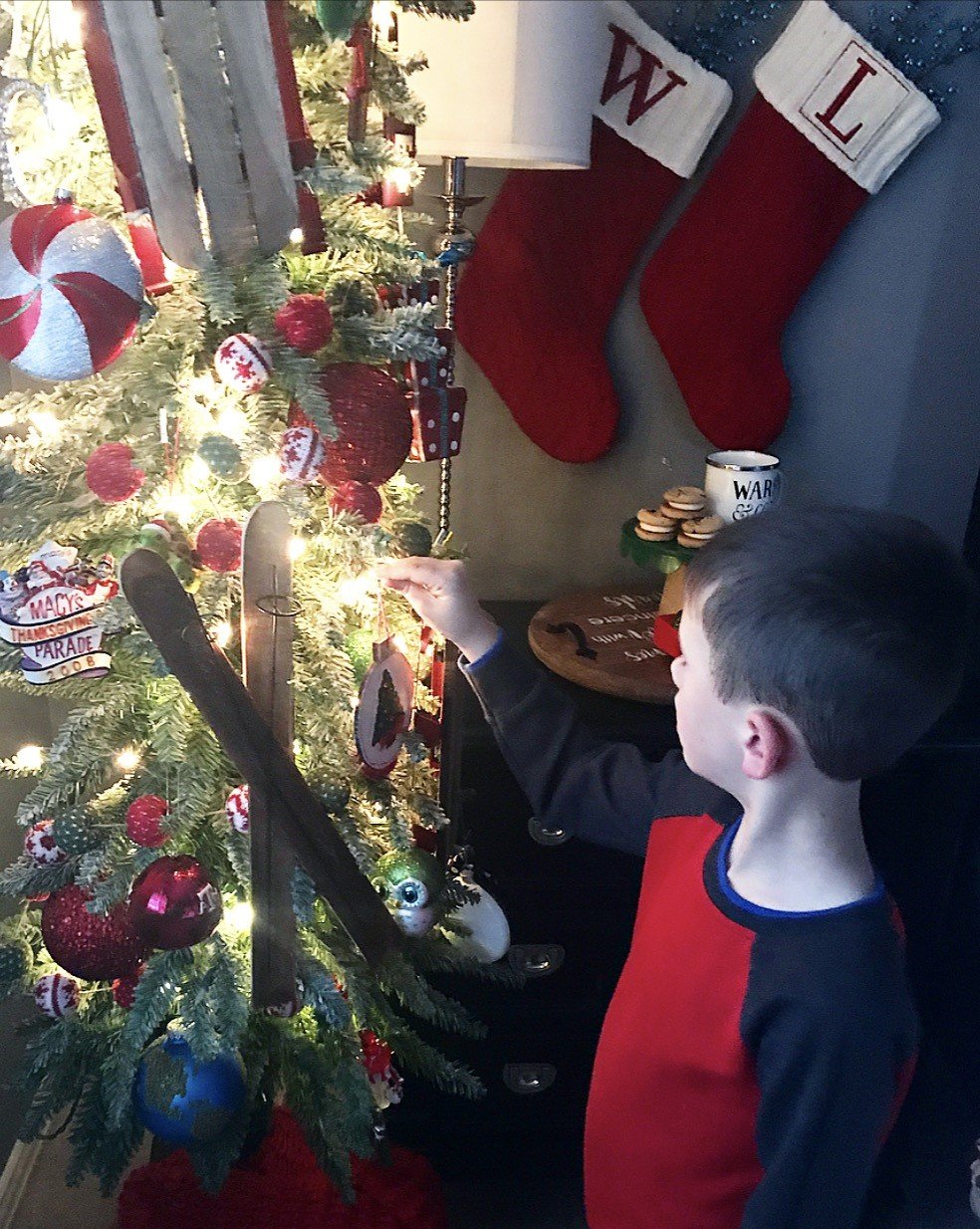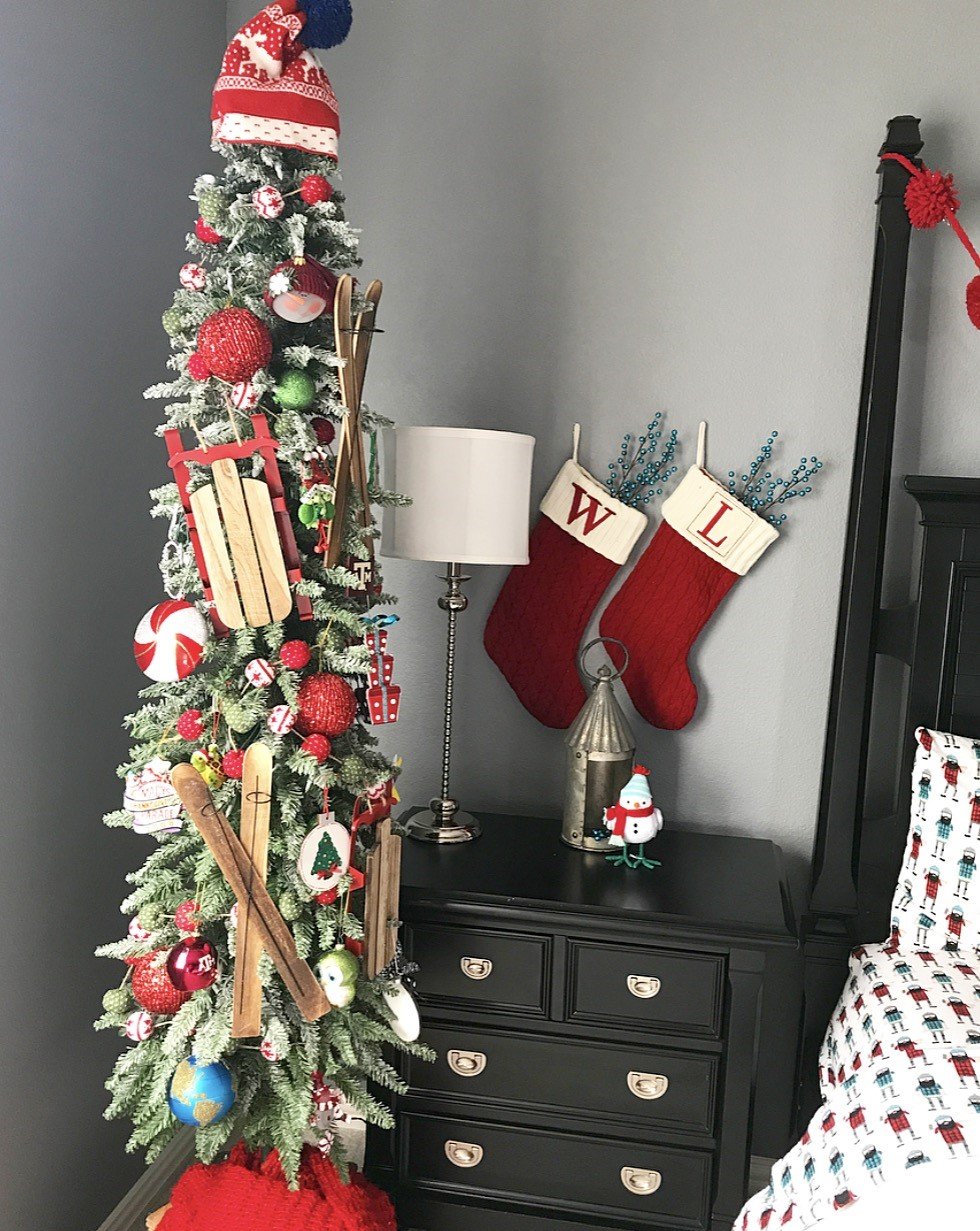 This sweet one from Gramma and Pap Pap is one of my favorites!  They are part of a sea turtle rescue team in Alabama, and my boys always love talking turtles with them!
Once the tree was complete I found these fun lumberjack sheets at Target.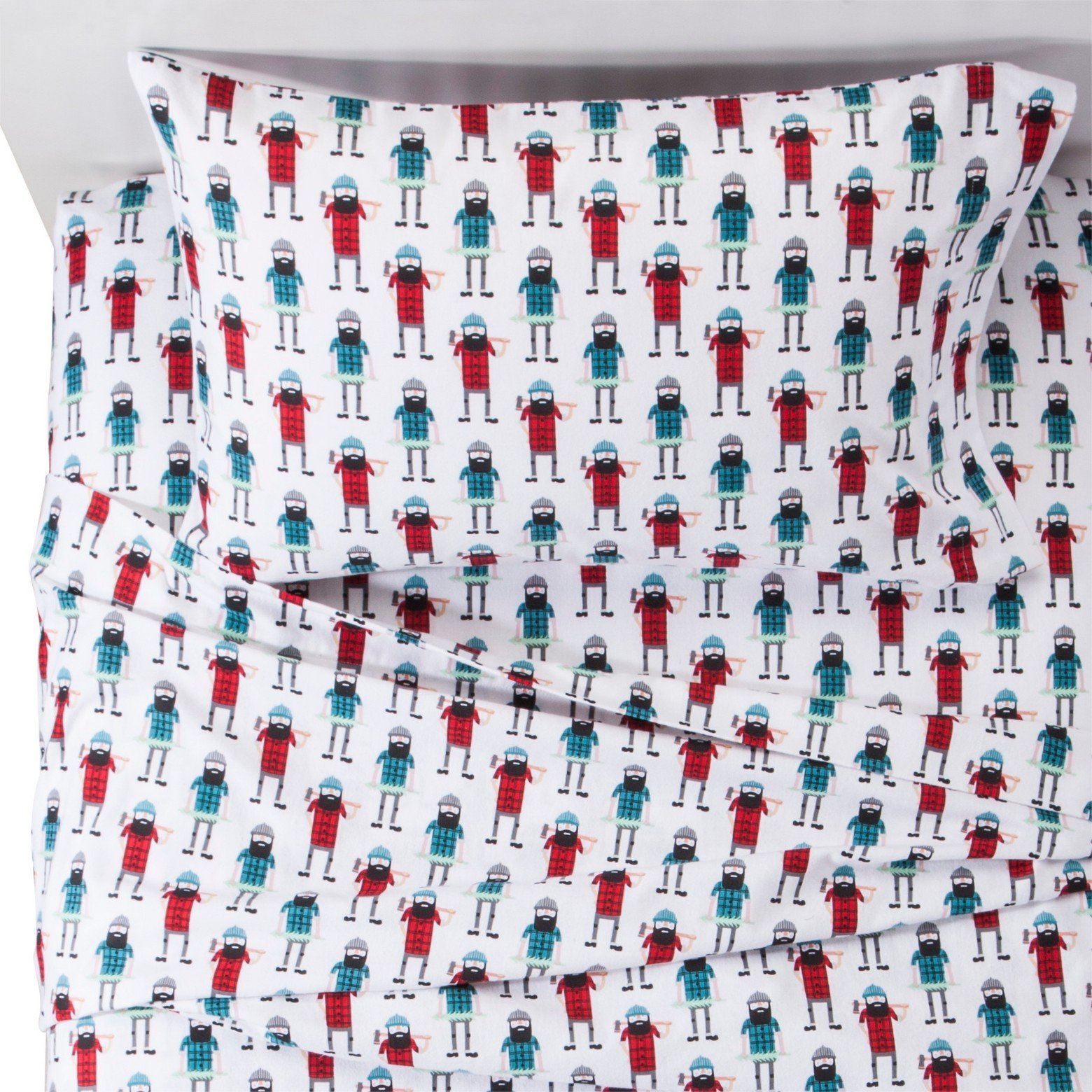 They matched the colors on our tree, but aren't necessarily Christmas, so he can carry these into the rest of the winter months!  When I ordered them, I wasn't sure if I would be pleased with the quality, but they are surprisingly super soft and cozy!
This red throw brought in a lot of color…
and I found this bright pom pillow to add to the gray cable knit pillows we already had!
The pom pom banner was a Home Goods find but I have seen similar at Hobby Lobby, Michaels and on Etsy!  The Merry Christmas sign is from Kirklands (only available in stores), and I love the classic black and white.
We pulled out all the Christmas books and put them bedside so we can be sure to read them throughout the month!  The handprint wreath was a craft from a couple of years ago….the green hands are Logan and my niece's and the red ones belong to Will!  This is the type of Christmas décor I cherish most!!
   We had  a lot of fun making this room a little more festive, and I hope that it makes my boy smile when he wakes up each morning!
I hope we can all capture a little glimpse of that Christmas magic through the eyes of a child this season!
Shop the Post: