This asparagus is one of those sides that looks fancy, but seriously takes minutes to make…
and did I mention bacon? Some people may turn their nose up at asparagus, but wrap it in bacon, and you'll win some fans!
Ingredients:
A bundle of asparagus, divided into bundles of three
Olive oil
Bacon – 1 slice per bundle
Salt and pepper
Aluminum foil
Directions:
Preheat oven to 400 degrees. Line a baking sheet with aluminum foil.
Wash your asparagus and cut ends to where all stalks are about the same size. Drizzle with olive oil and season with salt and pepper.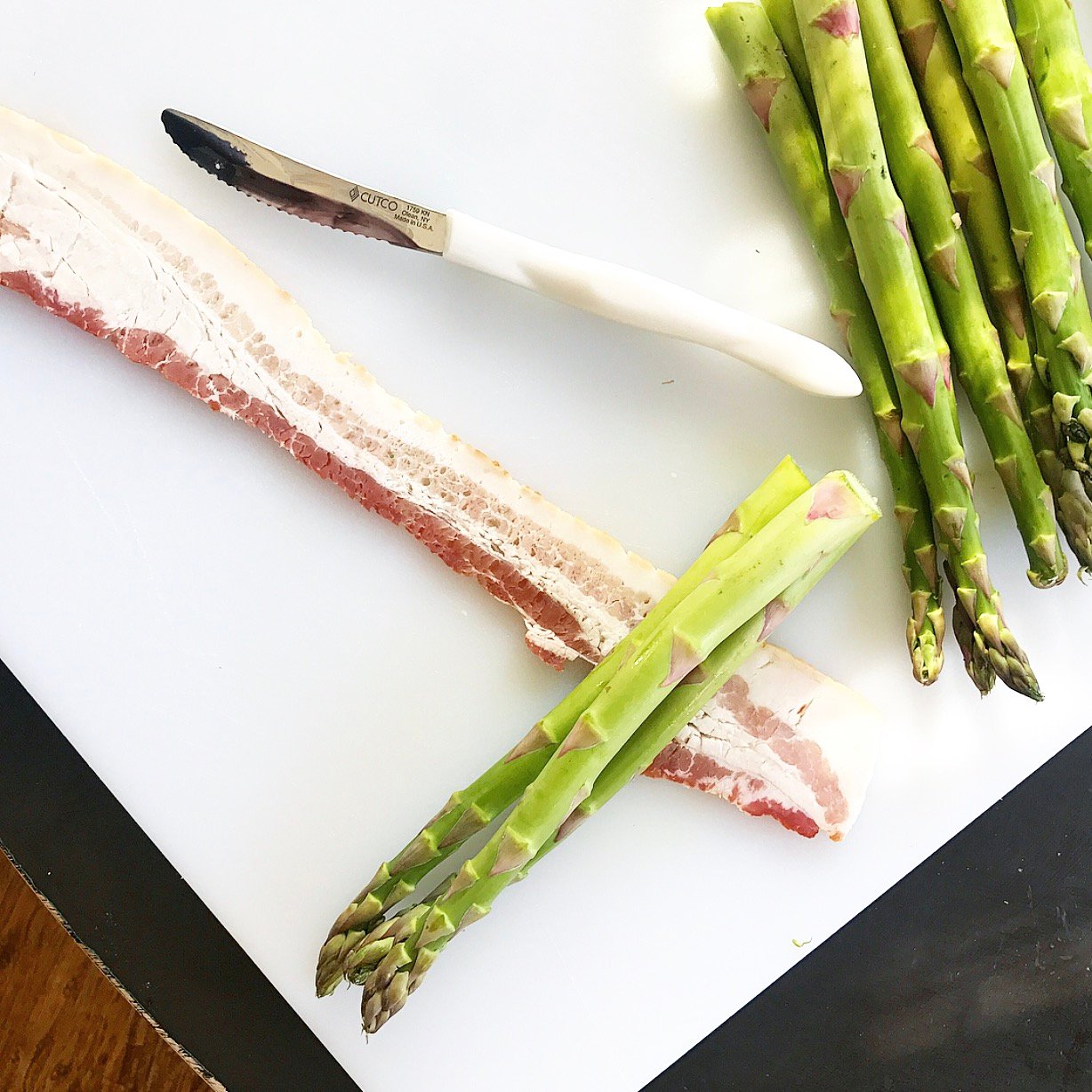 Divide asparagus into bundles of 3. Wrap each bundle with a slice of bacon.
Place bundles on baking tray and cook for 15-20 minutes in the oven, or until bacon is completely cooked.
Remove from oven, pat dry any bacon grease and serve.
Every meal needs at least a little green…and a little bacon never hurt!
For more veggie recipes, be sure to check out these posts!
Roasted Broccoli and Bacon
Find it HERE.
Twice Baked Sweet Potatoes
Find them HERE.