This post is less of a recipe, and more of just a fun way to make your parties and get-togethers a little more festive!  I plan to make all kinds of versions of these in the future because they take minutes, are yummy, and just make people smile!
A few weeks ago,  I got together with a few girlfriends for a little Galentine's fun (you know Valentine's Day, but with your girlfriends!)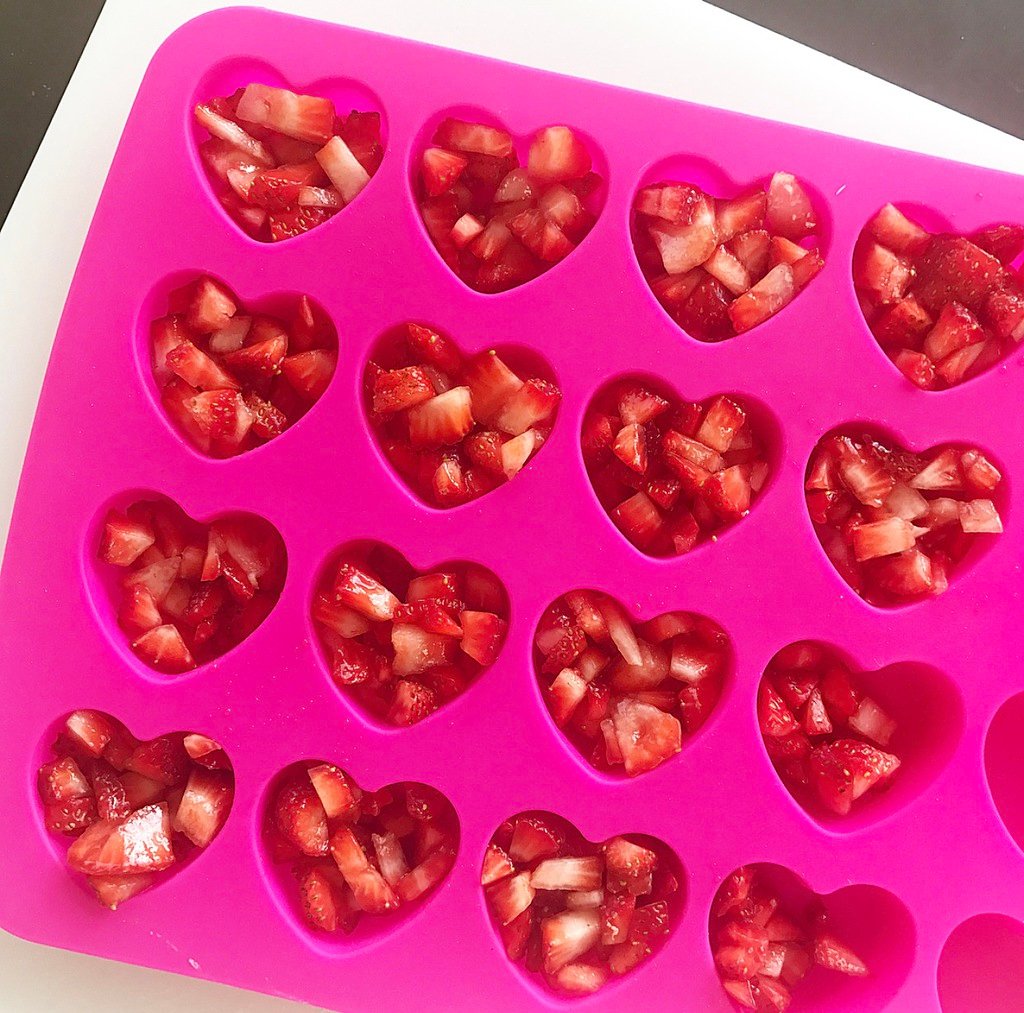 To make our drinks a little more festive, I made these fruit ice cubes, heart shaped of course!  On this particular day we were having mimosas, so I made these with strawberries, a teaspoon of vanilla extract and champagne.  The champagne does not fully freeze, but it is enough to still look like a heart, and as it melts it doesn't water down your drink!
I snagged the heart mold silicon tray in the Valentine's section at Walmart.  You can find a similar one here and  here
So when I saw this adorable bunny mold out for Easter I had to snag it!
I made bunny cubes for my boys with cucumber and water.
As they melted they infused our water with cucumber…so refreshing!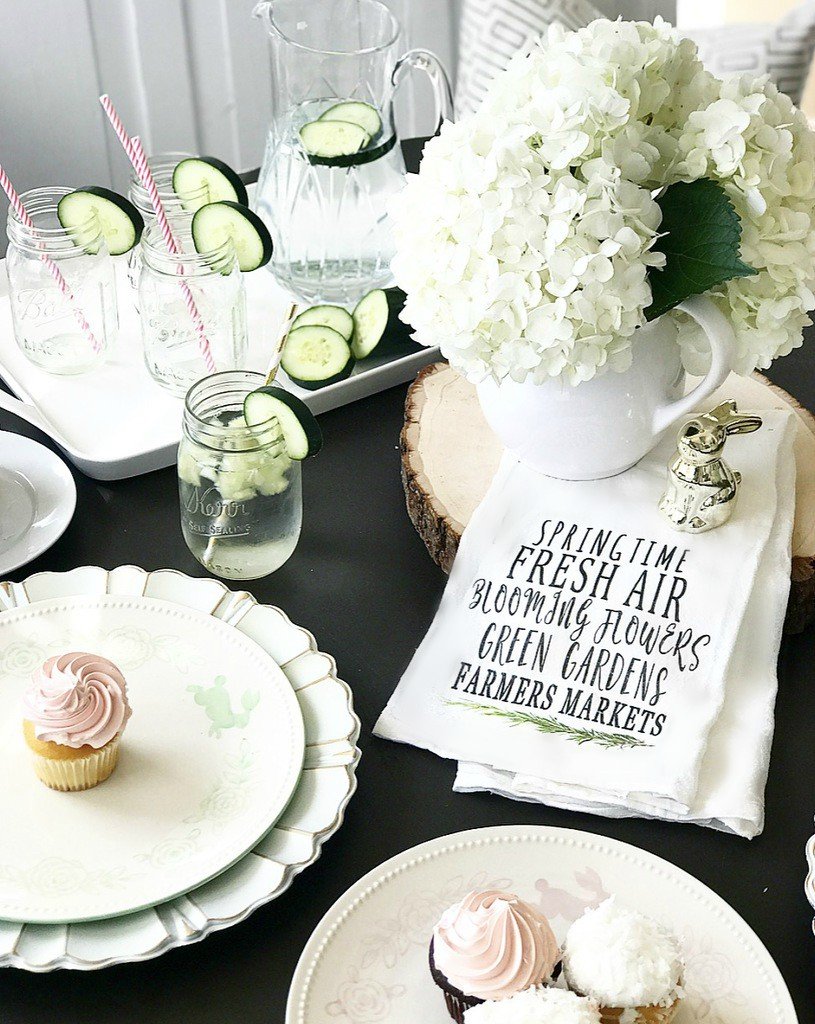 The combination possibilities are endless….how great would some pineapple, mango, or watermelon cubes be poolside this summer?
Get creative…there are tons of cute molds for every season and event!  I'm sure I'll be sharing some more combos with you soon!
After all, love is in the details!