This week's roundup has a little theme…
GREEN!
With St. Patrick's Day next week, I thought it would be fun to make recipes with some green!  These are not Irish fare, but they are full of flavor and pinch proof!
As always, click on the photo or link in the text to get to the full recipe, including ingredients, directions and links for grocery shopping for each.
Cashew Chicken Lettuce Wraps
These were fresh, easy to make and fun to eat!
Find them here.
Green Smoothie
Whether you are trying to kick start your summer bod (hello swimsuit season!) or sneak more veggies into your kids' diets, you need to try this green smoothie recipe!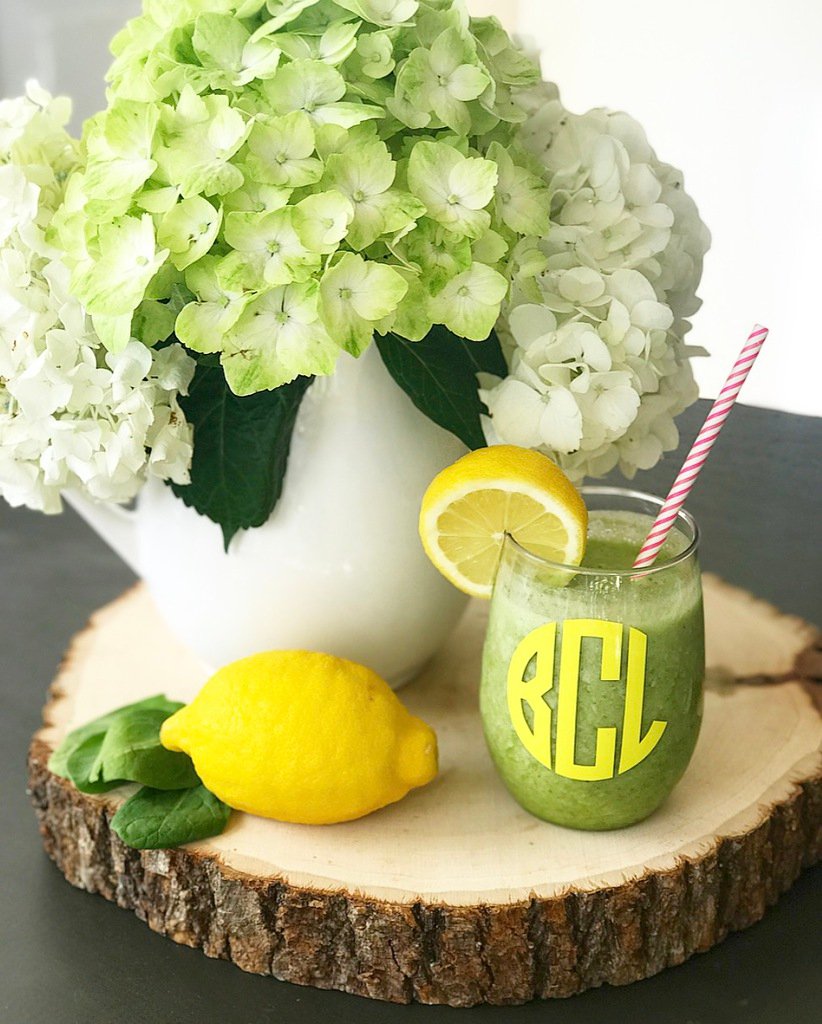 Jam packed with nutritious ingredients and it actually tastes great!  Find it here!
Green Eggs and Ham
We celebrated Dr. Suess's birthday recently (March 2nd!) with green eggs and ham (baked eggs with broccoli, cheese, ham and a little food coloring!)
My kids would eat them on a train or in the rain….and hopefully yours will too!  This would make a fun St. Patty's Day breakfast!
Find it here.
Green Chili Chicken Enchiladas
A little green sauce, a little spinach….enchilada greatness!
These are so good and so easy (especially because I used a rotisserie chicken!)  Find the recipe here.
Mint Chocolate Chip Cookies
After that super healthy smoothie, grab a cookie!
Life is about balance, right?!?  Find them here.
Instant Pot Apple Sauce
Different IP apple sauce recipes kept popping up, and I thought, "Why would I make that when it is so easy to just buy the little squeeze packages my boys love so much?"
OMG….it took minutes and was SO good!!!  My boys scarfed it down, and woke up the next morning asking for more!  If you have an Instant Pot, give it a try here!
This week is my boys' Spring break and my inlaws are coming to visit, so we are excited to do ALL the fun staycation things!  I hope your week is full of fun memories and yummy food!
Thank you so much for stopping by!