I like to think of a tostada as a tacos more laid back cousin…and any family to a taco, is a friend of mine!
I called these breakfast tostadas (because of the egg!), but they would honestly make a perfect breakfast, brunch, lunch or dinner!  We made them on a Taco Tuesday for dinner at our house! These are so simple to make (in about 10 minutes!) and are sure to please!  They are also easy to customize if you have picky eaters at your casa!
Ingredients:
(for four tostadas)
Refried beans – I bought them in a can
4 eggs
4 tostada shells
1 cup of lettuce
1 avocado
1/4 cup chopped tomatoes
cheese of your choice for topping  (I used crumbly queso fresco)
Jalapeno slices or salsa for topping if you like some spice!
Directions:
Warm your beans in a pan on the stove according to can or package directions.
While the beans are cooking, fry the eggs to your family's liking (I did ours over medium!)
Top each tostada shell with beans, lettuce, an egg, avocado, tomatoes, cheese and jalepenos.
Serve and enjoy!
So easy and delicious!  I know we will be making these again and again!
More Tex Mex Meals:
You can find some of our other favorite Tex Mex recipes below:
Slow Cooker Buffalo Chicken Tacos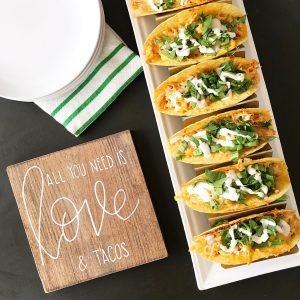 Stuffed Chicken Poblano Peppers
Slow Cooker or Instant Pot Chipolte Chicken Tacos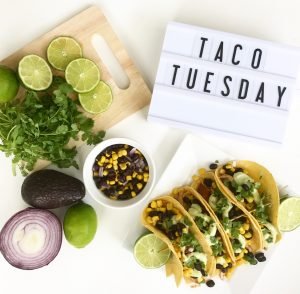 Thank you so much for stopping by!