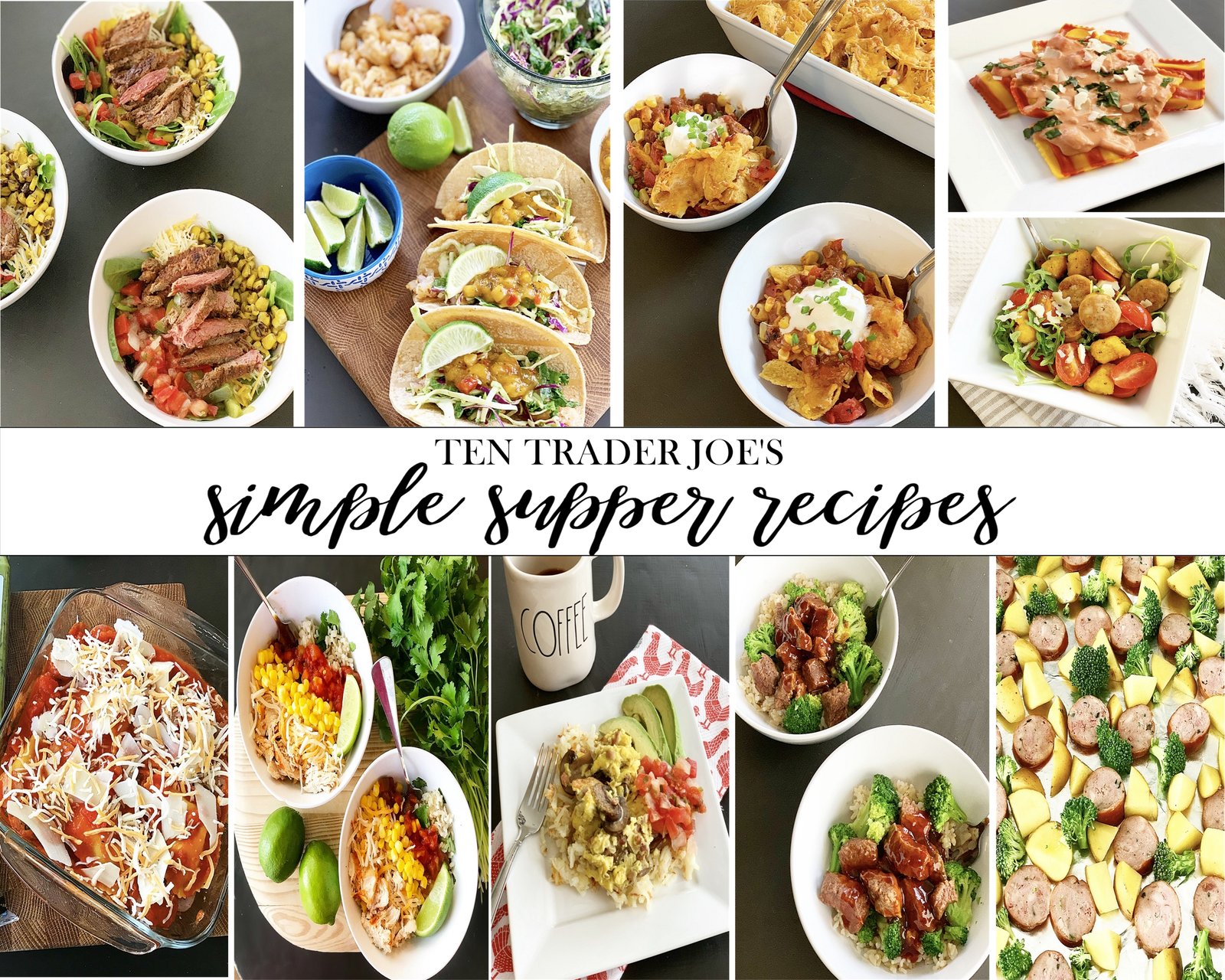 If you follow me on Instagram, you know I have been doing a little series called Trader Joe's Tuesday where I have shared simple recipes using Trader Joe's ingredients!
Today marks the tenth simple supper, so I decided to round them all up in one place in hopes to give you some new dinner ideas and help you to make a shopping list for your next trip to TJ's!
All of these dinners are perfect for a busy weeknight, quick, easy and delicious. Each one is listed below. Just click on the photo or link to be taken directly to the full post with the list of ingredients (your shopping list!) and directions!
Carne Asada Salad

I LOVE Trader Joe's pre-marinated carne asada! It works perfectly on this simple salad.
Find it here.
Coconut Shrimp Tacos
Have a slice of summer anytime with these coconut shrimp tacos!
Find the recipe here.
Trader Joe's Turkey Chili Pie Casserole
Probably THE easiest recipe of the bunch! Perfect comfort food on a cold night or to feed a crowd on gameday!
Find the recipe here.
Lobster Ravioli with Creamy Tomato Sauce
This recipe feels fancy, but it's oh so easy! Add a salad and some wine…instant date night!
Find the recipe here.
Sweet Potato Gnocchi Sausage Salad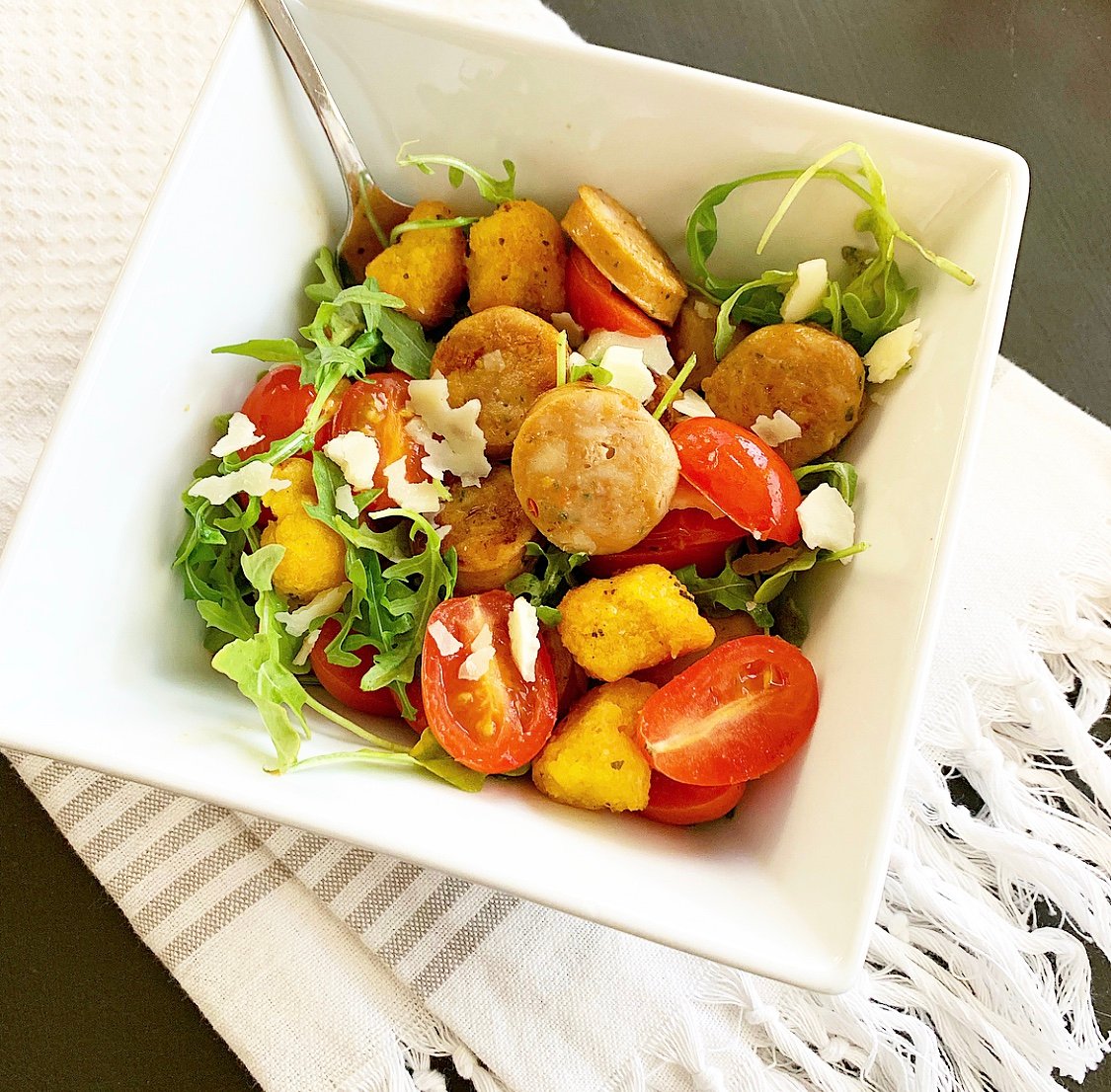 This may sound like a strange combo, but it's super yummy! This gnocchi makes a great side dish too!
Find the recipe here.
Trader Joe's Ravioli Dinner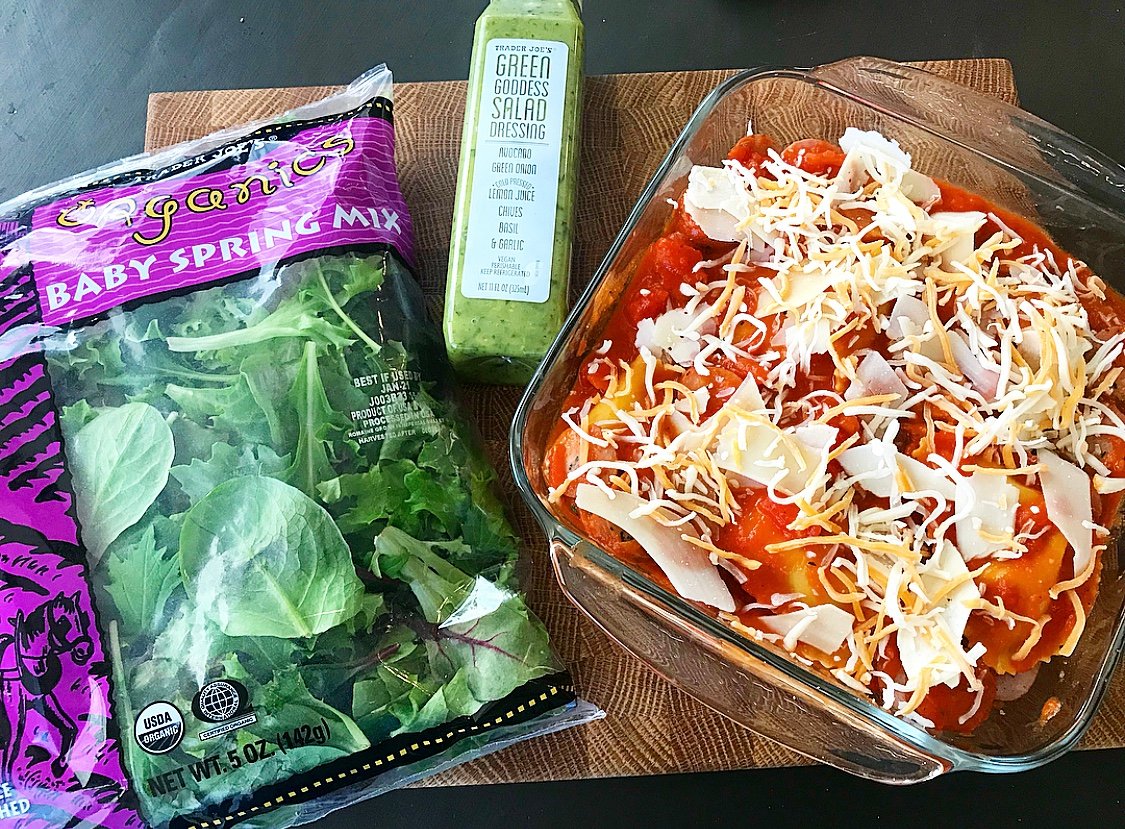 Trader Joe's has SO many choices when it comes to ravioli and this simple method is one your family will love!
Find it here.
Chili Lime Chicken Burrito Bowl
I LOVE Trader Joe's chili lime seasoning for SO many things! In this dish it gives the chicken the perfect flavor and you can customize your bowls to whatever your family loves!
Find the recipe here.
Simple Scramble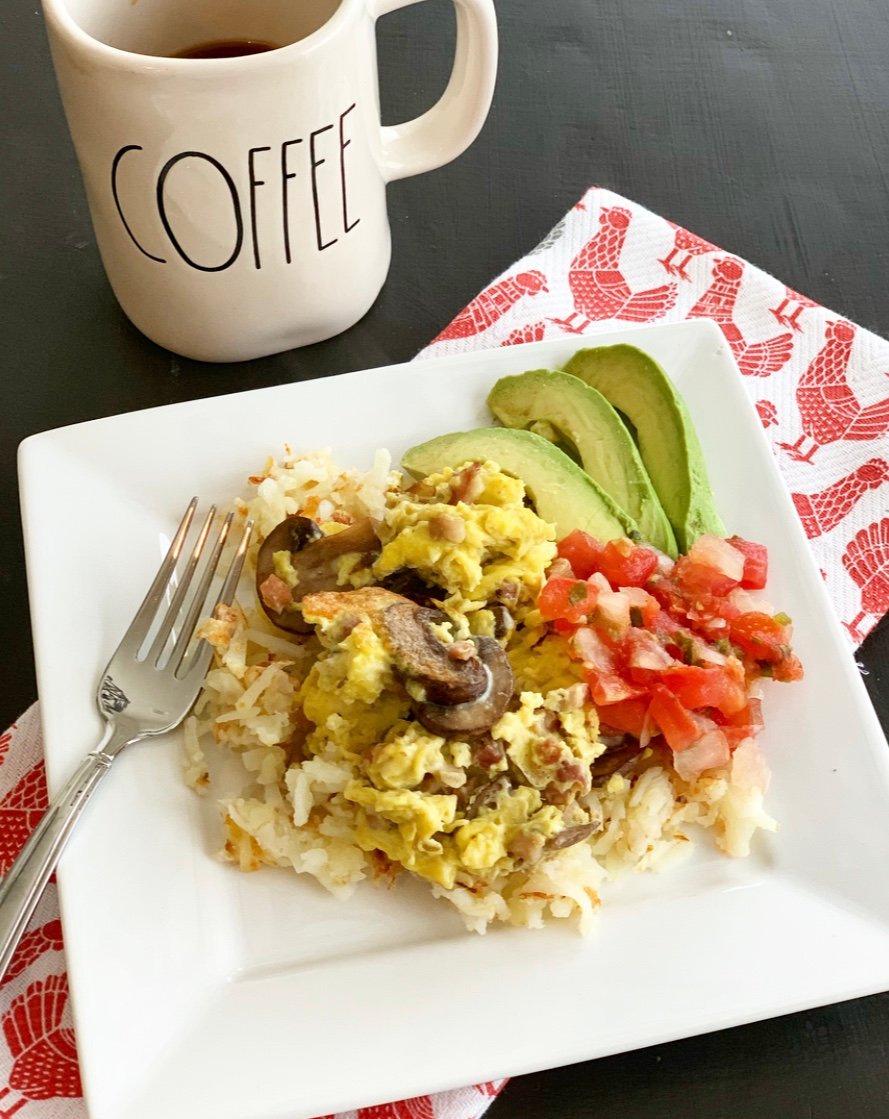 Breakfast, brunch or breakfast for dinner….this simple scramble is sure to become a staple!
Find it here.
Slow Cooker Korean BBQ Broccoli Beef Bowl
I am always looking for new slow cooker meals and this one is a must!
Find the recipe here.
Sausage, Potato and Broccoli Sheet Pan Meal
Sheet pan meals are the ultimate easy meal! Simple ingredients and just one pan to clean…success!
Find the recipe here.
I'm SO glad you share my love for Trader Joe's, and I hope some of these recipes find their way to your table soon!