Today I'm sharing these eight instant download teacher gift card printables!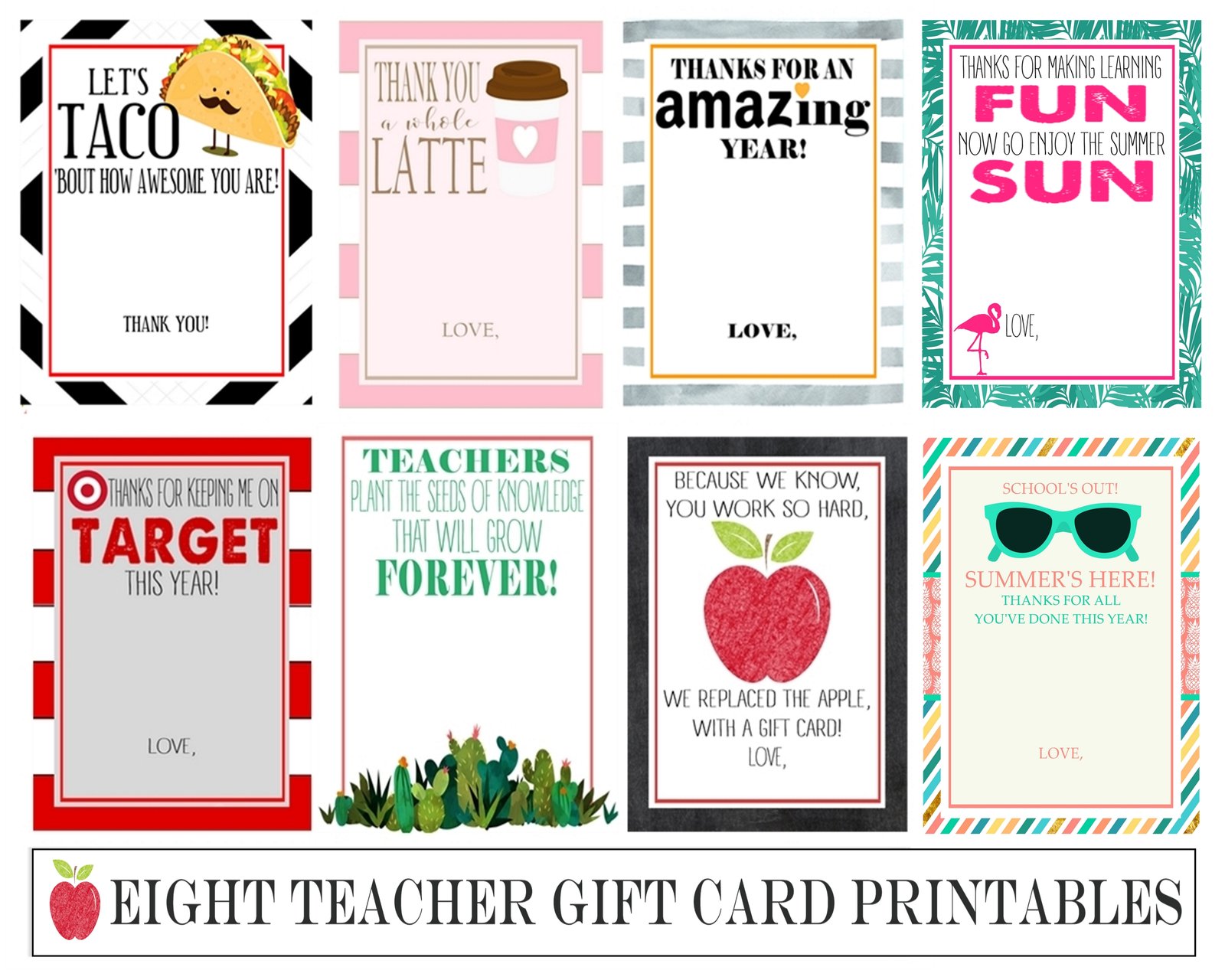 If the end of the school year or Teacher Appreciation Week has snuck up on you and you are scrambling to get gifts for all those special teachers in your life, have no fear…I've got you covered!  I understand the end-of-the school year struggle….so much seems to be packed into this time of year! Some may think that gift cards are impersonal, but let me tell you, I taught high school for nine years, and I was NEVER upset when a student gave me a gift card!  In fact, I appreciated and used them every.single.time!
Directions:
Below each image there is a pdf and jpeg file for each teacher gift card printable.
Download and save the file to your computer.  Each print is a 5×7.
Print file from your home computer or send to a print shop.  They will look best printed on heavy white cardstock.
Cut card out and glue or tape gift card in the blank space.
Have your child sign the front and write a note to their teacher on the back.
I ALWAYS saved and cherished sweet notes from students!
8 Teacher Gift Card Printables
Tacos are my love language!  This one would be perfect for your teacher's favorite Mexican food restaurant!
   This printable is great for Starbucks, Dunkin' Donuts or any other local coffee shop!
Skip the trip:
You can order physical Starbucks cards through Amazon with free shipping in different denominations here and here and here. 
Walmart also has $15, $25 and $30 options here. 
No matter what your teacher's interests are, I guarantee they can find something they like on Amazon!
Skip the Trip:
You can also order your physical Amazon gift card to tape or glue on this card through Amazon with free same day delivery.
Grab a card as low as $10 here and as low as $25 here. 
This end of the year gift card holder works for any type of gift card and has all the summer vibes!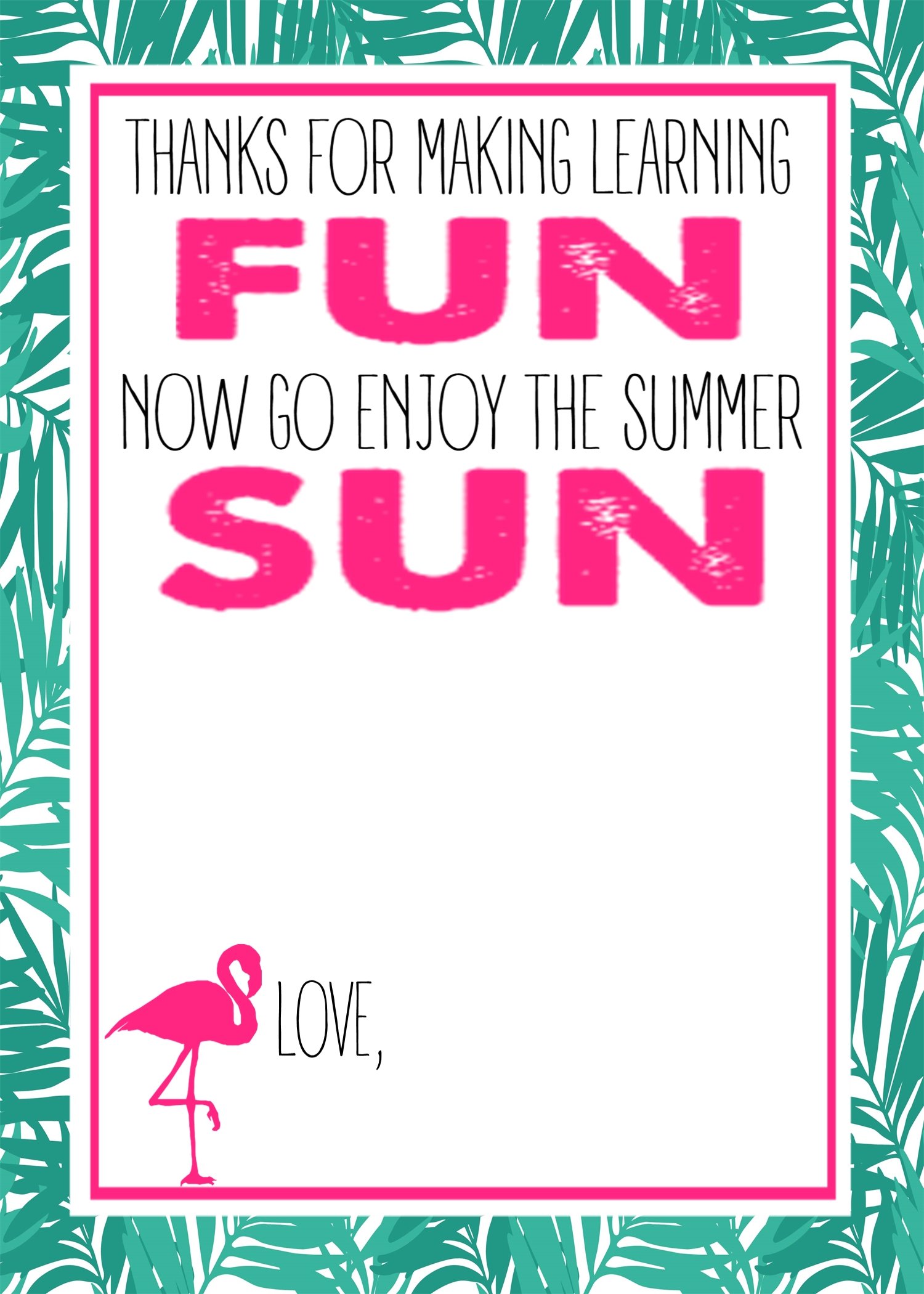 Who doesn't love Target? I cannot tell you how many times I have gone in for milk and come out $200 later!
Target Teacher pdf
Skip the Trip:
Have a Target gift card shipped to you, starting in denominations of $5 here
These next three printables are just generic and could be used for any restaurant, boutique, salon, spa, store, or activity that you think your teacher would love!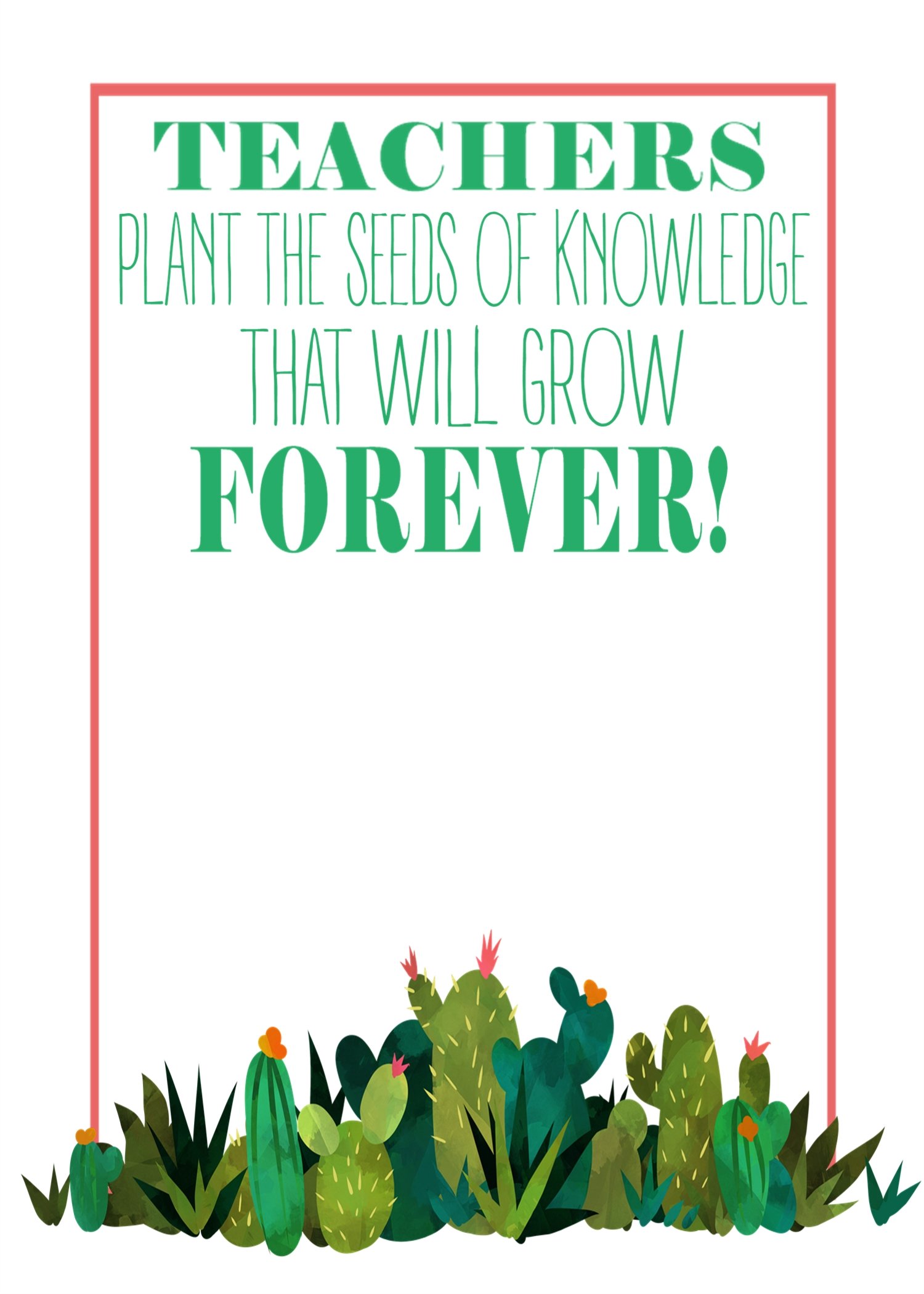 Plant the Seeds Printable jpeg
Skip the Trip: Ordering Physical Gift Cards Online
If you want to skip the trip of buying the gift card to tape or glue on these tags, here are some retailers that have gift cards available to ship to you for free online:
Amazon, starting in denominations of $10 here and here. 
Starbucks, starting in denominations of $5 here, here, and here
Target, starting in denominations of $5 here
MOVIES:  AMC, starting at $25 here and here, Fandango starting at $25 here, Regal here and here 
Chick-fil-a, starting at $10 here
Spa Finder, starting at $50 here 
DSW gift card, starting at $25 here
Old Navy gift card, starting at $25 here
Ulta, starting at $25 here
Sephora, starting at $25 here
Walmart, starting at $10 here 
I usually skip the Visa/Mastercard gift cards because they come with processing fees.
It makes me smile to think of you all showing love to those special teachers out there.  Teaching can be tough at times, so it's important for us as parents to shower these men and women with love and support!  They have such a rewarding, yet challenging job, and their knowledge and influence is so important!  Now, bring on SUMMER!