Today I'm going to share how to put together a simple chips and dips tray that is perfect for parties, girls' nights, or for entertaining by the pool this summer!
Chips and dips (especially queso!) just makes me happy….and a margarita never hurts either!  The beauty of this idea is that it looks like it took a lot of time to prepare, but it is super simple…especially if you choose to buy your dips!
What you will need:
A large tray
Any large tray with sides (to hold the chips in!) will work!  I bought this one at Target on clearance for $9.  It is not on clearance online, so if you like this one, check your store in the Opalhouse section. Target, Walmart, Home goods, Hobby Lobby….all good spots to look for large trays at an affordable price!
Bowls and a Cake Stand
Any bowls you already have will probably work!  I grabbed my bowls here and my cake stand here.  Target Dollar spot also often has cake stands for $5.
Chips and Dips of your Choice:
Chips: To make the tray colorful and interesting, you will want to choose at least 2-3 different flavors/shapes of chips that will partner well with your dips.  I used regular tortilla chips, blue corn chips, tortilla chips with a touch of lime and salsa verde tortilla chips.
Dips: Queso, salsas, bean dip, corn dip….totally up to you!  You can make these yourself or buy them.  If you want to make them, I share some dip recipe ideas at the bottom of this post!
A Centerpiece:
This is what goes on top of your cake stand, and is totally optional.  You may just want to fill your tray with all chips!  On mine, I put my strawberry jalapeno margaritas in these adorable glasses.  I share the recipe for this margarita here.  You could also do cookies, cupcakes or a cake…something sweet to balance the savory!  Waters, lemonades in pretty bottles or any drinks of your choice would work….those salty chips will make you thirsty!
Directions:
Place the bowls and cake stand in your tray, placing the cake stand in the middle and the bowls around it.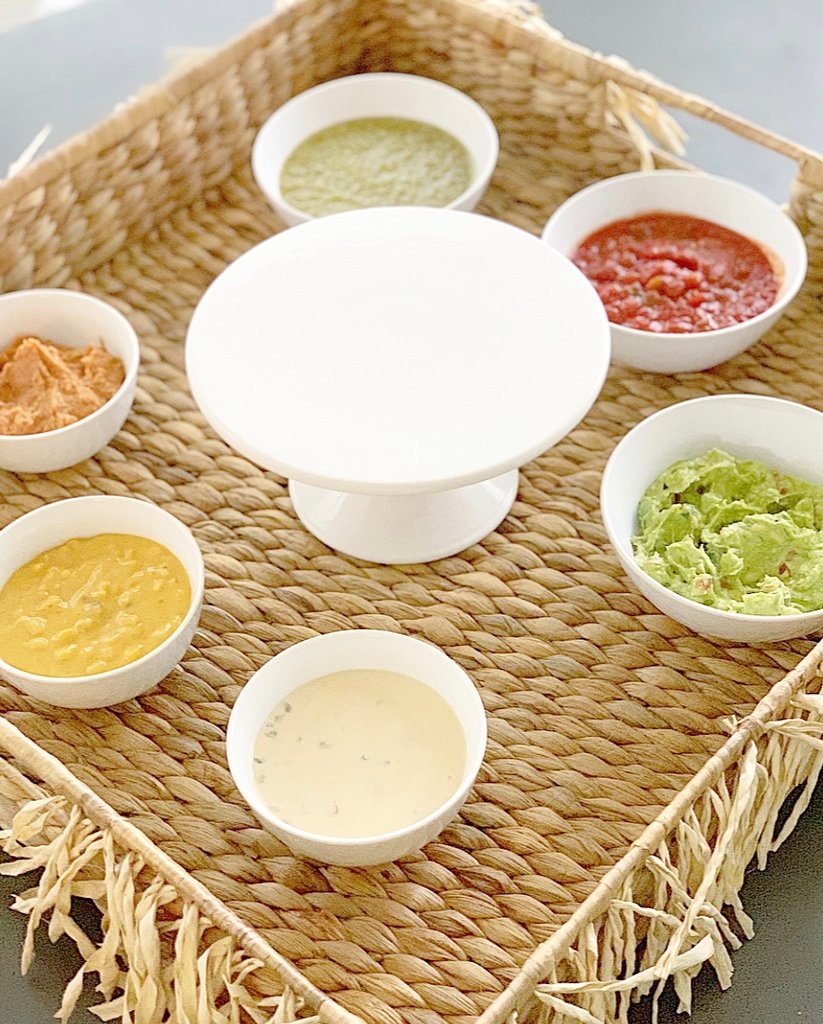 Fill your bowls with the dips of your choice.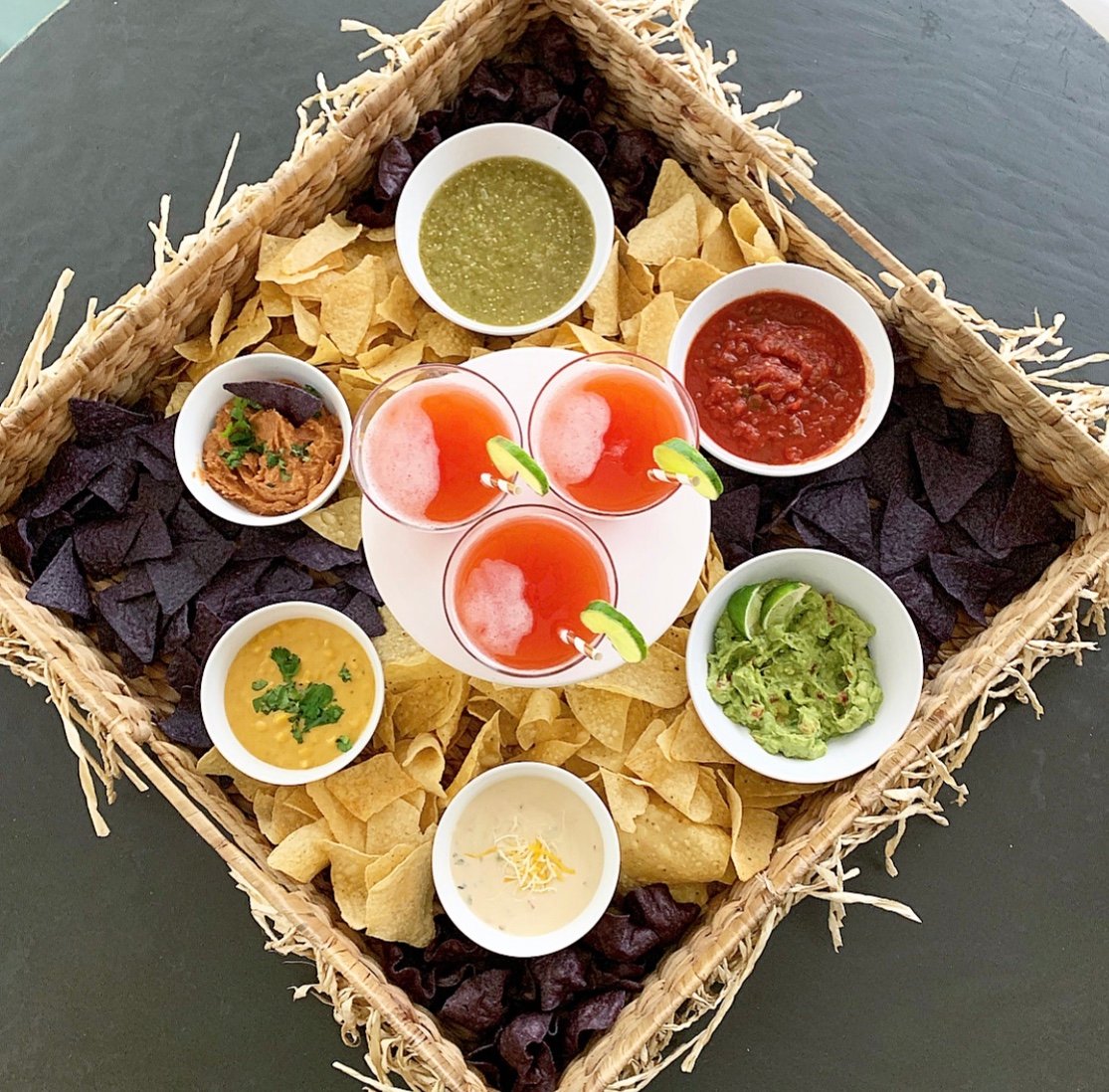 Pour your chips into the spaces.  I divided my chip bags into two places on the tray, pouring half the bag on one side, and the other half on the other.  This way guests on both sides get choice of all the chip options and visually you can add variety!
Place your centerpiece on the cake stand.
That's it!  A fun, yummy tray that is sure to please!
If you are wanting to make your own dips, here are a couple of simple recipes:
Guacamole recipe here
Pico de Gallo recipe here.
And don't forget…
my Strawberry Jalapeno margarita recipe here.
Shop the Post: