Today I'm sharing some fun teacher appreciation gifts for any budget!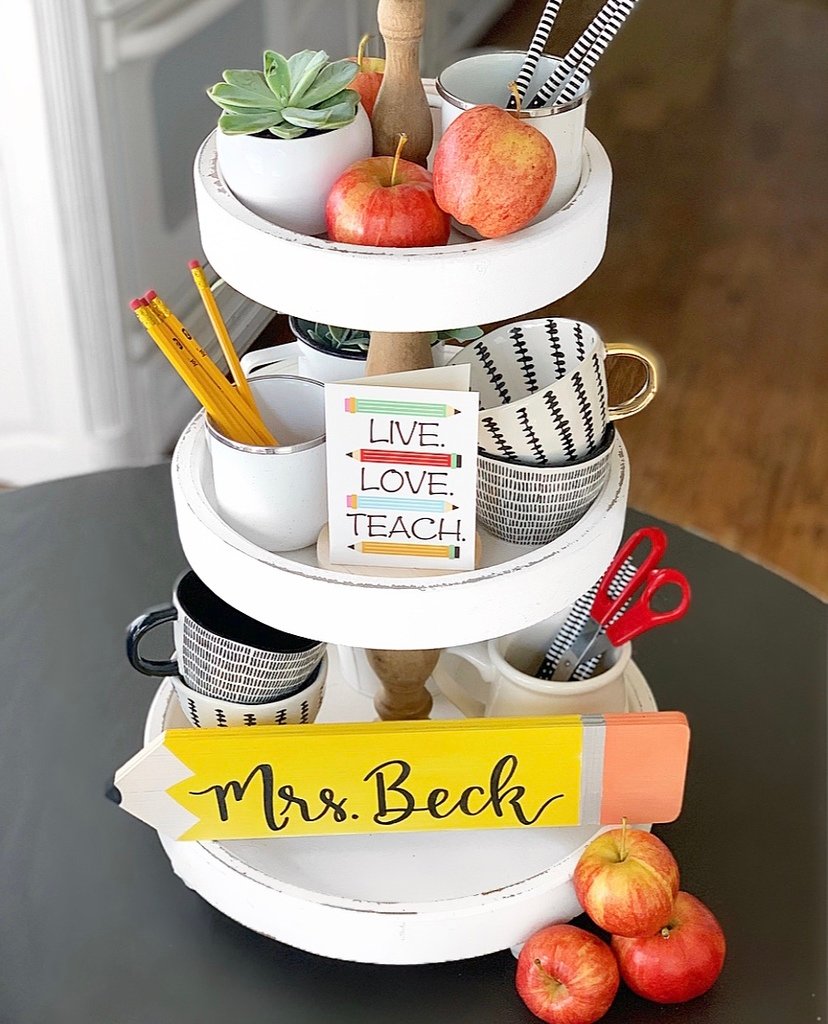 Teaching really is one of the hardest, but most important jobs in the world! I taught high school for nine years, and I can tell you, it meant THE WORLD to me when my students and/or their parents told me my work made a difference in their lives! So as Teacher Appreciation Week and the end of the school year draw near, here are a few ideas for showing LOVE to all those amazing teachers out there!
Directions for Printable Tags:
Below each image there is a pdf and jpeg file for each printable.
Download and save the file to your computer.
Print file from your home computer or send to a print shop. They will look best printed on heavy white cardstock.
Attach the tag with ribbon or glue or tape it on a dowel rod or skewer.
Have your child sign the front and write a note to their teacher on the back.
I ALWAYS saved and cherished sweet notes from students!
Nacho Average Teacher Basket
Queso might be my love language! This basket is full of some yummy Tex Mex treats!
What you'll need:
A basket or container
Tortilla chips
Queso and salsas
Other ideas:
A fun drink in a colorful bottle, a kitchen towel, a mini pinata, colorful straws and plates
Printable tag:
Thanks for Helping Me Grow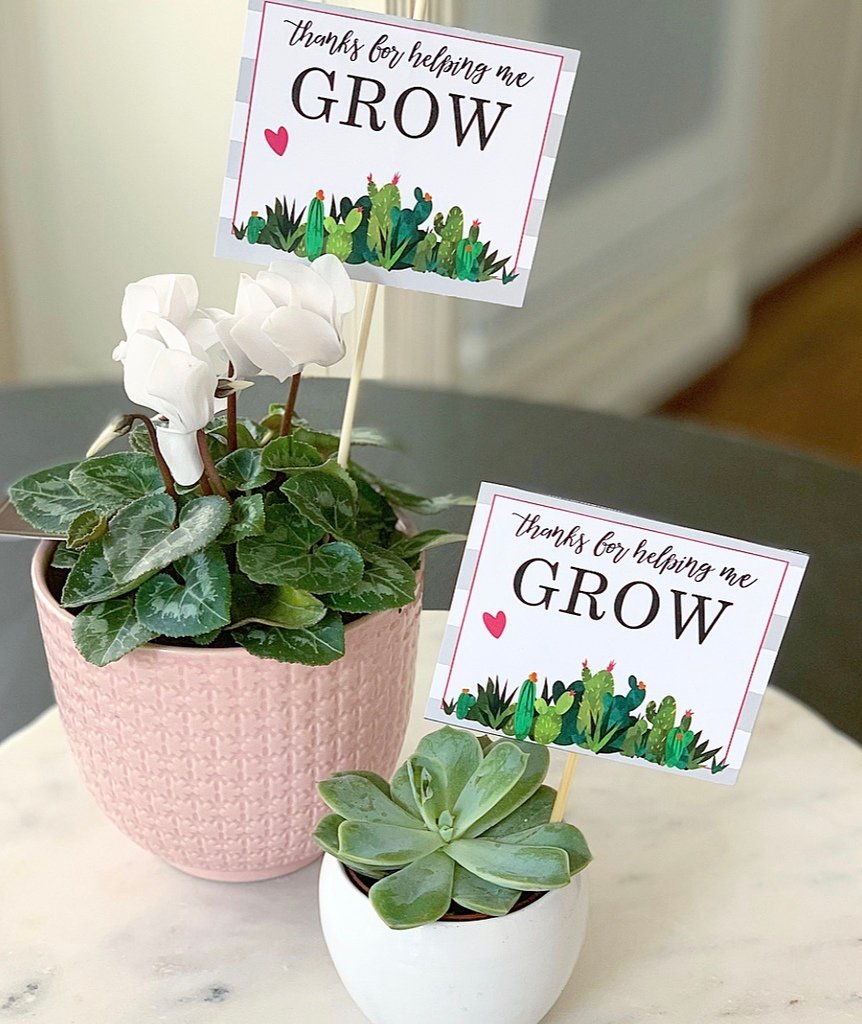 A plant or flowers is a great, budget friendly way to make your teacher smile!
What you need:
A plant, flowers, cactus, etc.
Printable tag
A dowel rod or skewer if you want to stick the tag in the dirt or you can tie it with ribbon on the pot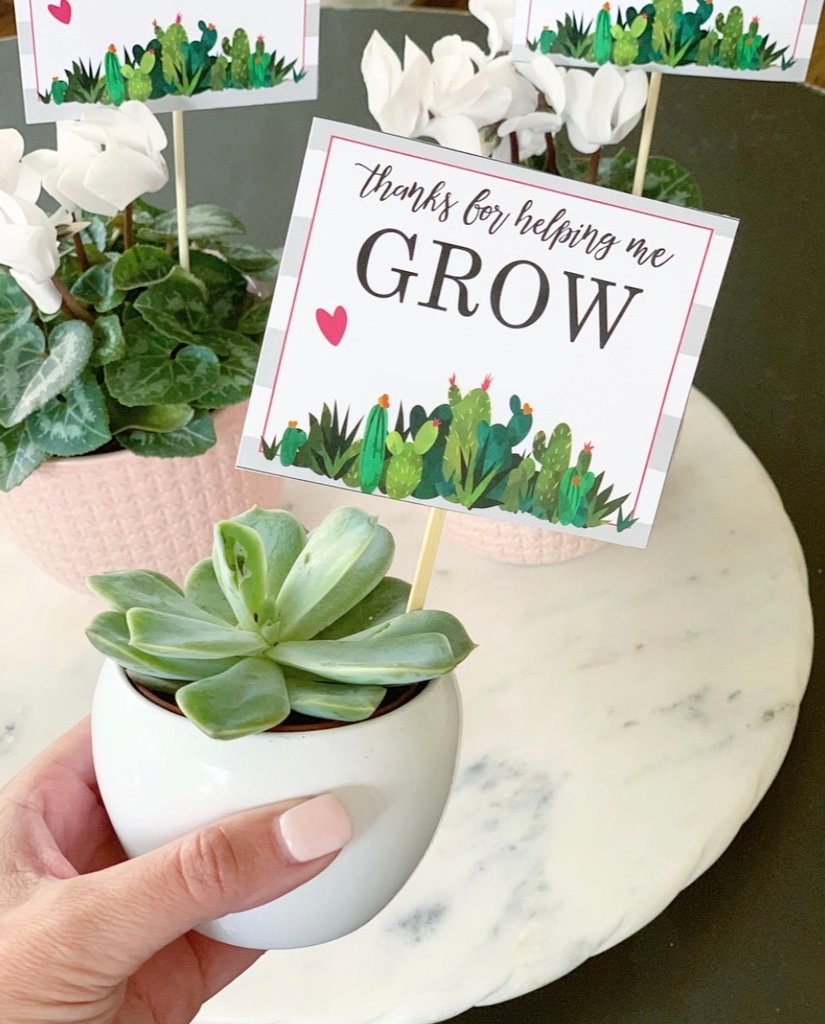 Printable tag:
Gift Card Holder Printables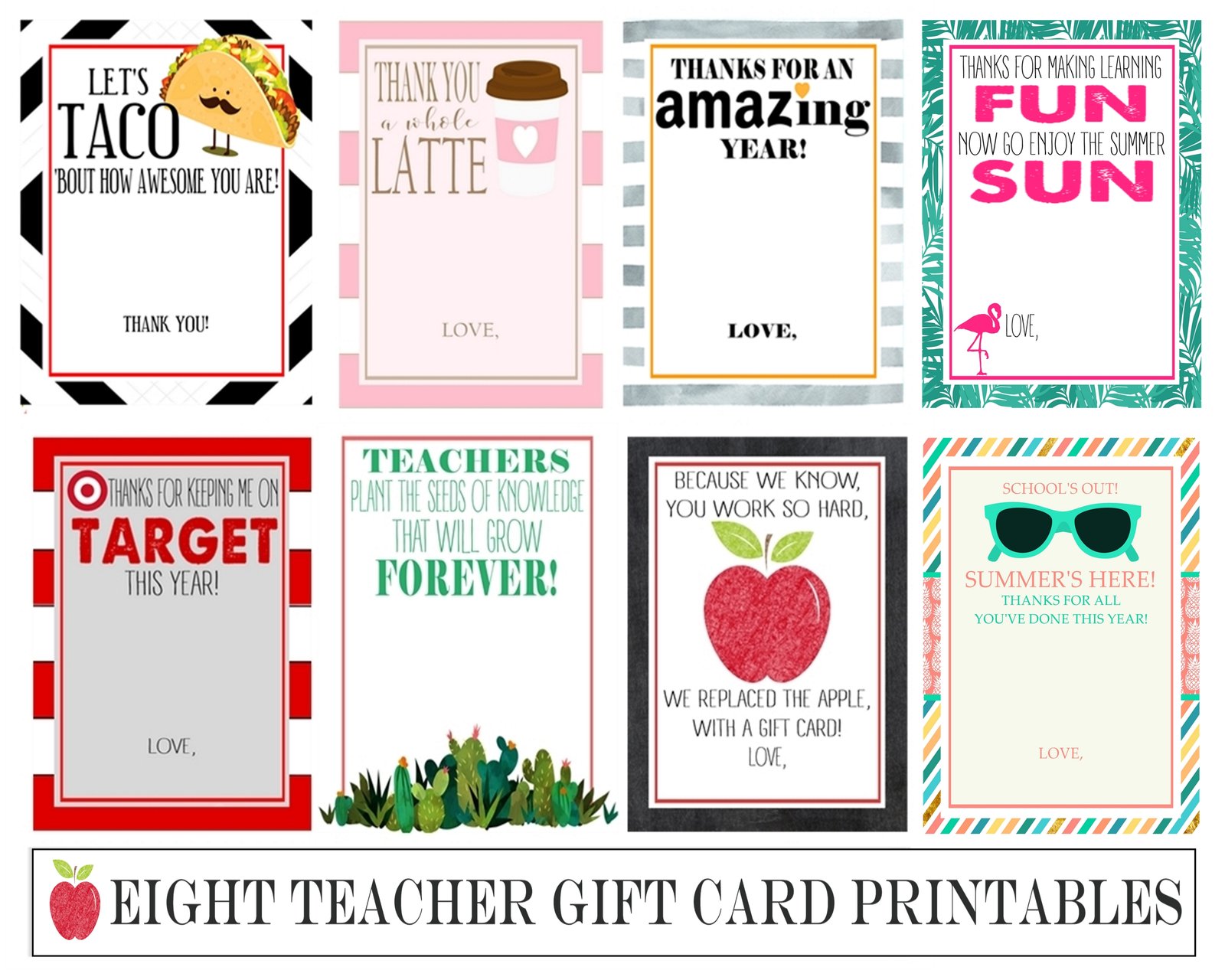 You may think gift cards are impersonal, but when I was a teacher, they were my FAVORITE gift! I appreciated them every single time! These cute holders add a personal touch.
They can all be found here.
One Smart Cookie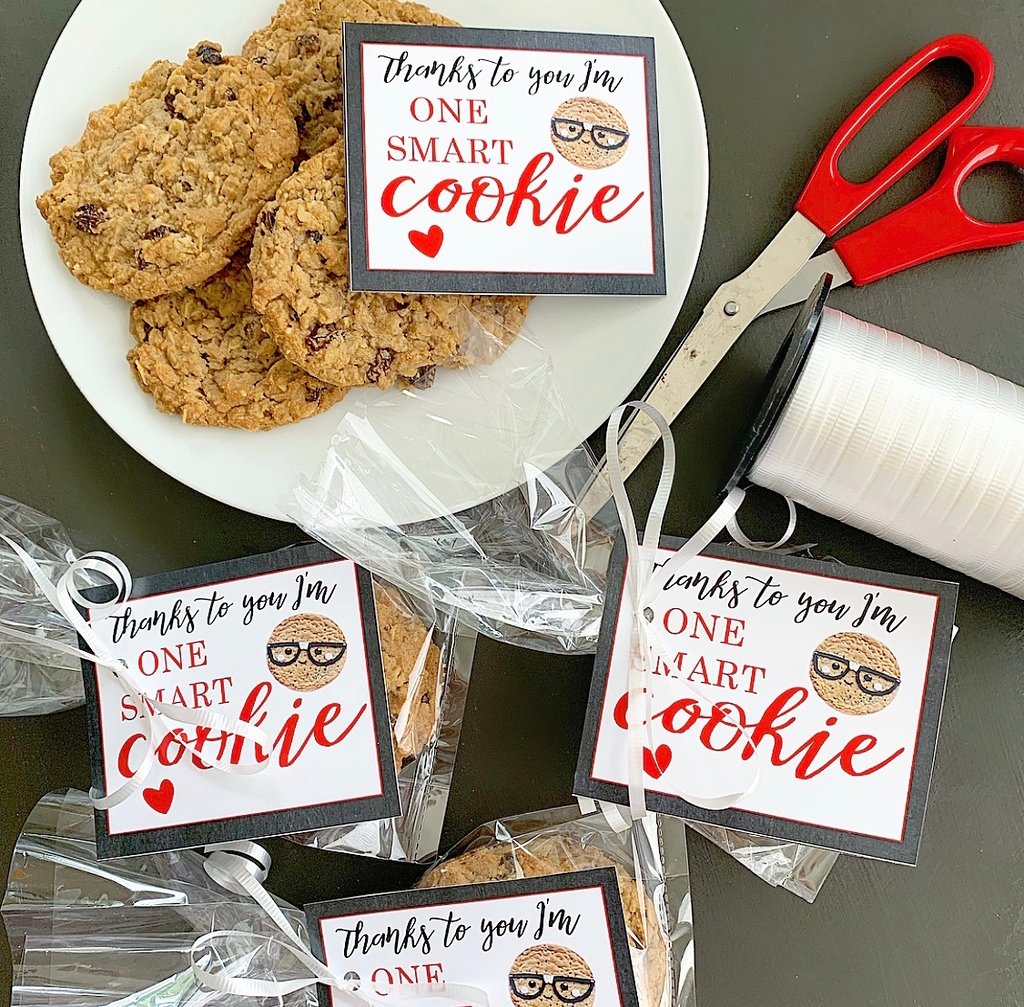 A sweet treat!
What You'll Need:
Cookies, homemade or store bought
Plastic goodie bags
Ribbon or string and a hole punch
Printable tags
Printable Tags: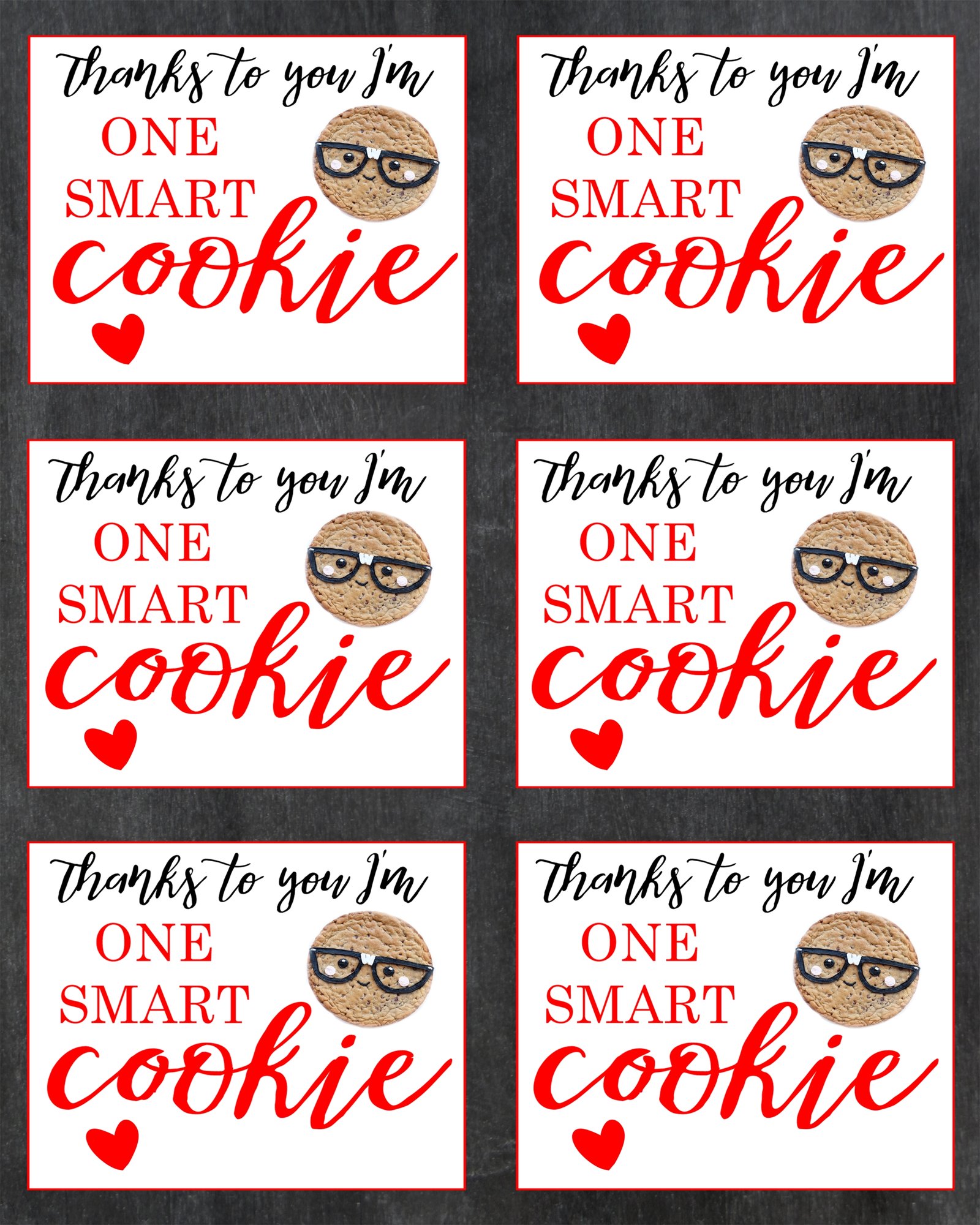 Lemonade out of Lemons
Thanks for making lemonade out of lemons! This has been SO true this year!!
I found these hand soaps at Bath and Body works that all look cute with this tag! They were 4 for $20 or 6 for $26.
You could also tie this around a cute bottle of lemonade or any lemon themed gift!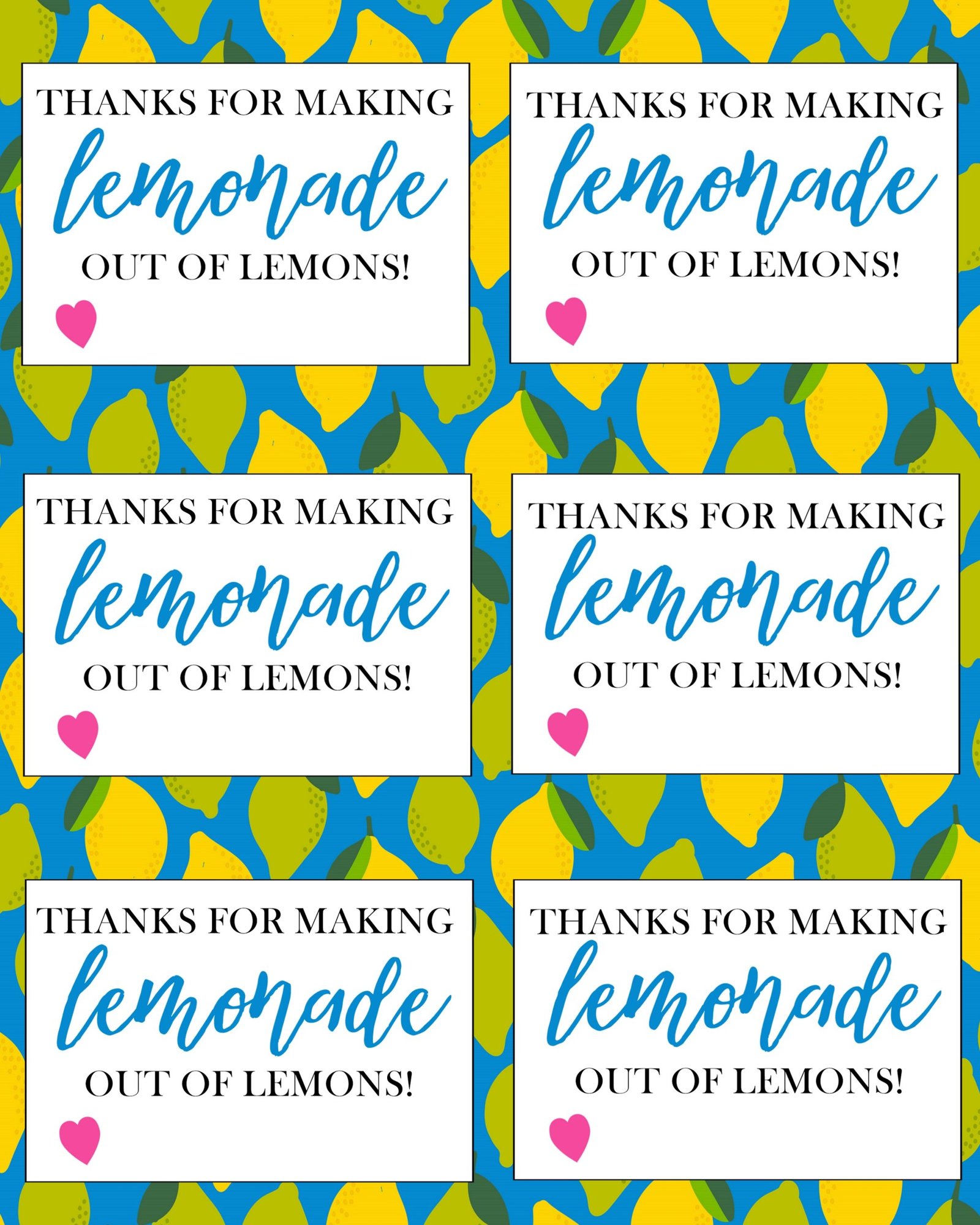 Queen of the Screen
With so many teaching virtually, I thought blue light blocking glasses might make a great gift!
Find my favorite glasses HERE and HERE.
Wishing you a FANtastic year!
These neck fans were one of my FAVORITE Amazon purchases last summer!
People looked at me funny when I pulled it out of my bag at the pool, but when I put it on them, they were sold! Haha! Three speeds, adjustable, lights up and charges via USB. Teachers that are outside for bus duty, recess, practices, etc. need one of these….and of course, for their own pool time this summer!
Available in several colors HERE.
You could also use this tag for other styles of portable fans. Sharing a few below:
Just click on the image to be taken to the listing!
Picture Perfect Year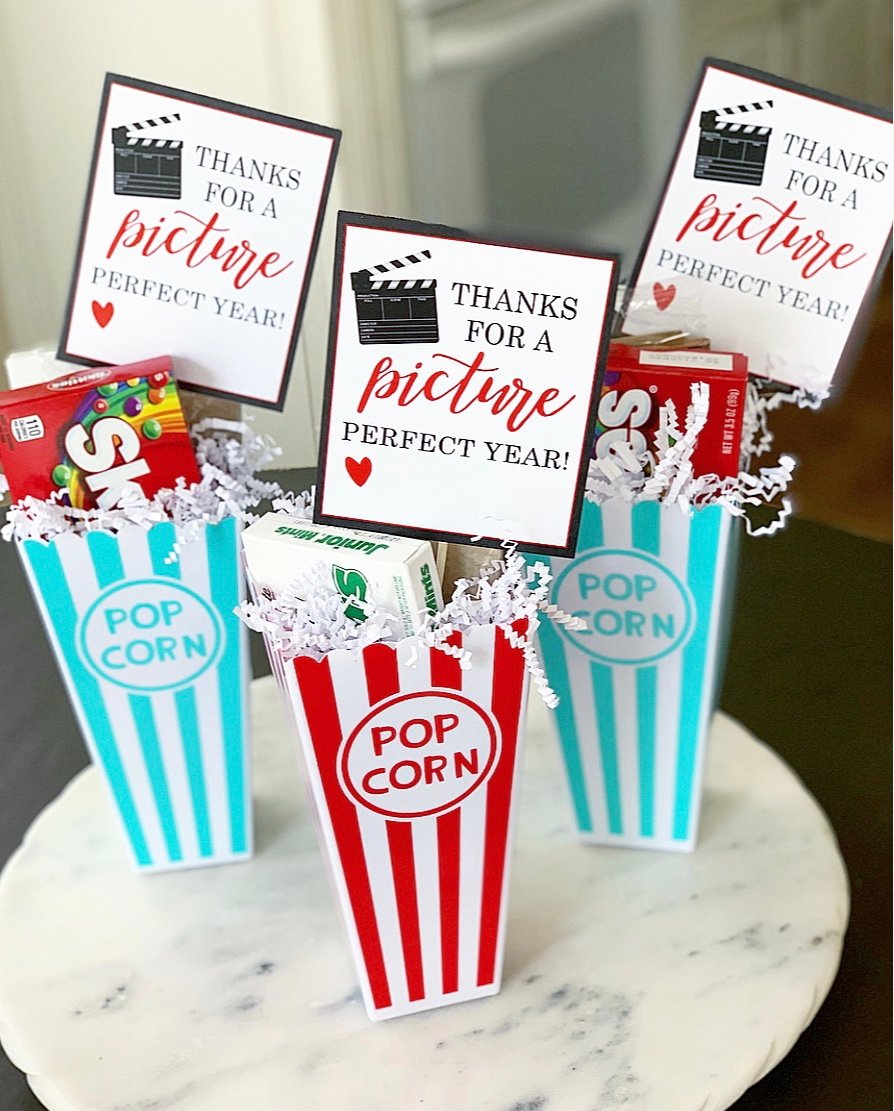 These adorable popcorn boxes will have your teacher ready for a relaxing movie night! You could also add a movie theater gift card!
What You'll Need:
A plastic popcorn box- I found mine at the Target Dollar Spot
If you need a lot, I found this affordable listing on Amazon Prime here.
Candy
Microwave popcorn
Colorful tissue paper or paper shred
Printable Tag
Printable Tag: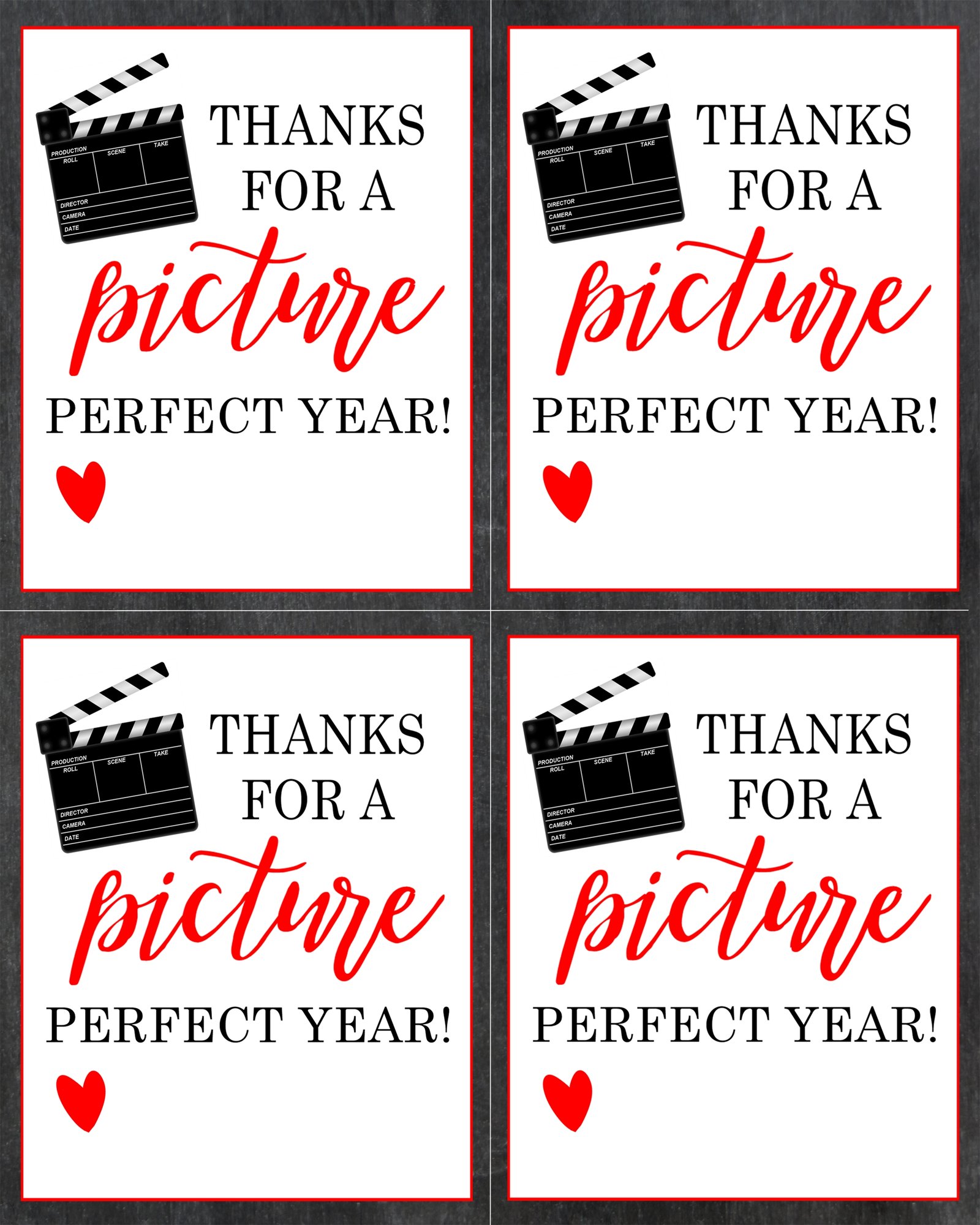 Picture Picture jpeg
Sip Sip Hooray for Summer Vacay
Find lots of fun drink options and printable tags HERE.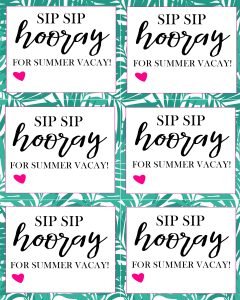 Find these printable tags HERE.
We DONUT Know What We'd Do Without You
This is a fun idea for the office staff, custodians, cafeteria staff….any group of people you want to treat to breakfast!
What You'll Need:
A box of donuts
Coffee or Juice
Plates, napkins, cups
Printable Tag to set out in a frame or tape on the donut box
Printable Tag:
Teacher Towel Gift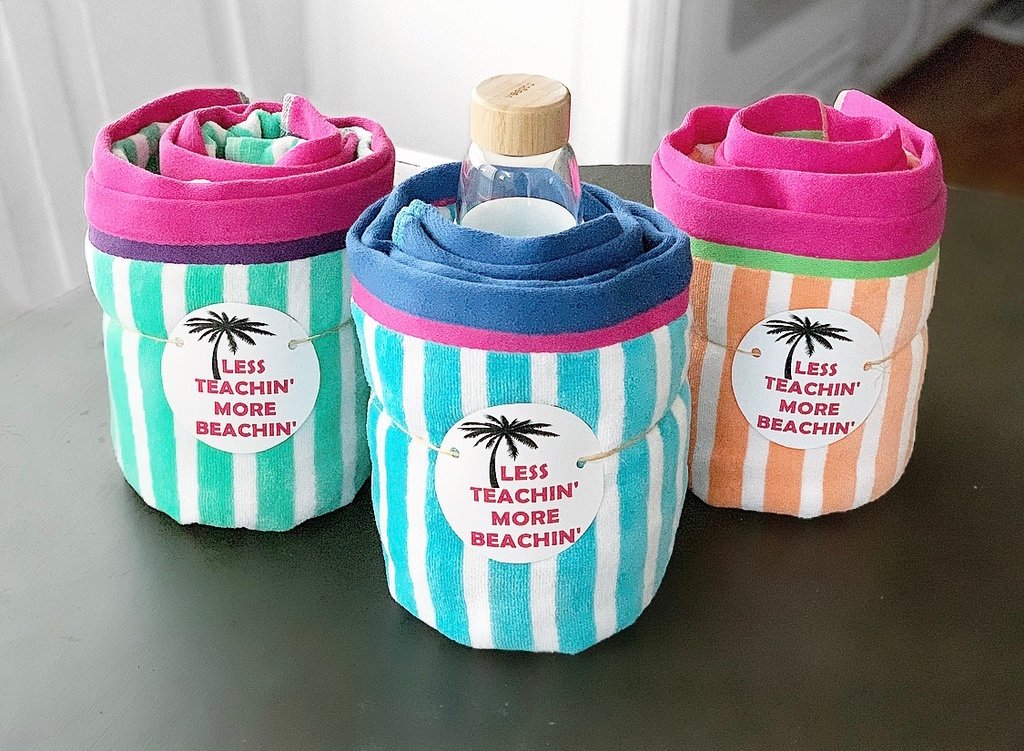 Thank your teachers by getting them pool/beach ready! You can find the printable tags for these towel gifts and suggestions on where to find towels and water bottles here.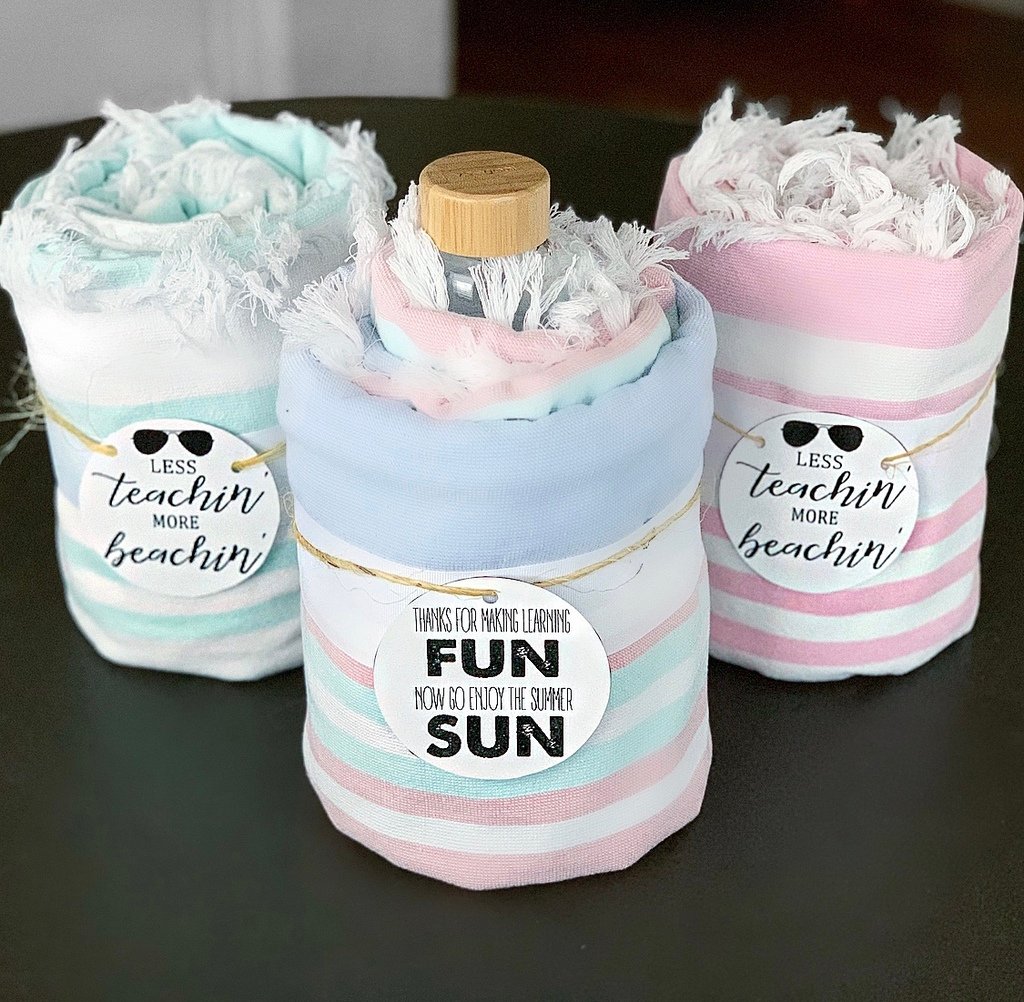 Custom Teacher Sign
This adorable sign is perfect for preschool and younger elementary school teachers. There are two design options that you can find here and here. My son was SO excited to gift this to his teacher!
I hope these ideas will help you as you show some teachers some love! I will be sharing more end of the year teacher ideas soon!