Making slime with two ingredients….it doesn't get easier than this!!
One of my goals for the summer is to be more of a YES mom! I don't mean, "yes you can have 5 cookies at 9 pm" or "yes, go ahead and run around the house with those scissors" BUT when my boys want to do something, I'm trying to say YES more often.
During the school year our schedule is really busy, as I'm sure yours is too, and we have to say no often. Early bedtimes, school commitments, sports commitments, and all the activities sometimes don't leave much margin. So while I planned some trips and camps, I'm also trying to create more space in our schedule for the random things they want to do….even if it's messy or not my personal favorite. These boys are growing up so fast, and I want to make the most of it!
SO, for MONTHS, they have asked to make slime, and I said no. I thought it would be messy and time consuming, and well, I just didn't want to, if i'm being totally honest. When I told them we were makin it, they got SO excited and I felt a little mama guilt because Y'ALL…it was so easy. Not sure why I said no for so long!
So if your kids want to make slime, here is the 2 ingredient method we used! Quick and painless!
Ingredients:
Glue, 4-6 oz bottles
This stuff is a GAME CHANGER! No measuring or mixing other ingredients. It's done for you, pre-measured and marked on the back of the bottle.
Find it here. or here
I also found these kits for a steal on Amazon.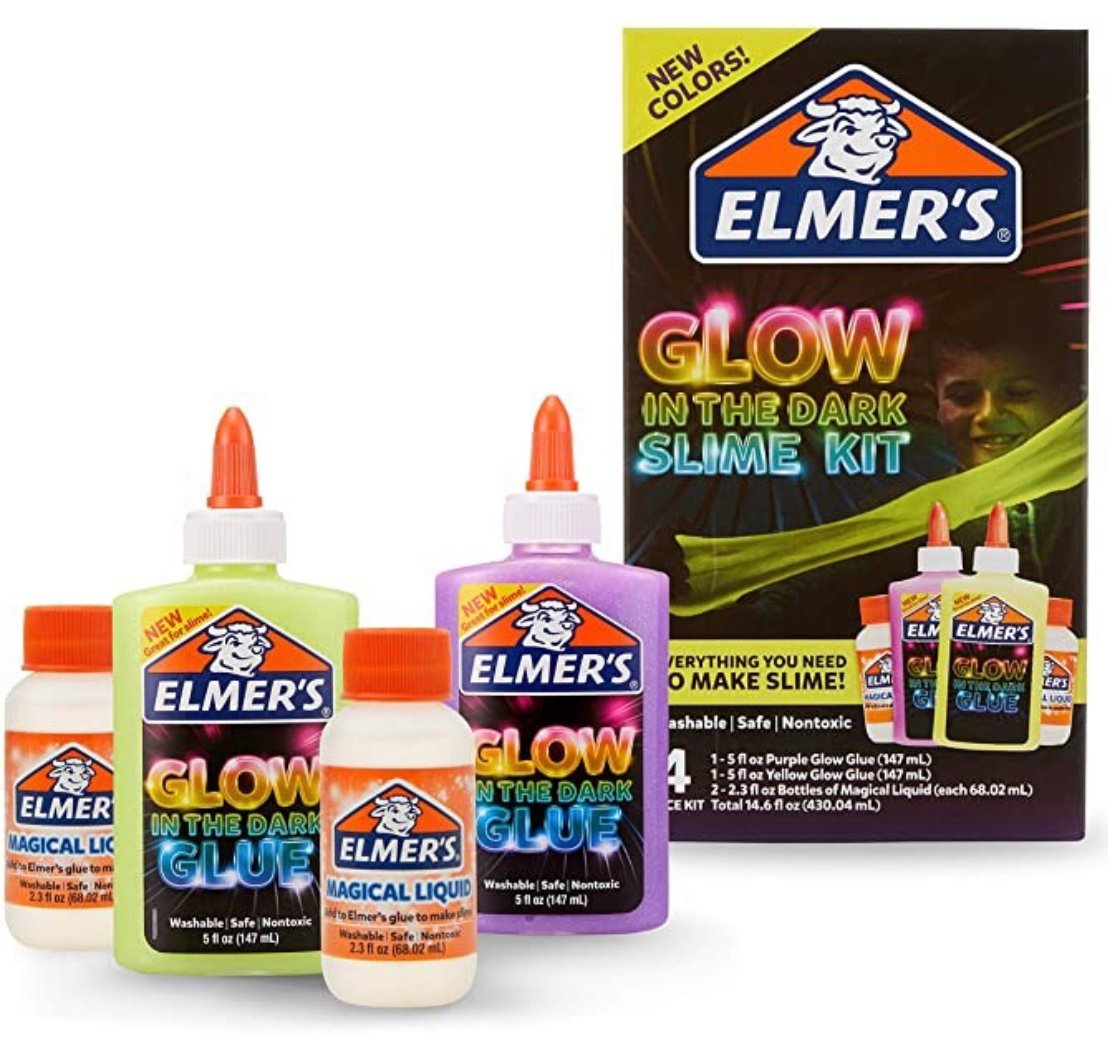 Find this glow in the dark kit HERE.
And my boys thought this color changing glue was SO cool! Find this kit HERE.
Bowls for mixing (I bought disposable ones)
Spoons for mixing (also disposable)
Containers or ziploc bags to hold slime when done.
Directions:
Pour the entire 4-6 oz bottle of glue in your bowl.
Add 1/4 cup (pre-measured on the back) of the Magical Liquid into your bowl a little at a time, stirring until the glue and liquid are completely blended. It does take a good amount of stirring!
Take slime out of the bowl and an knead with your hands until you get the desired consistency!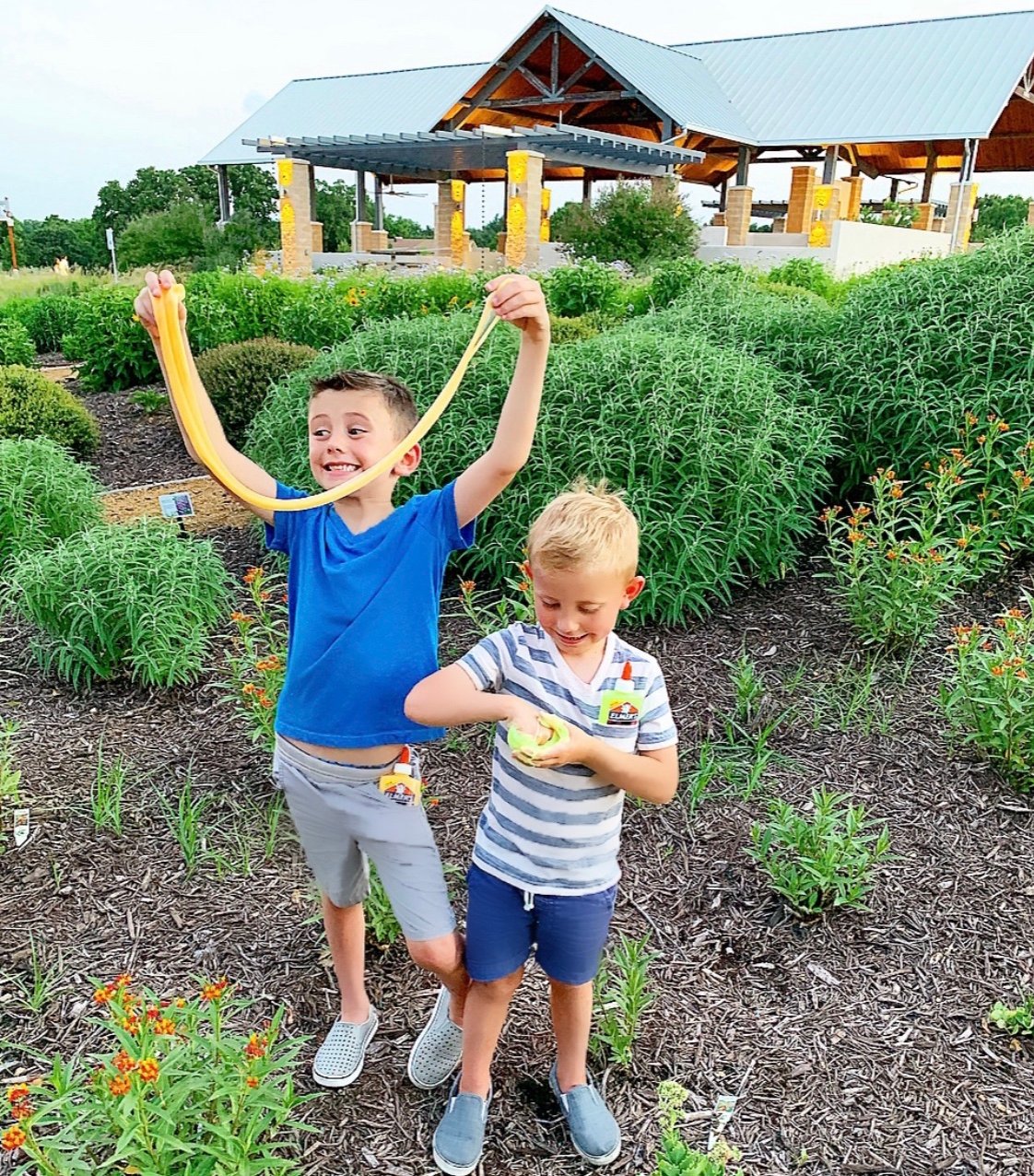 That's it!
His face!
I think sometimes we think we have to plan the perfect family vacation or take our kids on elaborate day trips, but the truth is, this evening at the park making slime was pure joy!
Sometimes simple is good….and so is making slime!
Sharing is caring: