Happy Sunday!!  I hope you all had a Happy Halloween!
We had fun hitting all the trunk or treats and trick or treating with friends!  Love this little crew!
If you have not received this weekly in awhile, I apologize!   I had some computer issues that are now resolved, and will be coming at you weekly with LOTS of fun stuff for the upcoming season!!  I am SO excited!!!
Let's get this party started….
Our Master Bathroom Renovation
If you follow me on Instagram or have checked the blog, you know we have been renovating our master bathroom!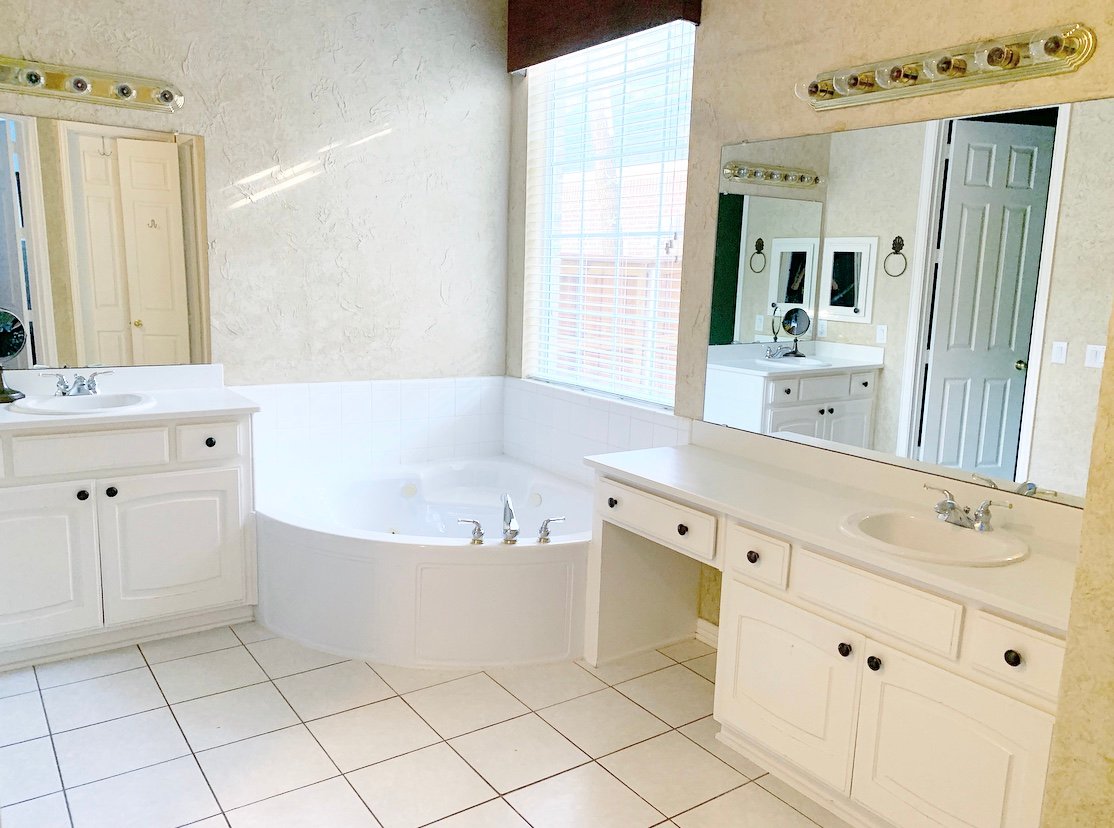 Here it is BEFORE in all it's 1990s glory!  Our final reveal is THIS Wednesday!!  Can't wait to show you the transformation!!
You can check out progress from each week here:  Week 1/ Week 2/ Week 3/ Week 4/ Week 5
This is also part of a renovation challenge/contest, and I would LOVE your vote if you have a minute!  Voting starts over each week, so if you've already voted, no worries…you can vote again!  Haha!
Please vote HERE and thank you in advance for your support!!
Gift Ideas for Guys:
Every Sunday from now until Christmas I will be sharing some fun, unique gift ideas and coupon codes EXCLUSIVELY for y'all!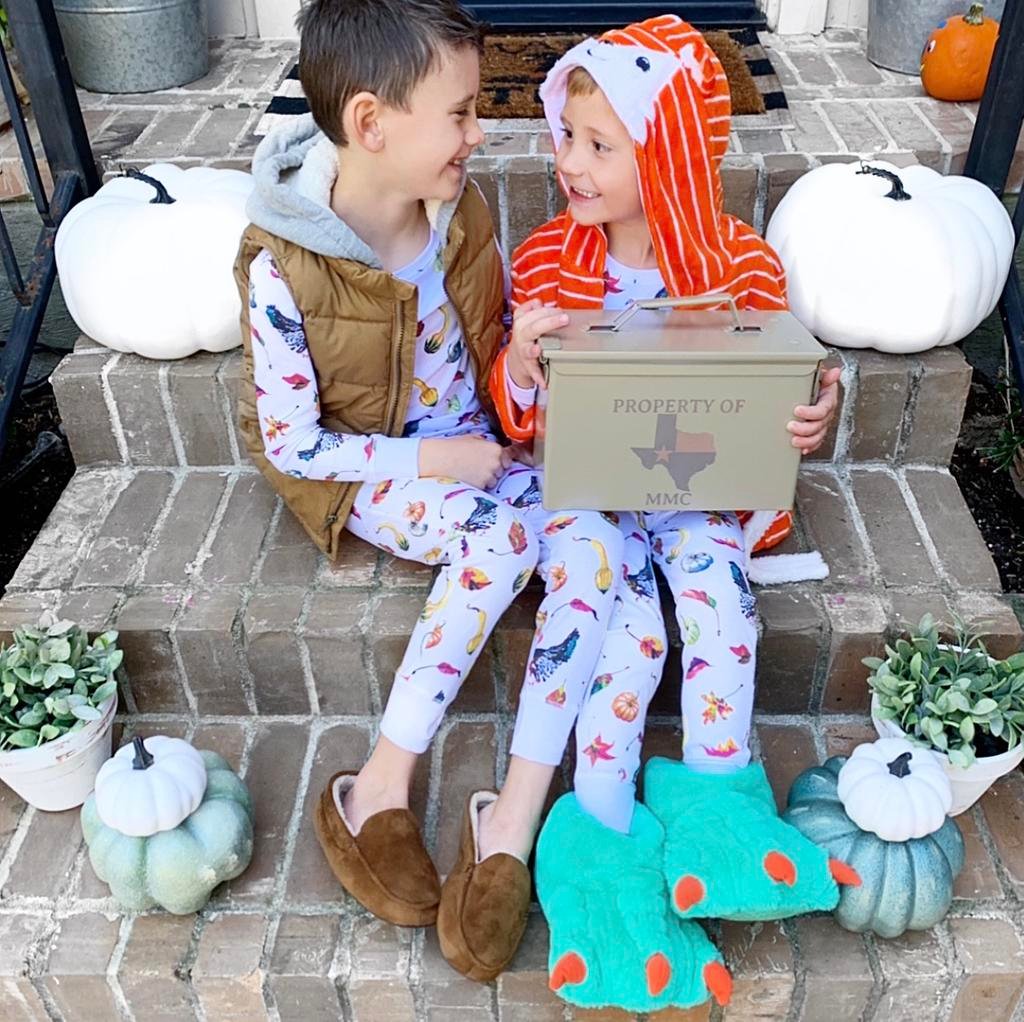 Find a coupon code for this personalized ammo box and more gift ideas for guys HERE.
Pulled Pork and Southern Slaw on a Jalapeno Cornbread Waffle
This is also the season for all.the.food, so I want to be sure to be a resource for you for recipe ideas!
I am sharing a variation of this recipe made "famous", at least in our family, by my talented mother-in-law, Bonnie!
Find the recipe here.
Family Signs
How sweet is this totally customizable sign for grandparents?!?
My friends Cindy and Saylor make every one of their signs from scratch and are SO stinking talented!  I am sharing more styles of their family signs, a DISCOUNT CODE, and some other gift ideas for women HERE!
Fall Porch
While some of you may already be busting out the Christmas decor, we are still rocking Fall over here….
at least for a few more days!
Find our Fall porch perk up HERE.
I hope you make the most of this Sunday and have the BEST week! I appreciate you taking the time to be here SO very much!