Father's Day is Sunday, so I thought this BBQ board might be a fun meal idea, along with these printable cards to tell Dad how much he's loved!
I ran to my hubby's favorite BBQ spot and grabbed 4 meats, some sides, pickles, onions, peppers, sauce and rolls to go! This spot also has bacon wrapped jalapenos we love, so I grabbed a few of those too!
Then I ran to the grocery store to add a few other items: cheese, crackers, mixed nuts, and real sugar Dr. Pepper (one of my hubby's favorites that he rarely buys!) The beauty of these boards is that you can't really go wrong! Just grab things you and your family loves!
You can watch me put this board together at warp speed on my Instagram HERE.
I grabbed my large board at a vintage market. Unfortunately the shop does not sell online, but I did find a very similar one HERE.
And a large round version can be found HERE.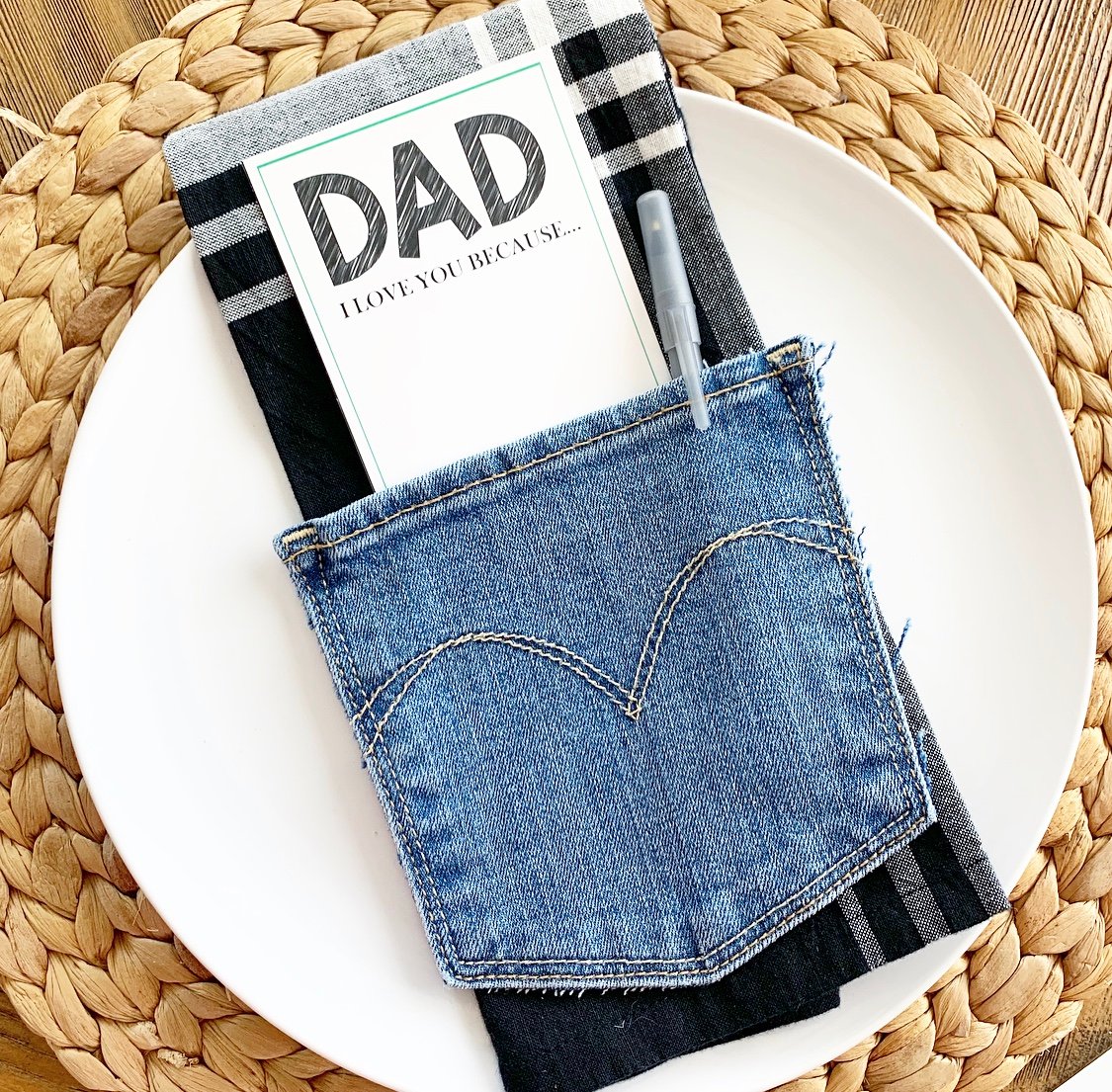 I also made these fun printables for Dad!
Just save and print the files below.
Cut them out and set them at each place setting with a pen or crayons so kids can draw Dad a picture or write him a sweet note for Father's Day! If place settings are too formal for your crew, just set them out on a table! Either way, I hope Dad appreciates the thought!
I hope you have a wonderful weekend celebrating all the special Dads in your life! I am sure thankful for this guy, my father-in-law and my Dad! Miss him every day!
If you need a drink idea for Father's Day, check out this Manly Mule!
This post includes the recipe and this printable. Find it HERE.
And for dessert this Gluten Free Peach dump cake with homemade ice cream is SO good!
If you'd prefer a non-Gluten free option, just switch the cake mix!
Find the recipe HERE.
Sharing is caring! Feel free to pin: