Happy Monday!
It's actually been two weeks since I sent a recap! We spent last week in Alabama with my inlaws soaking up the sun and making memories! We are already itching to go back!
Here's a recap of what I've shared lately!
LTK Day
If you are not familiar LTK day is a one day sales event where lots of retailers offer deals through LiketoKnowIt. I shared it yesterday on Instagram, but it was actually extended through the rest of today (Monday, 7/20) Insert happy dance!
Academy was one of the more popular venders for my IG community…loading up on workout wear and sports gear!
And many of you grabbed this Tarte shape tape concealer (seriously THE best!!)
You can find all the retailers involved, specific discount codes and my favortie finds rounded up HERE.
Back to School
We have to let our district know this week if we want to participate in in-school learning or virtual for the first nine weeks of this school year!
We have so many mixed emotions about this, and I am so curious what school is going to look like for your kids across the country. It will be different for sure, but we are truly striving to approach it all with positivity and encourage the boys to see it as an adventure.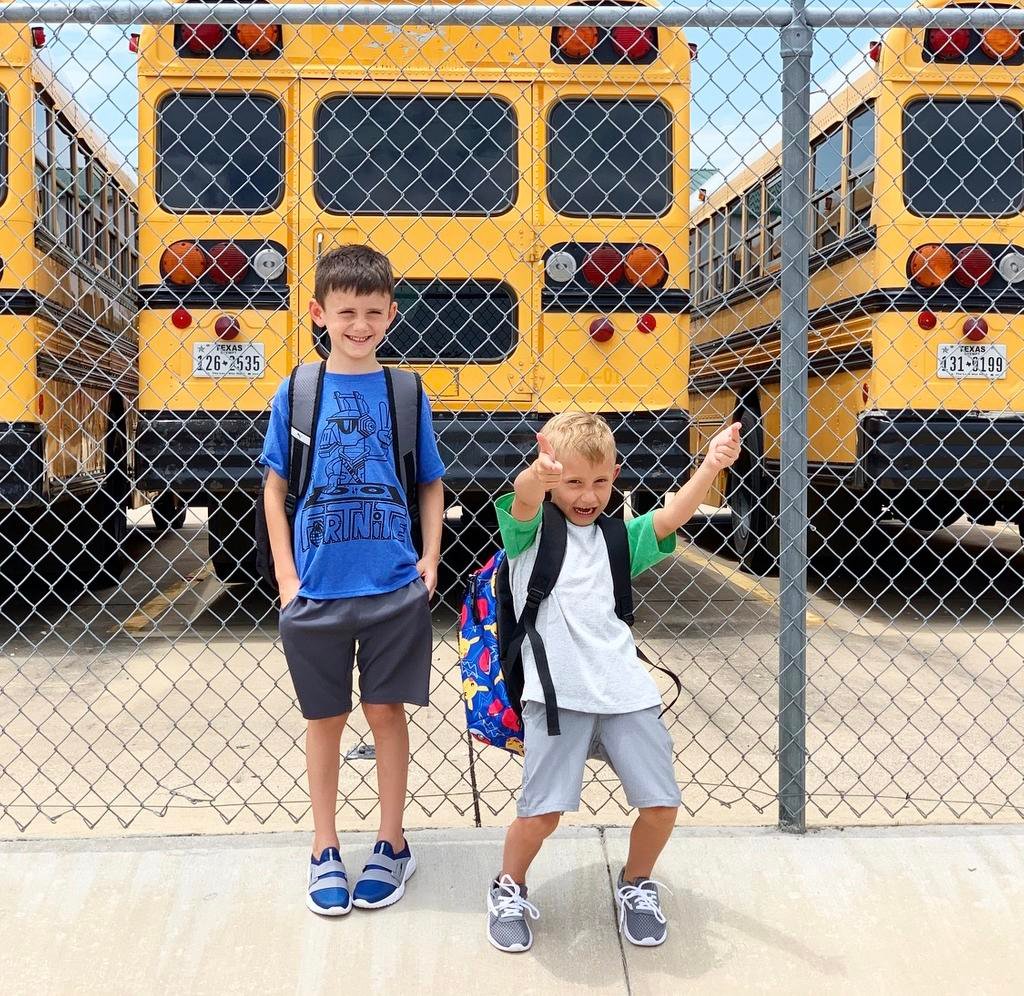 Enthusiasm is rarely an issue with this one….
I rounded up a ton of back to school supplies HERE that will be needed no matter what school looks like!
Air Fryer Pork Chops
I have been trying to use my air fryer more, so I shared this easy method for making pork chops!
Find it HERE.
Spray Paint Makeover
My boys have outgrown thier Little Tykes Cozy truck….hurts my mama heart a little!
But we took it to my inlaws for the little cousins and family friends to play with…and gave it a beachy makeover!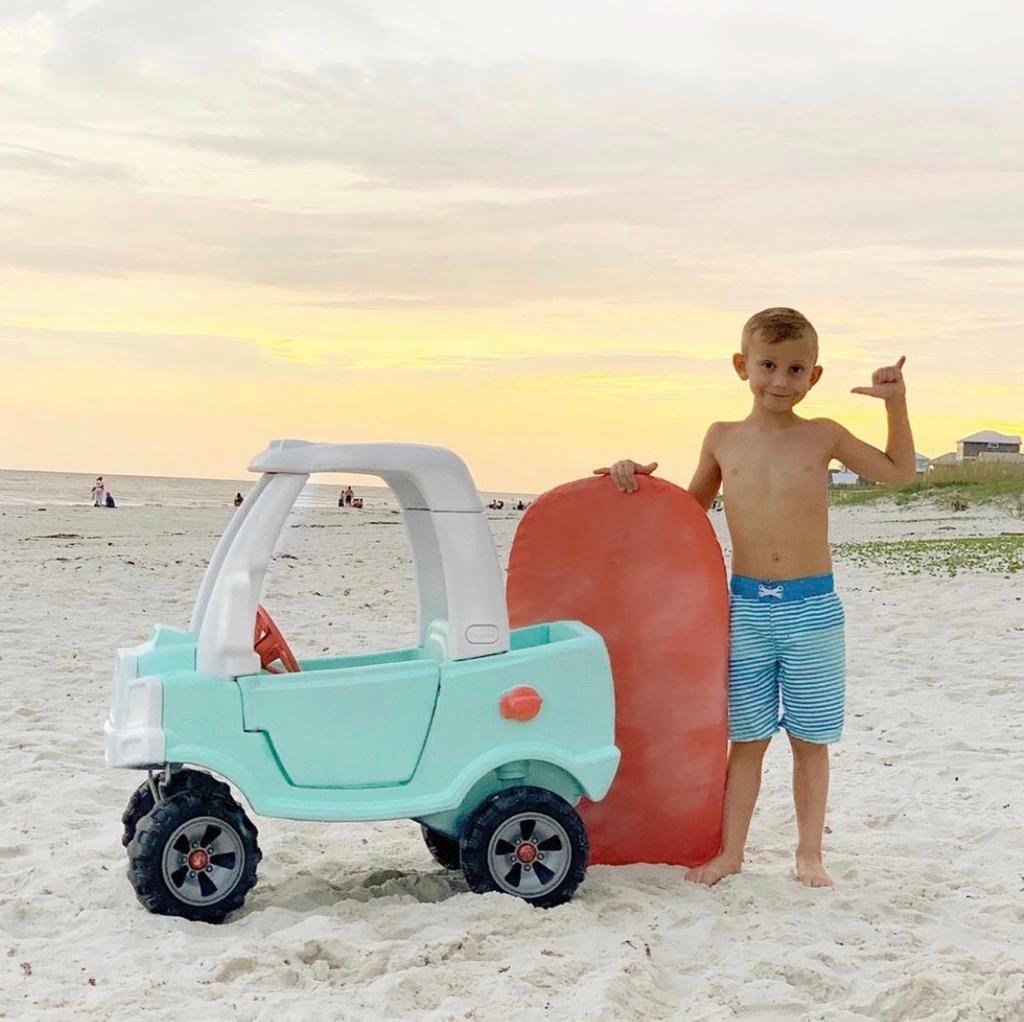 Find the supplies needed and an easy tutorial for this makeover HERE.
I know this summer looks very different, but I hope your family is finding way to make it fun!
As always, thank you for being here! I appreciate you more than you know!