I'm excited to share how we made this simple Lego board for the boys' playroom and the Lego organization that FINALLY works for us!
My boys never learn new words faster than when I step on one of their legos! The death of me!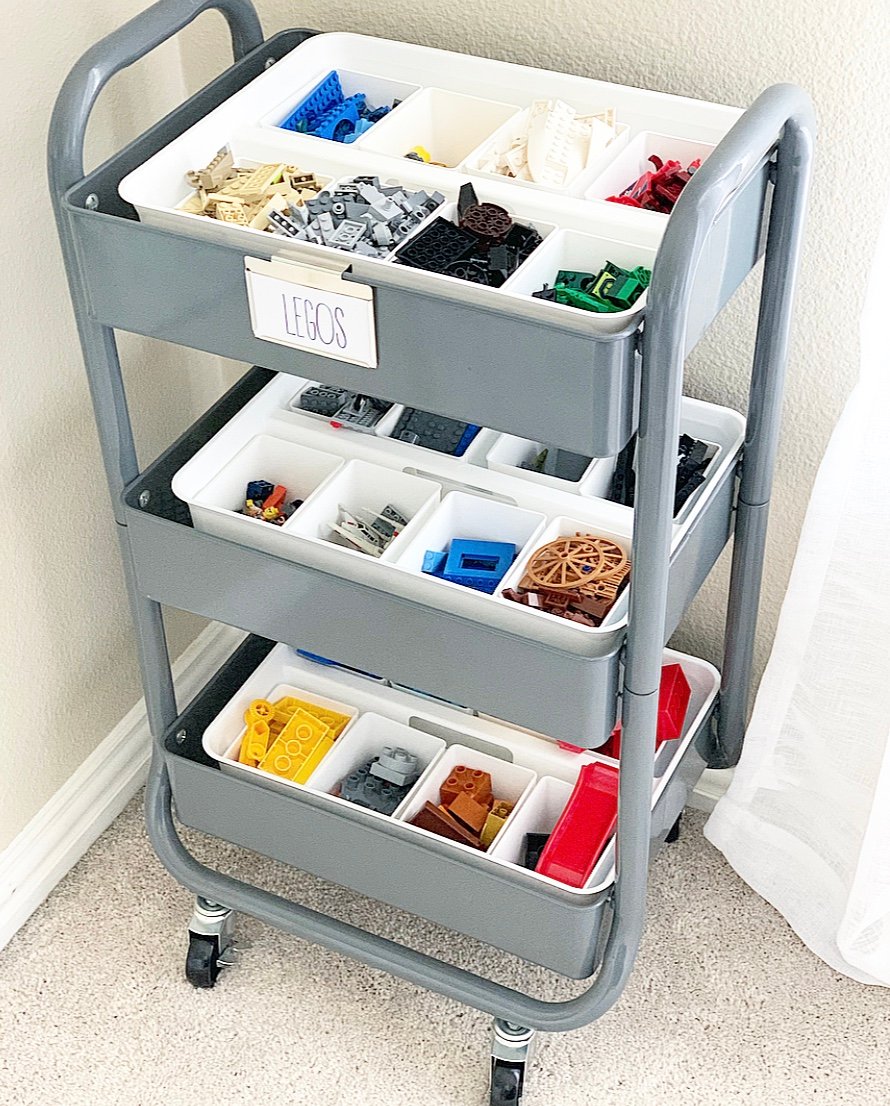 This was our previous storage solution for Legos. It worked well at the time, but we just have too many legos now to make this work!
I asked on Instagram for storage ideas and SO many people recommended this piece from Ikea. I found it HERE.
We sorted all of our Legos by color. Some drawers are filled with just one color. Others have these dividers for colors that we don't have as many blocks. This storage solution is working well, and we definitely have space to grow our collection!
I wanted to make the boys a large board for thier creations! One we could hang on the wall, but that could also be taken down to set on the table or on the floor. There are lots of ways to tweak this idea, but today I'm sharing what we used to build this one!
Supplies:
A large dry erase or chalkboard, or a piece of thin wood.
I originally was going to build a board, but Hobby Lobby had these large (48×36) framed boards on sale, so I went that route!
Lego baseplates– There are lots of different brands of baseplates, many less expensive, but I went with the branded Lego ones because I know they will work with all of our brick.
I grabbed six 15×15 gray baseplates HERE and HERE-Amazon limits the number that you can order, so do seperate orders or order from both places.
You can find some other colors/sizes HERE and HERE.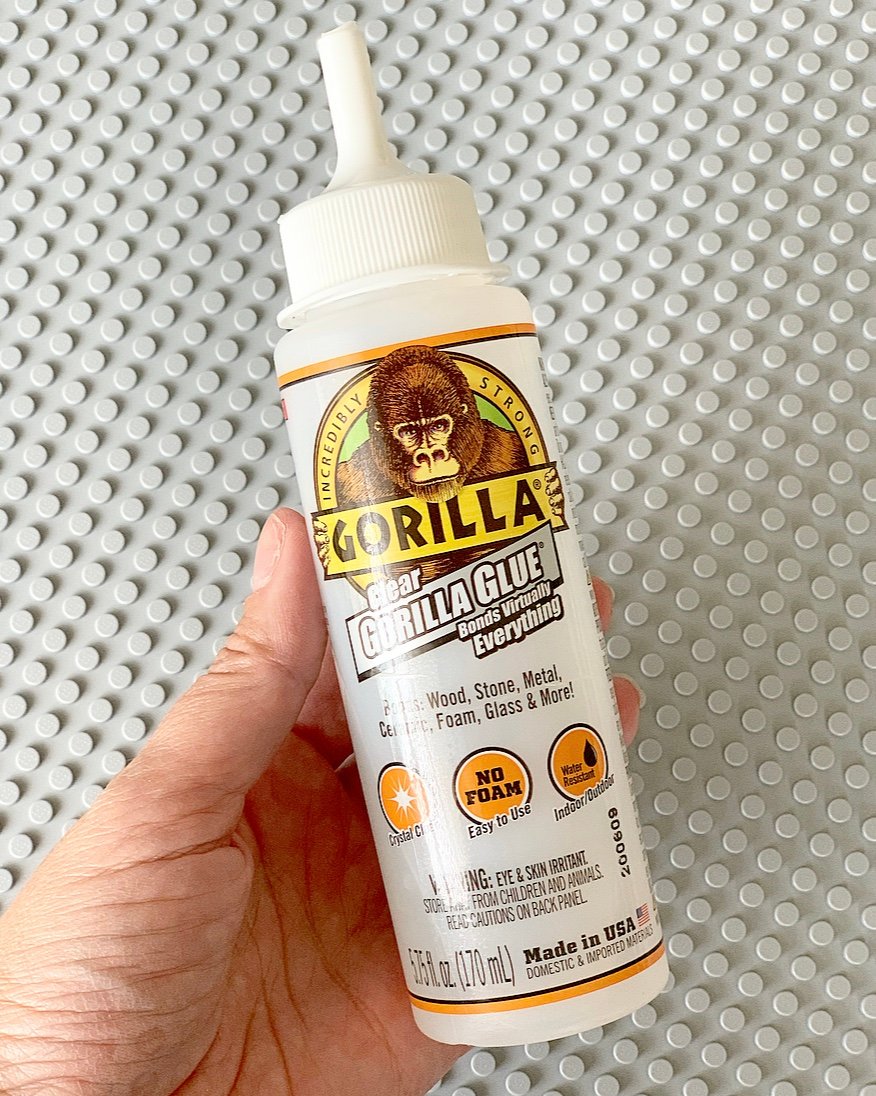 Glue- I used clear Gorilla glue
About a dozen legos for connecting the baseplates
A box cutter-will only need if a baseplate needs to be trimmed.
Directions:
Lay your baseplates out on your board and connect them across the seams with a Lego. There will be a tiny gap between plates, but you want to make sure spacing is correct so you can build seamlessly.
If you need to trim a baseplate, put legos all along the last row needed. This creates a nice straight edge.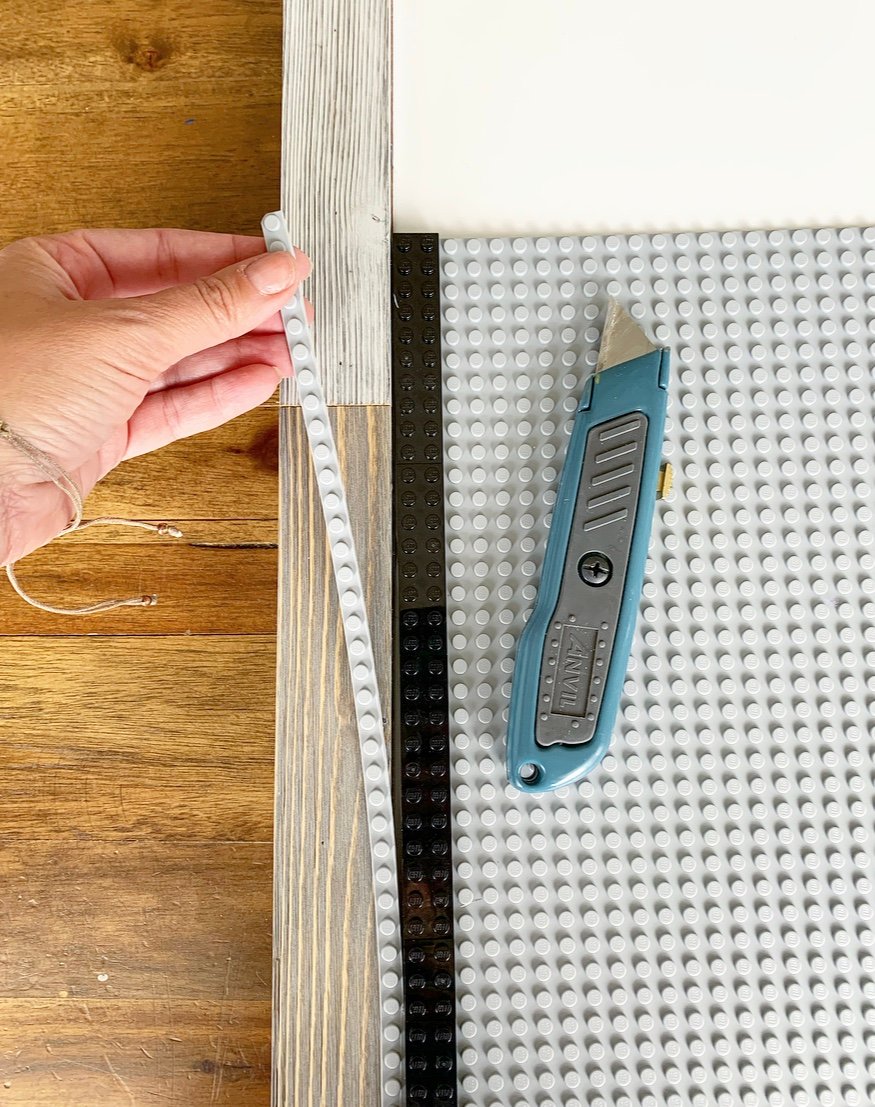 Use your box cutter to cut along the line. Remove the strip. This was actually easier than I anticipated!
Once you have connected the baseplates and trimmed any edges, center them on your board and glue, making sure to get glue along all edges and corners. Allow glue to dry and set completely
If you don't want to hang your board, it could also easily be tucked away under a bed. I love that it is now artwork for our playroom, as well as additional storage. I know the boys will love having a large, hard surface to create full cities if they want!
If you are in need of more Lego storage solutions, I rounded up a few below!
Click on the description below to be taken directly to the listing:
Mini lego table// Small drawer organizer// Rolling drawers-clear and silver// Lego shaped containers// Lego Drawer// Black and clear rolling cart// Travel Lego container// Drawer Organizer set // Drawer organizer set of 3// Rolling cart// Lego zipper bags// Clear rolling cart
And for more playroom storage ideas….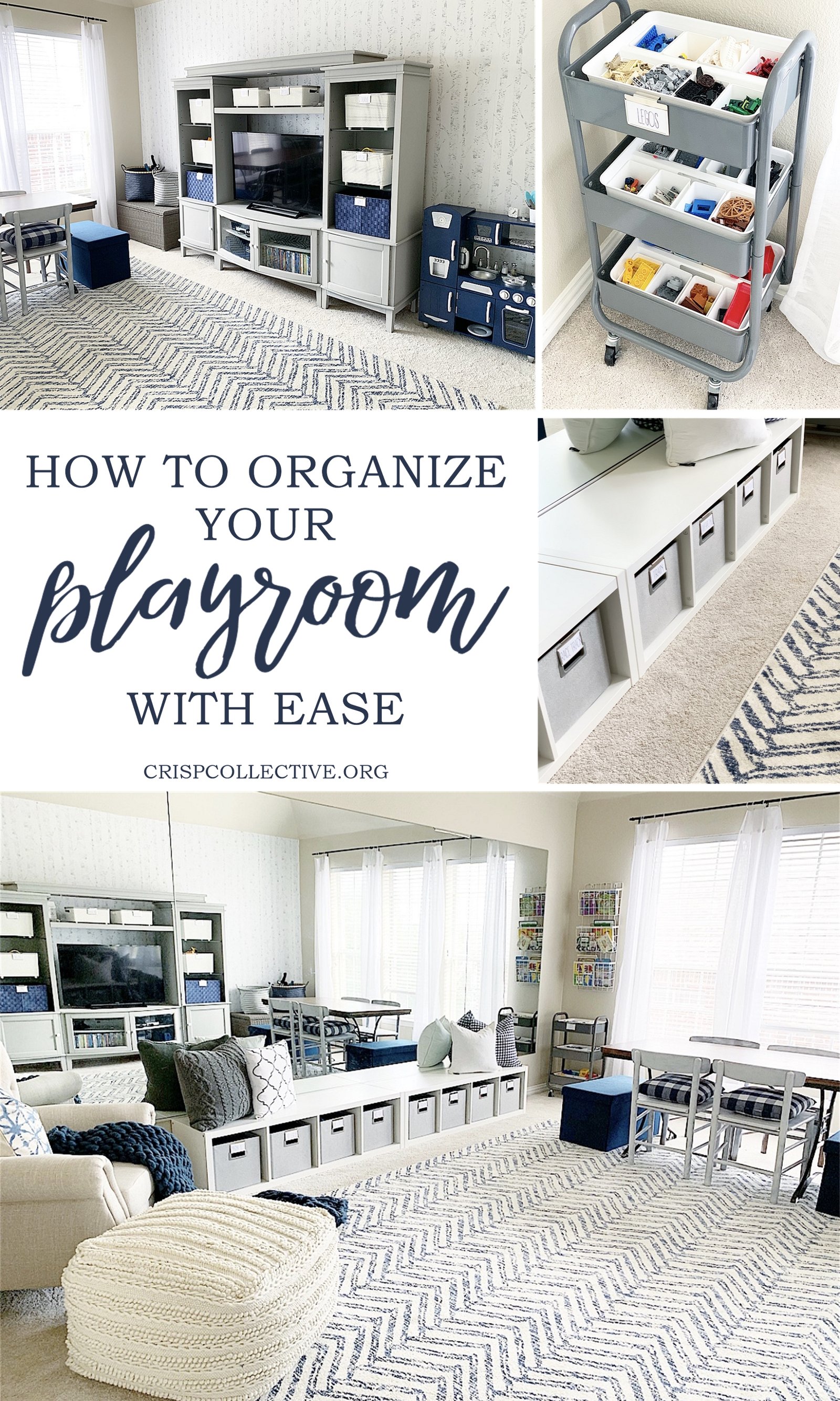 Be sure to check out THIS POST with a pretty scary before of our playroom!
I'm happy to report it has stayed pretty put together since this transformation!
Sharing is caring! Feel free to pin!