Ten simple suppers for back to school…
My oldest headed back to school this week, and it was bittersweet for sure!
Doesn't 2031 just sound crazy?!?  My little first grader!
So along with back to school came ALL THE ACTIVITIES!  Weeknights are busy, meals need to be easy!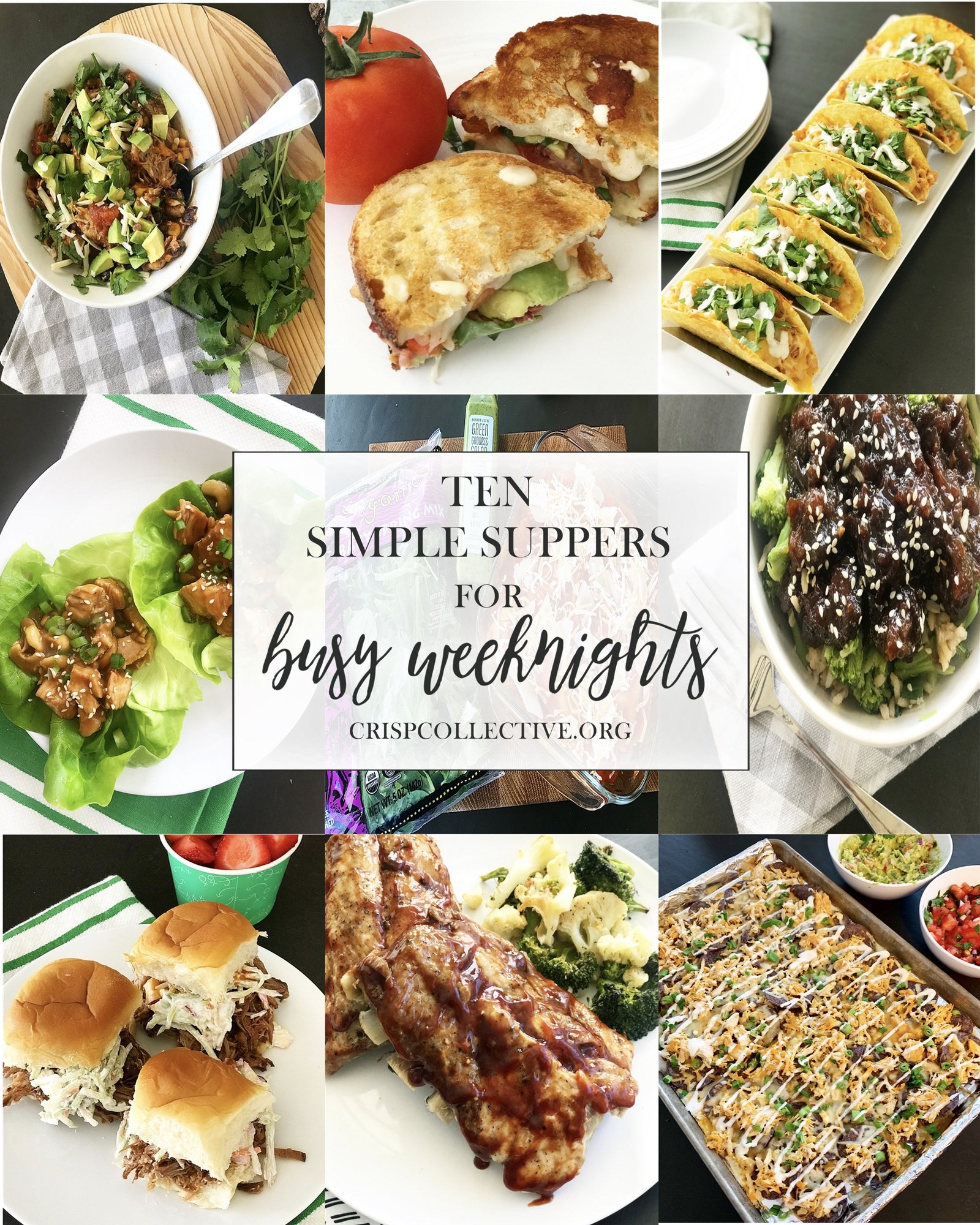 So here are ten simple suppers you can put together quickly on a weeknight that your family will love!
Slow Cooker Buffalo Chicken Tacos
We LOVE any tacos at our house, but these buffalo chicken chicken ones have just a little kick!
Find the recipe here. 
Slow Cooker Korean Beef Broccoli Bowl
This Korean beef broccoli bowl is simple and full of flavor!
Find the recipe here.
Avocado Grilled Cheese
I'm pretty sure I never met a grilled cheese I didn't like, but this one is SO good!
Find the recipe here. 
Slow Cooker Chicken Enchilada Soup
Once the temps cool off, soup is one of my favorite meals to make!
This one seriously takes minutes to put together and then you come home to a finished meal!
Find the recipe here.
And if your family likes soup, check out this post for five more simple soup recipes.
Find it here. 
Cashew Chicken Lettuce Wraps
A healthy dinner that's easy to make!
Find the recipe here. 
Trader Joe's Baked Ravioli
I love Trader Joe's variety of ravioli flavors, but if you don't have a Trader Joe's near you, you can still use this method for any ravioli your family likes!
This is a meal that is quick and easy, and my boys will ALWAYS eat it!
Find it here. 
And if you DO have a Trader Joe's near you, check out these ten simple suppers using Trader Joe's ingredients!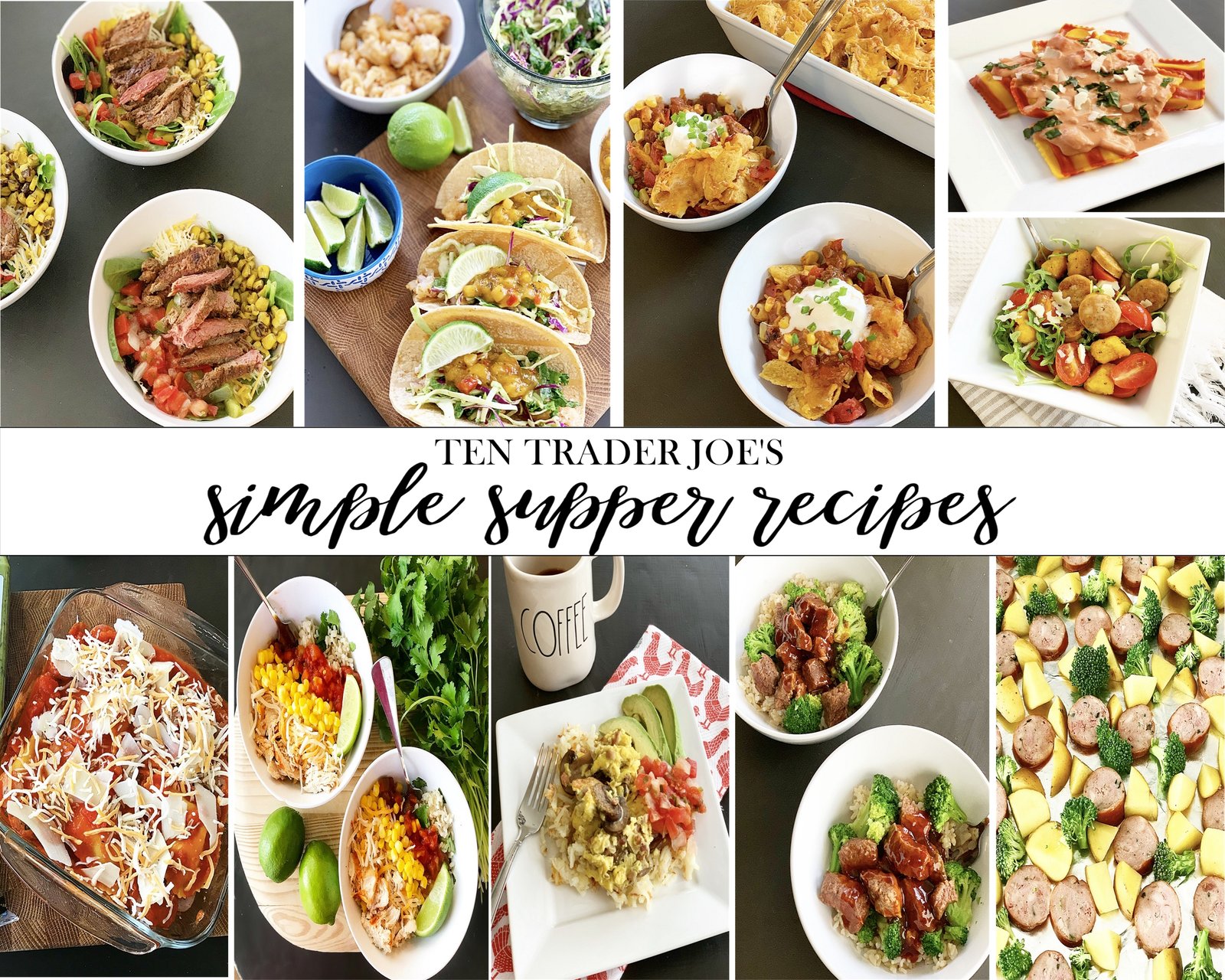 Find this post here. 
Instant Pot BBQ Ribs
I actually don't like ribs, but my boys do, and this Instant Pot method is so simple!  The meat falls right off the bone!
Find the recipe here.  
Slow Cooker Dr. Pepper Pulled Pork Sliders
This Dr. Pepper Pulled Pork is one of our favorites!  It is perfect for nachos, tacos, sliders….
Find the recipe here. 
Quiche AKA Egg Pie
We love breakfast for dinner!  This quiche, or egg pie as my kids call it, is hearty enough for breakfast or dinner.  Add a side salad and you're done!
I also like that you can easily make these ahead of time and just heat them up.  They also freeze well!
Find the recipe (along with some other breakfast/brunch ideas!) here. 
Buffalo Chicken Nachos
We love this method for making nachos.  In this post I made them with buffalo chicken, but this is a great way to use any meat you have leftover!
Add cheese, beans, corn….whatever your family likes!
I line a baking sheet, and we eat it straight off the tray!  Perfect for a movie night or anytime you need a quick meal!  It's one of my boys' favorites!
Find the post here.
I hope these simple suppers make dinner time a little easier!
And if you need breakfast ideas….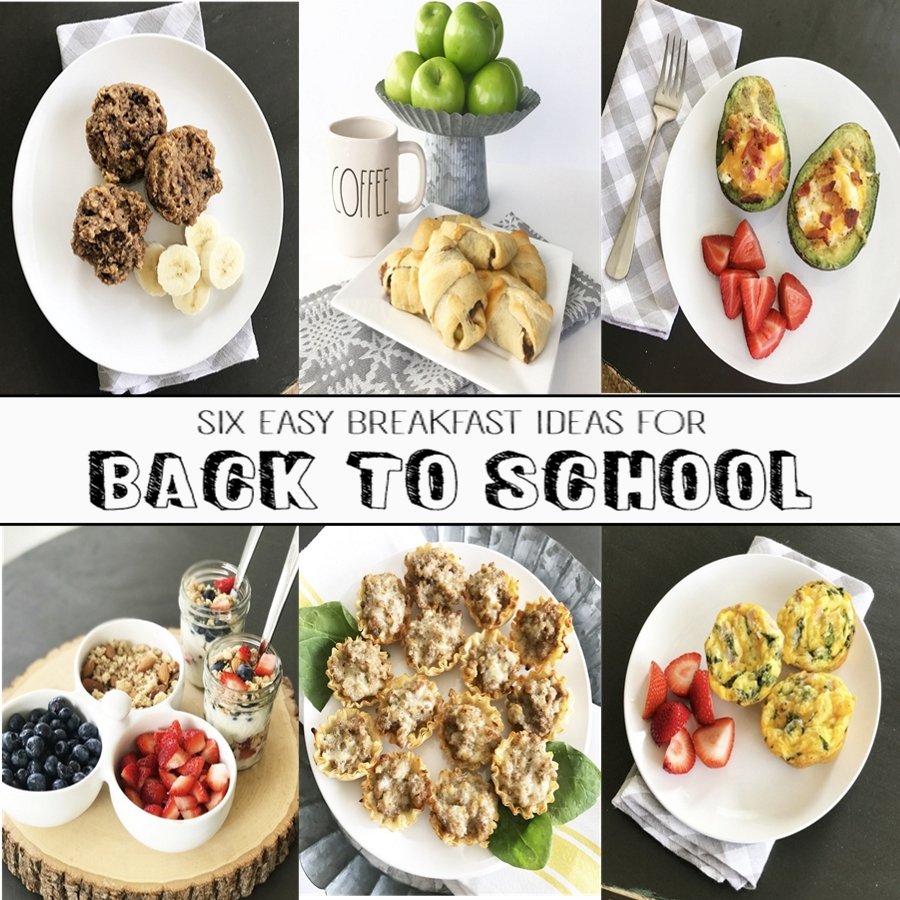 Be sure to check out this post here.