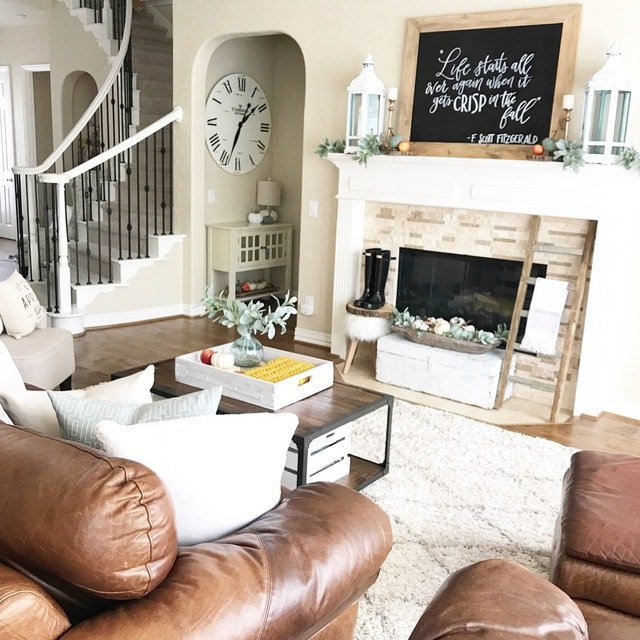 It's official, Fall is here!  This pretty much sums up the year to me…
Can I get an amen?!?! (and a pumpkin spice latte please!)
Today I am teaming up with some very talented bloggers to share how we've added a touch of Fall to our homes!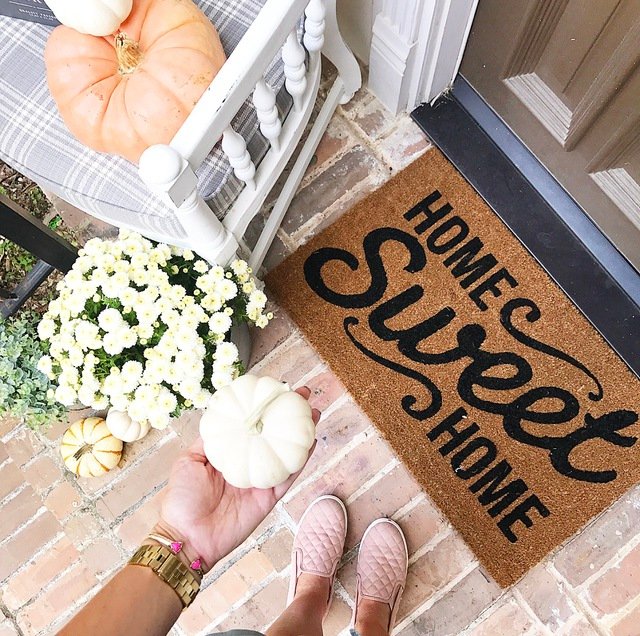 If you headed here from Val's blog , and are visiting for the first time, welcome to our home sweet home!
My name is Bethany, and I live in a 'burb of Dallas with my sweet hubs and two boys, 2 and 5.  We live a lot of life in this house, so don't be fooled…it is rarely this clean and put together!
I love to decorate each season, and fall is by far my favorite, so let's get to it!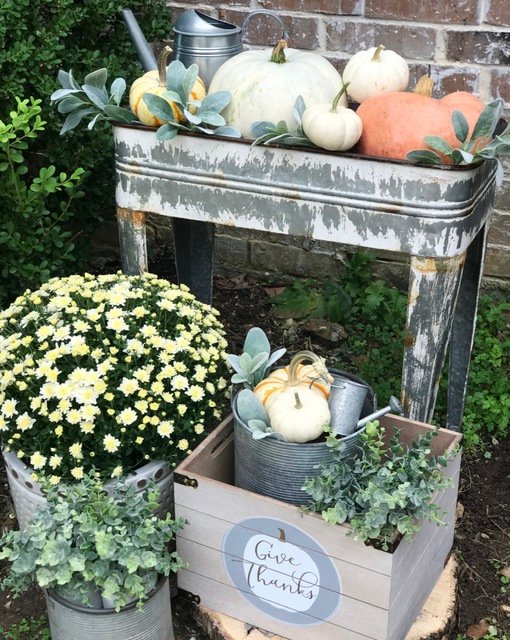 The real pumpkins have arrived!  Mums, plants and pumpkins are an easy, affordable way to decorate outdoors!
I mixed galvanized metal and wood pieces to create levels in this little vignette.
I have seen so many non-traditionally colored pumpkins this season, and I think they are so fun!  This muted hue of orange really caught my eye, and the white baby boos are always a favorite!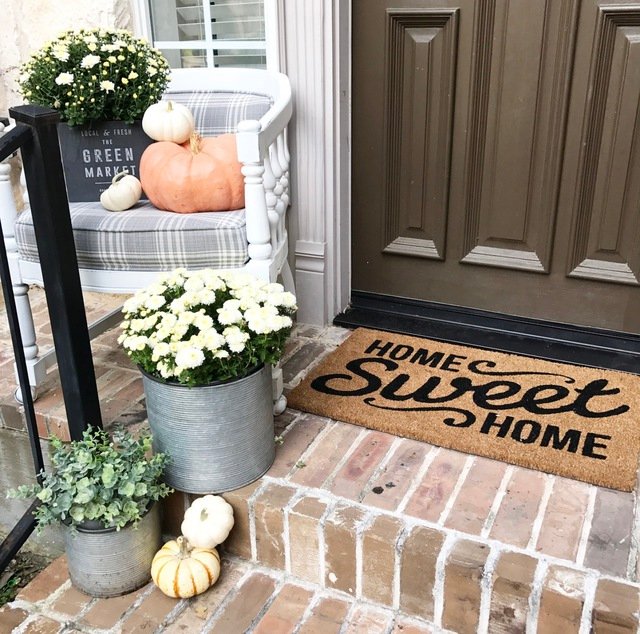 Our front porch is pretty small, but I had to pack in a few little touches!
You may remember this Habitat for Humanity Restore chair that I transformed here.
I love the plaid fabric for fall!
As we head inside…try not to slip on a lego…the staircase and this sweet satee is the first thing you see!
I used a mix of real and faux pumpkins and greenery.  These little fabric pumpkins and lamb's ear have been favorites of mine this year!
This entry opens into our living room/kitchen/breakfast nook.
I shared this space last week, and you can see more of it decked out for Fall here.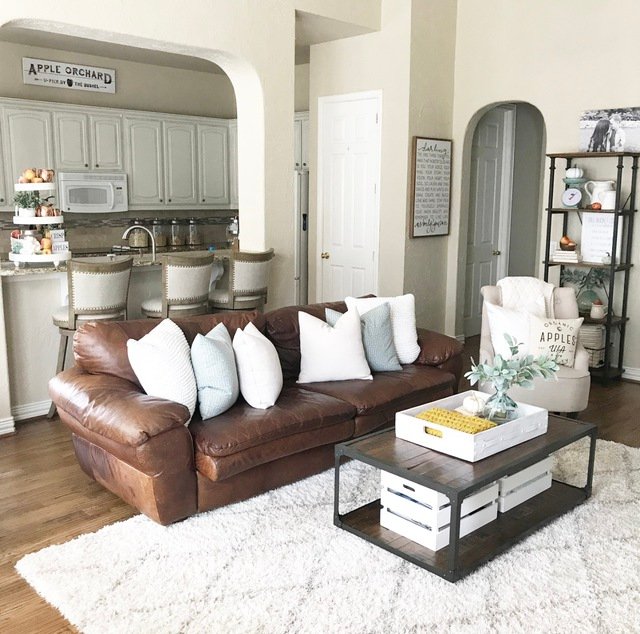 My goal is always for our home to feel cozy and inviting for our friends and family to just be themselves!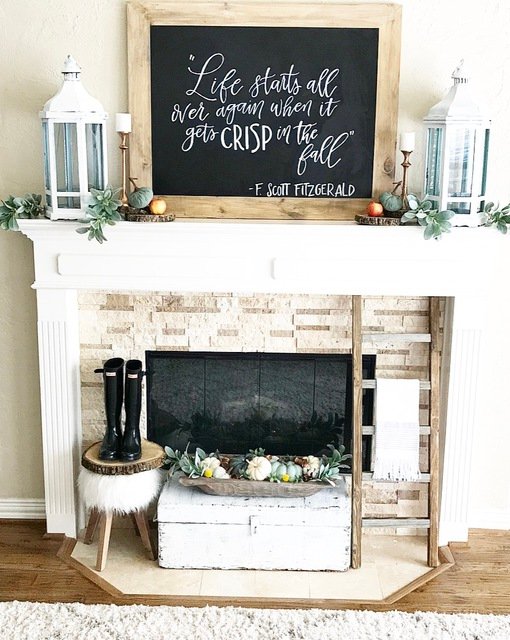 This is our Fall mantel, and I definitely chose this quote because it has our name in it!
And tiered trays are a favorite of mine!  I decorate this one over and over!
Can I get you a coffee?  This little corner of my kitchen starts my morning, and I added some copper and pumpkins for fall!  I love it with my mint Keurig that just makes me smile!
I pulled this tiered tray out of the corner to show you how it serves as the perfect coffee caddy!  Give me pumpkin spice everything!
And maybe a caramel apple!
Earlier in the month I also shared my fall tablescape.
You can see more of it here!
Thank you SO much for stopping by!  I hope this season is full of fall festivities, memories with your people, and of course, allll the pumpkins!
Be sure to head over to see how the talented Cheyenne at Sense and Serendipity has added a touch of Fall to her home!
See a Touch of Fall in all these beautiful homes: