I've been using tons of apples in my décor this fall, which means, I've also been playing around with apple recipes!
(grace sign from my sweet friend Beth at Cedars and Grace Co.)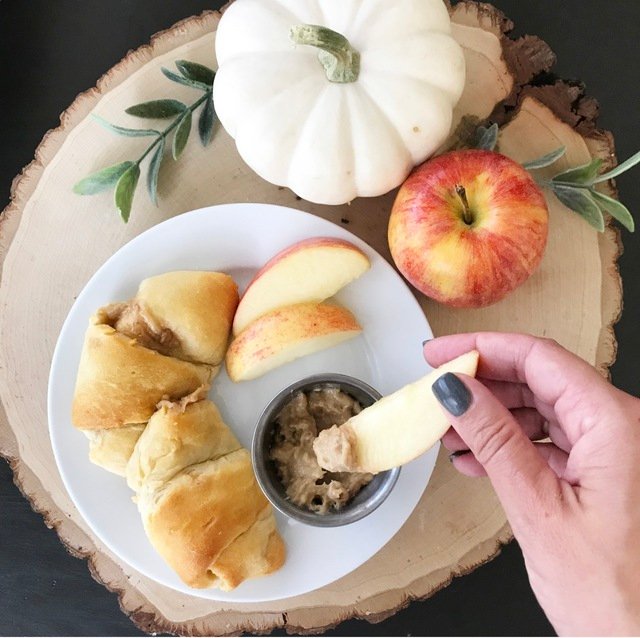 This apple dip is probably the easiest recipe EVER!  It is perfect because it is only 3 ingredients and can be whipped together in minutes!
You can arrange some apple slices (from a bag even…I won't tell!) and this dip on a serving tray and have a pretty party dish that looks like you made way more effort than you actually did!
Football watching parties, showers, tailgating, an afternoon snack, dessert…..the perfect dip for so many occasions!
Ingredients:
8 oz cream cheese (softened)
Heath chips
1/2 cup brown sugar
Directions:
Mix all ingredients well and serve with apple slices.
I had a very handsome little helper who has informed me lately he wants to be a chef when he grows up! You can find his little apron here.
I made this dip for a pool party a few weeks ago (because even though it's September, our temps are still in the 90s in Texas!), and was reminded how much I love it.
Then I remembered the Apple Nutella Crescent Rolls I made here, and had an idea!
I decided to take this dip, spread it on a crescent roll, sprinkle a little cinnamon and roll an apple slice inside….it's like a little bite of apple toffee cheesecake heaven!
And if you are not a fan of Heath/toffee, you could always leave it out or sub with pecans!
Ingredients:
1 roll of crescent rolls
Apple dip above
Apple slices
1 teaspoon cinnamon
Directions:
Unfold crescent rolls.  Spread about a teaspoon of apple dip on the crescent triangle, sprinkle with cinnamon and place apple slice at large end of the triangle.
Roll and bake according to package directions (375 degrees for 9-12 minutes).
I bet you can't guess which ones my five year old rolled…..haha! He was SO proud!
Let cool a couple of minutes and enjoy!
I little vanilla ice cream on top never hurt either!
If you are like us, this season is SO very busy, so if you find yourself needing a quick, easy dish, I hope this helps!
My friend Meeghan at Cali Girl in a Southern World is also sharing a butternut ginger soup recipe today (yum!!), so be sure to head to her blog and check it out!
I am happy to be contributing to this Fall Festival Blog Hop along with the talented ladies below!  Be sure to click on their links to find all sorts of fall inspiration!
Vignettes on Monday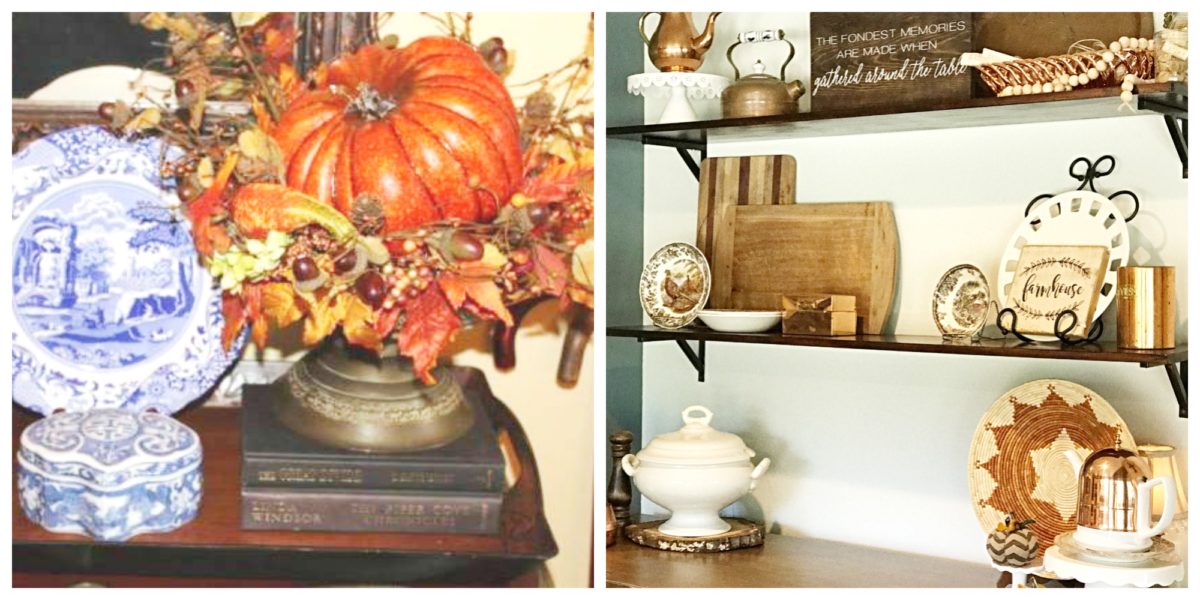 My Creative Days
Elizabeth Joan Designs
Noting Grace
2 Bees in a Pod
Belle Blue Interiors
Farmhouse On Elder Hill
Front Porches on Tuesday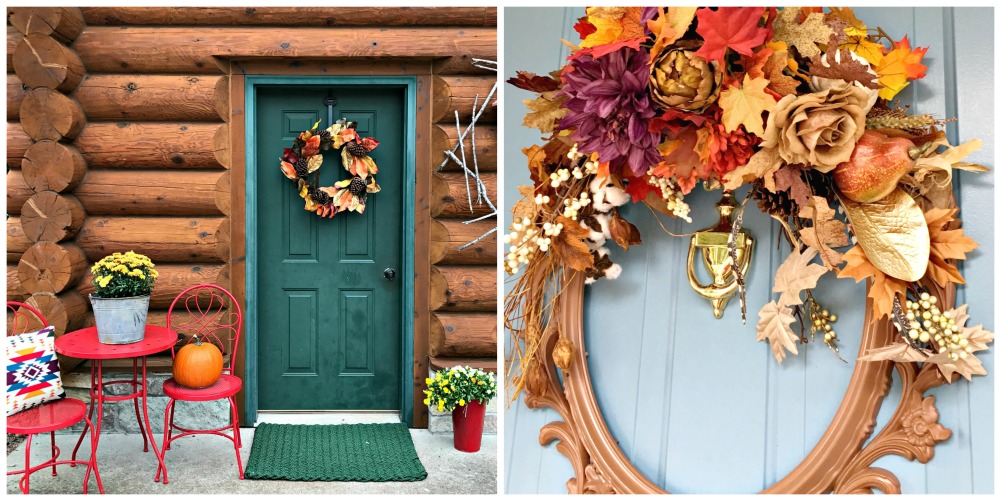 Little Brags
Life Love Larson
Hood Creek Log Cabin
Poofing the Pillows 
White Arrows Home
Celebrate & Decorate 
Fall Recipes on Wednesday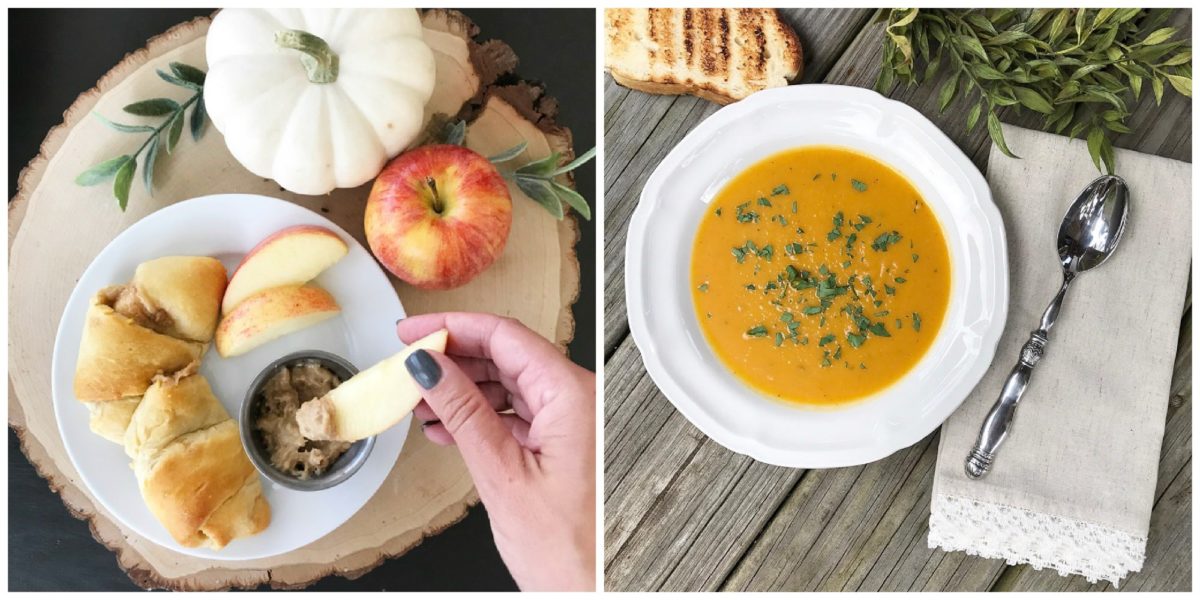 Joy In Our Home
With Two Spoons 
Honey n Hydrangea
Brooklyn Farm Girl
Crisp Collective
Calli Girl In A Southern World
Tablescapes on Thursday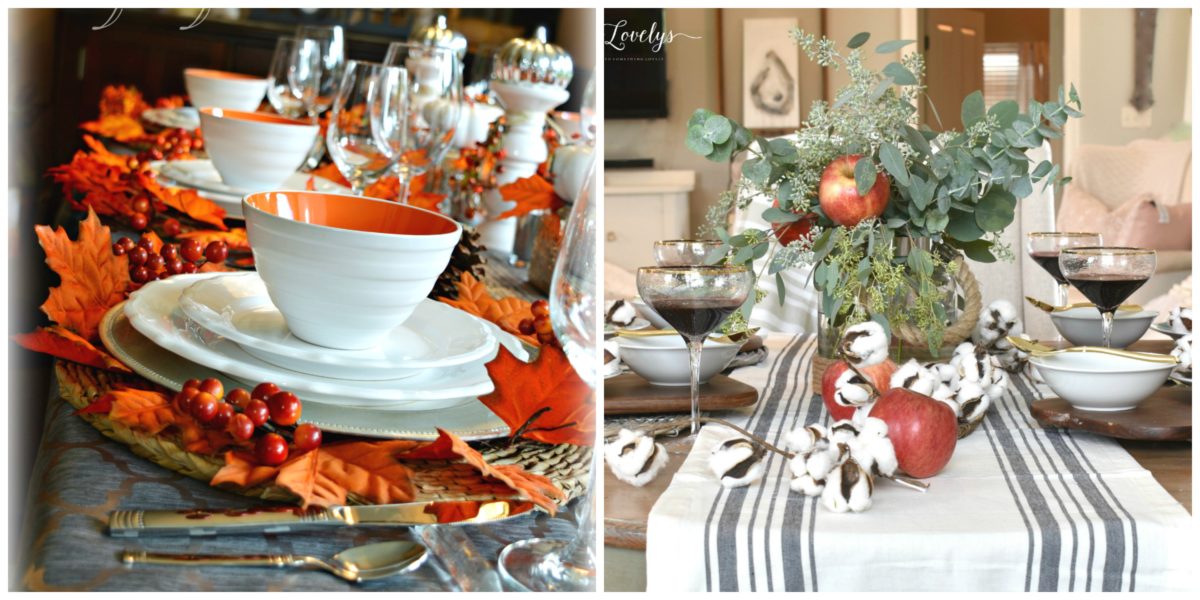 Repurpose and Upcycle
Timeless Creations
Kingsbury Brook Farm
Back to Blueberry Hill
Dining Delight
Lemons To Lovelys
Mantles on Friday

Anderson + Grant
Personally Andrea 
Beesnburlap 
The Mountain View Cottage
Making it in the Mountains
Lemons, Lavender & Laundry
Feel free to pin and share: