Happy Halloween!!
We have a forecast of rain for tonight, but that's not going to slow us down!!  My boys are SO excited to Trick or Treat!!
Some Halloween fun to share today….
Crisp Concessions
This started with Logan wanting to dress like popcorn….random, right?!  But a few Amazon clicks later, our family costumes were complete!  Huge shoutout to my hubby who does NOT like to dress up, but was a good sport for the sake of me and the kids!!
Some sweet friends invited us to their neighborhood's Monster Mile this last Saturday, and we had so much fun with this sweet crew!
Jack-O-lantern Stuffed Bell Peppers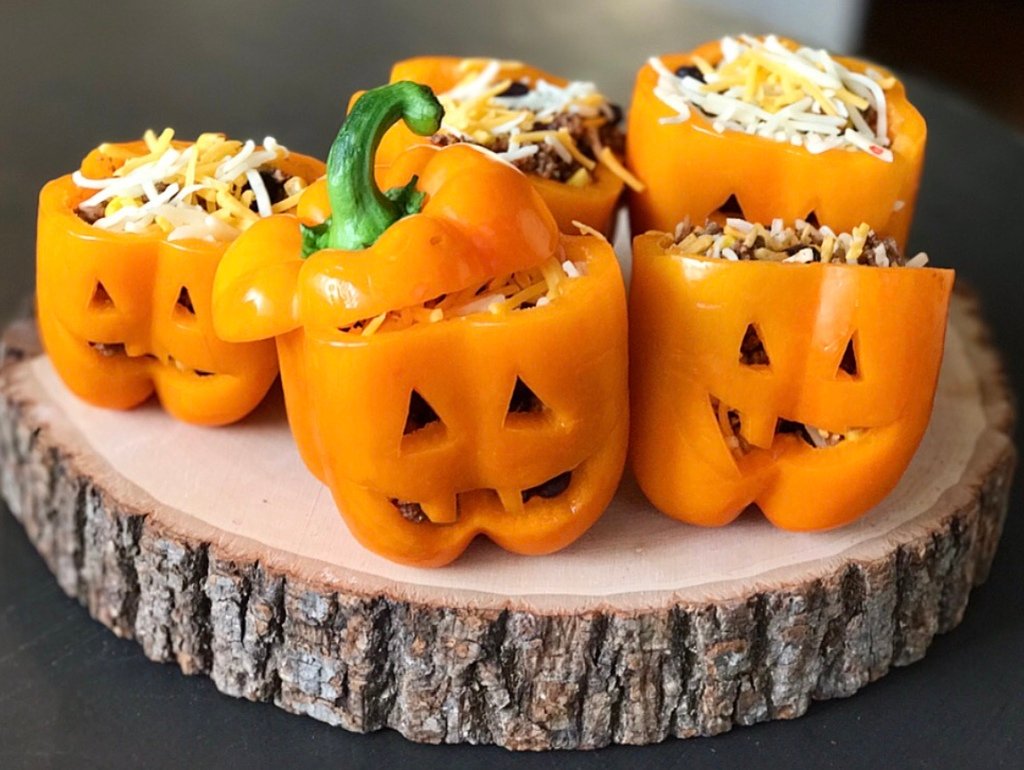 A super easy last minute dinner idea!
You can find the recipe here.
Monster Munch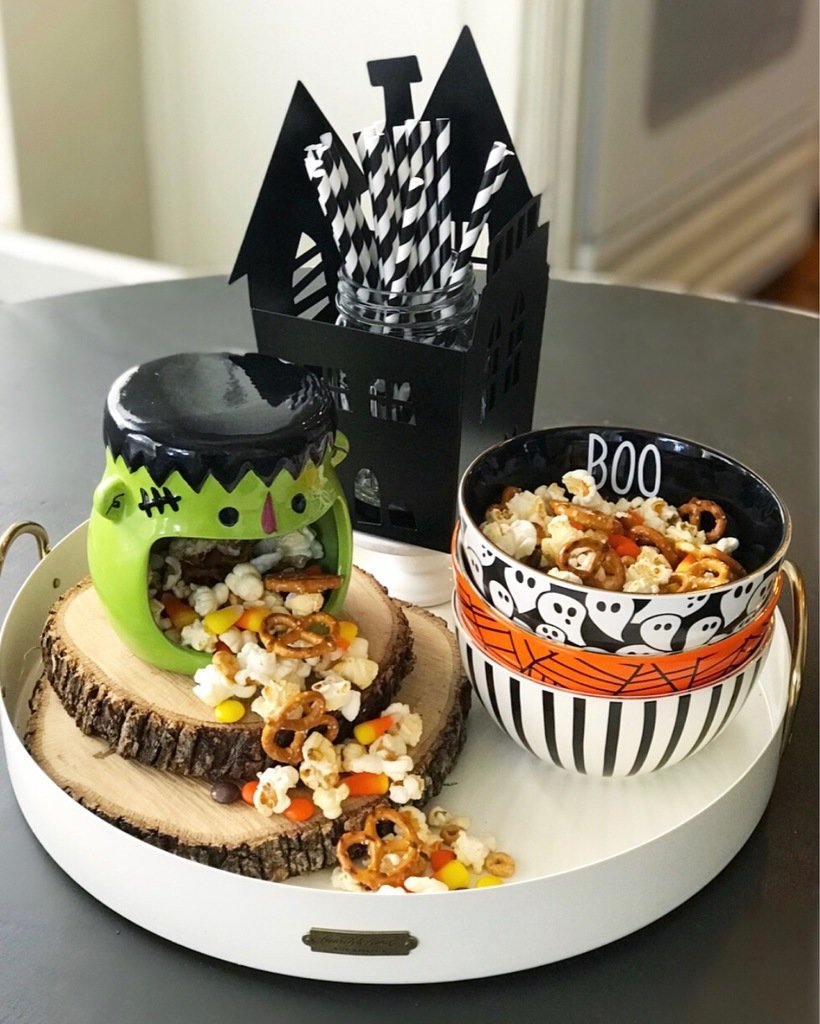 My boys were super excited to make this this past week!  There really is no recipe…just put together what you like from your pantry!  We did popcorn, candy corns, pretzels, cheerios, candy eyes and Reese's pieces!  Perfect to munch while you watch a scary movie!
Spooky Smores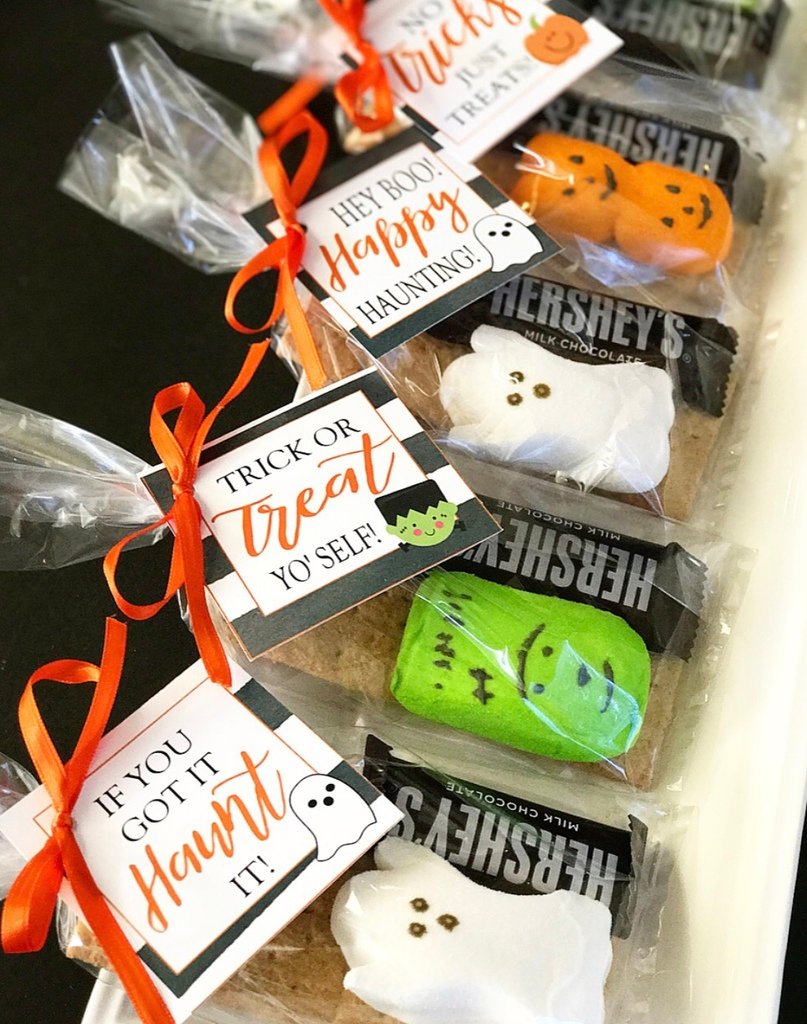 Another simple idea are these spooky smores with Halloween themed Peeps.  You can find these marshmallows here or at pretty much any grocery store that has Halloween candy!
You can find the free printables here if you wanted to hand them out packaged like this!
Making Memories
And I have to admit, I am missing my Dad something fierce today!  He LOVED Halloween and always made it an event.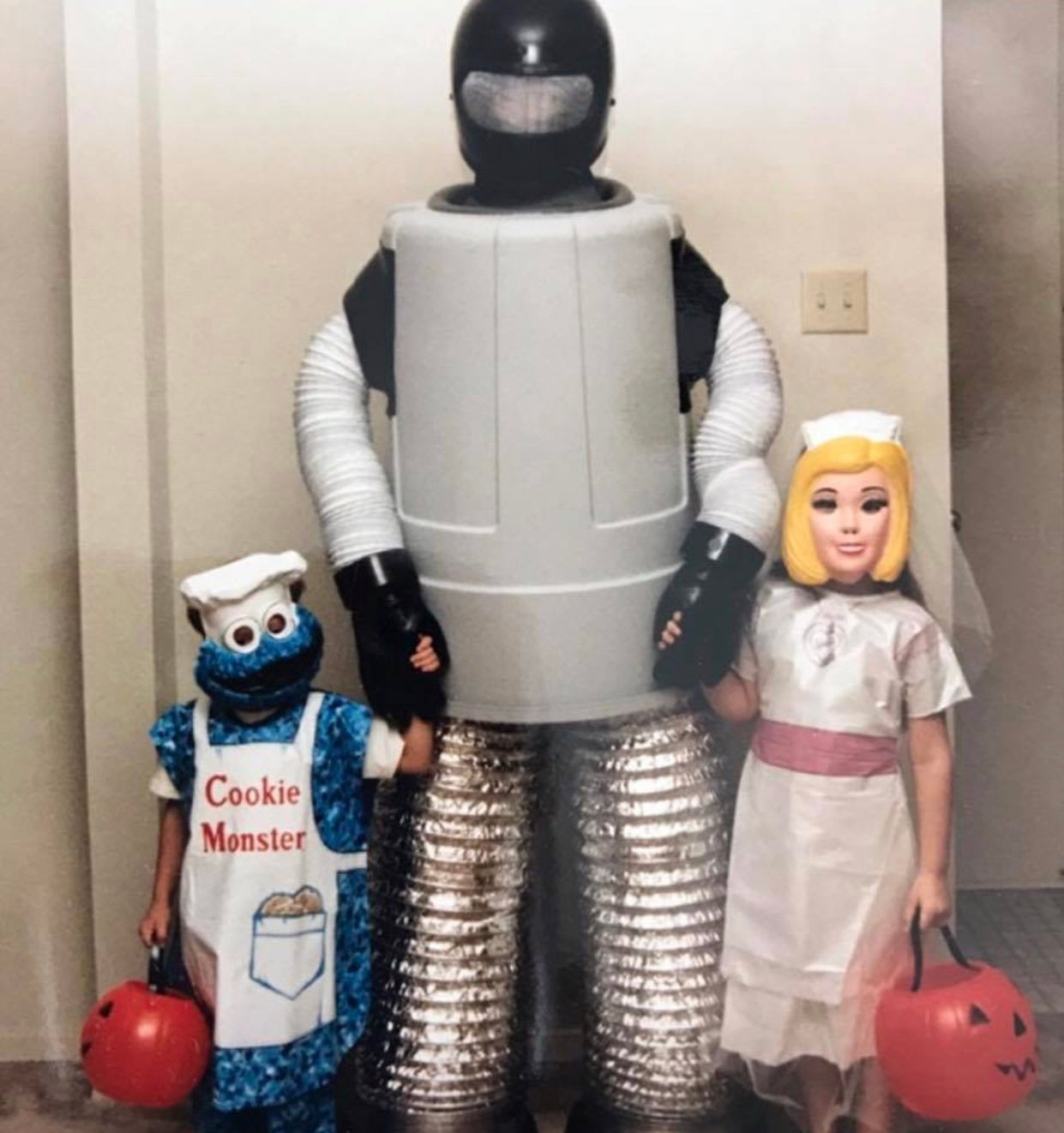 This diy costume circa 1986 is just an example of his creativity… that plastic Barbie bride costume was legit!!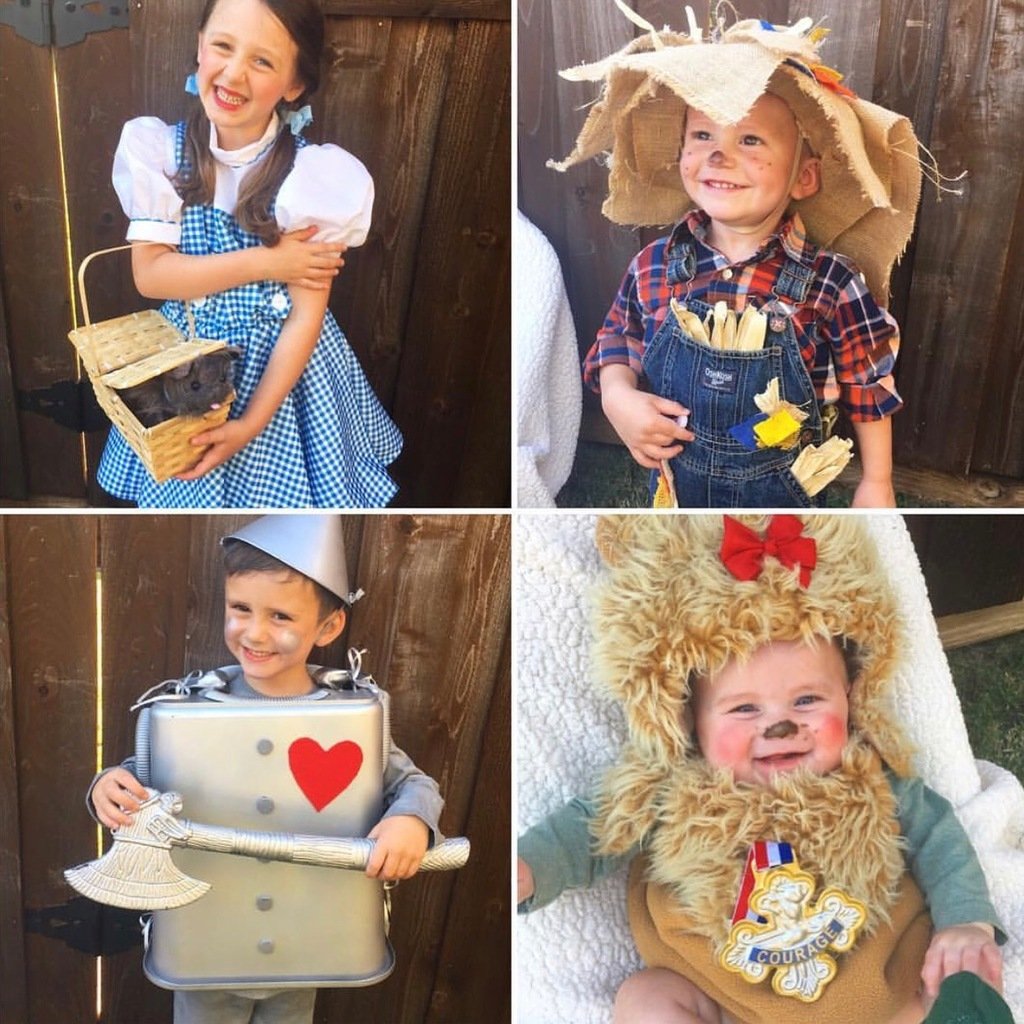 and this little tin man costume he made for our cousin costumes a couple of years ago!  He always had elaborate yard displays, homemade costumes and SO many of my favorite memories of him are related to today!  We miss you Dad!
Hug your people and go make some memories!!  Happy Halloween!