Today I'm sharing a fun, practical teacher towel gift!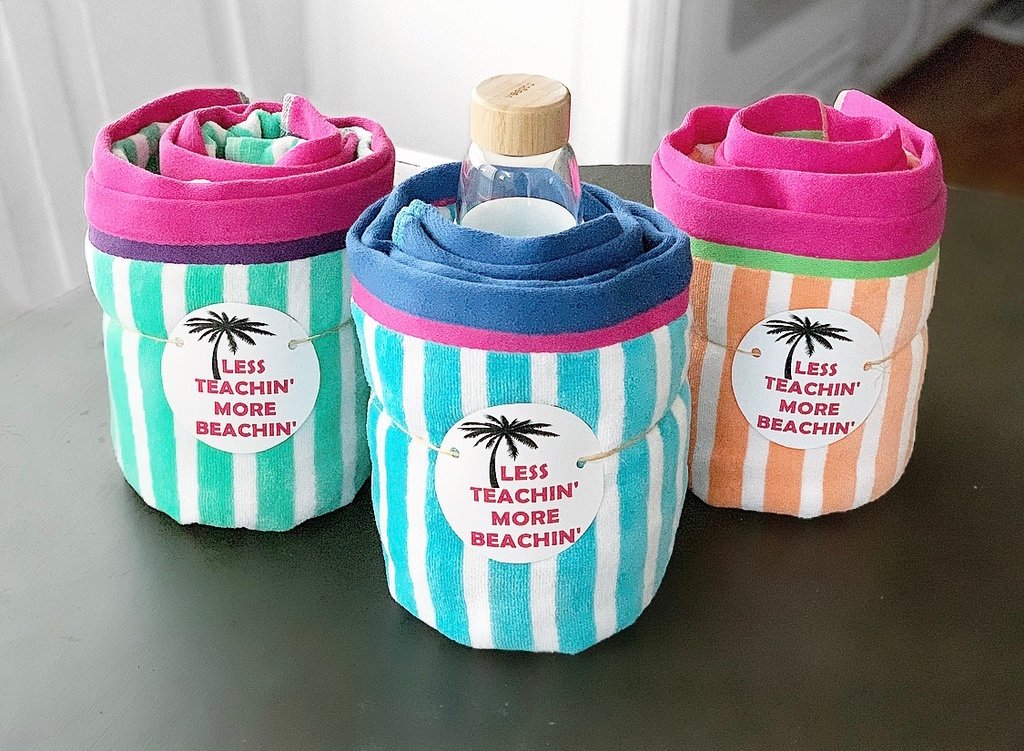 With the school year coming to a close, I'm sure you are wanting to treat all those sweet teachers that have made this school year a success! These towels, paired with a fun water bottle or sunscreen, will have your teacher pool or beach ready! Less teachin', more beachin'!
What you will need:
A beach towel
A water bottle or can of sunscreen
Ribbon or string
Printable tag
Towels:
This time of year there are adorable beach towel options everywhere, but if you want to keep it super easy and save a trip, I LOVE both these sets I ordered on Amazon Prime.
This set is bright and vibrant. These are thick, plush towels that are large, great quality, with great reviews! Find them here.
This set has fun fringe details and the back side is sand resistant, making them perfect for the beach! These are thinner than the first set, but still great quality with great reviews! Find them here.
Water Bottles:
The towel is cute on it's own, but if you want to add a water bottle or sunscreen to the center, find a few cute, quick ship options HERE, HERE or HERE.
Or click on any of the images below to be taken to the listing!

Directions for Printable Tags:
Below each image there is a pdf and jpeg file for each printable.
Download and save the file to your computer.
Print file from your home computer or send to a print shop. They will look best printed on heavy white cardstock.
Attach the tag with ribbon or string.
Have your child sign and write a note to their teacher on the back.
I ALWAYS saved and cherished sweet notes from students!
Fun in the Sun jpeg
Less Teachin' More Beachin' jpeg
Less Teachin' More Beachin' pdf
Less Teachin' More Beachin' Pink jpeg
Less Teachin' More Beachin' pdf
Directions for Assembling you Teacher Towel:
Fold your towel into thirds.
Place water bottle or sunscreen at one end and roll the towel, so that bottle is inside.
Thread your printable tag with ribbon or string and tie it around your towel bundle!
Personalize Your Water Bottle
Another fun option is to add your teacher's name or monogram to their water bottle.
I bought these water bottles for $5 each HERE and added our teacher's names using my Cricut Joy.
The Cricut is a bit of investment, but the Joy is small and perfect for these types of projects.
Find it on sale HERE.
You can also purchase name or monogram decals on Etsy HERE, HERE and HERE.
More Teacher Gift Ideas:
For more teacher appreciation gift ideas:
Be sure to visit this post here.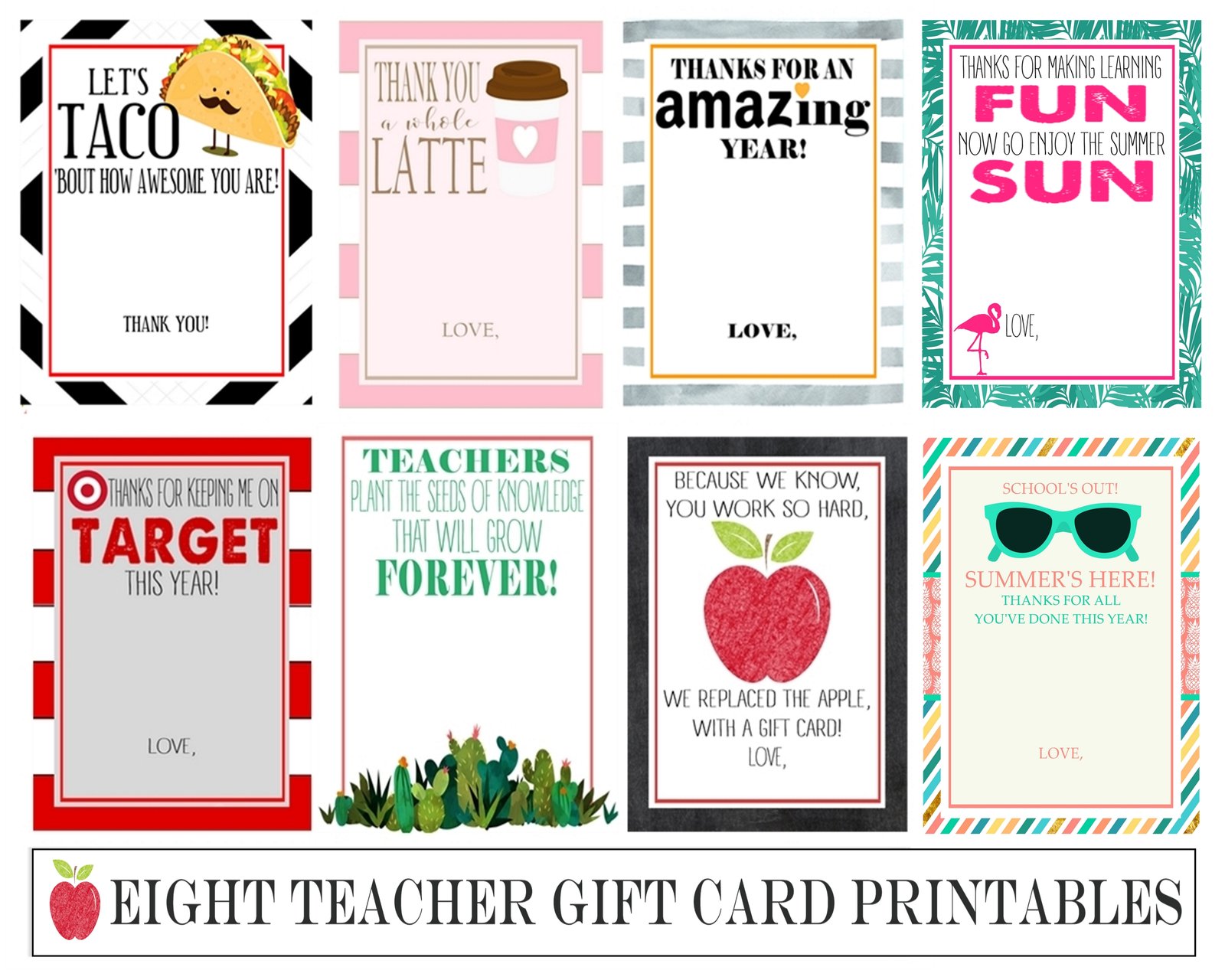 And if you are wanting to give a gift card (ALWAYS appreciated!) you can print one of these adorable gift card holders found here.