The Christmas countdown in ON!!
Can you believe how fast this month has flown?! I am truly blown away, and have SO much to share with you all, so let's get to it!
WE DID IT!
Your Black Friday shopping and monetary donations allowed us to box up 350 days of food for children in need this holiday season, PLUS we were able to fulfill some requests from their Amazon wish list! Love Pacs is an amazing organization that provides food for students on free breakfast and lunch through the school system that might not otherwise have food to eat over the holiday break. THANK YOU from the bottom of my heart for your participation! This was an AWESOME way to kick off the season of giving!
Gift Ideas
And speaking of giving….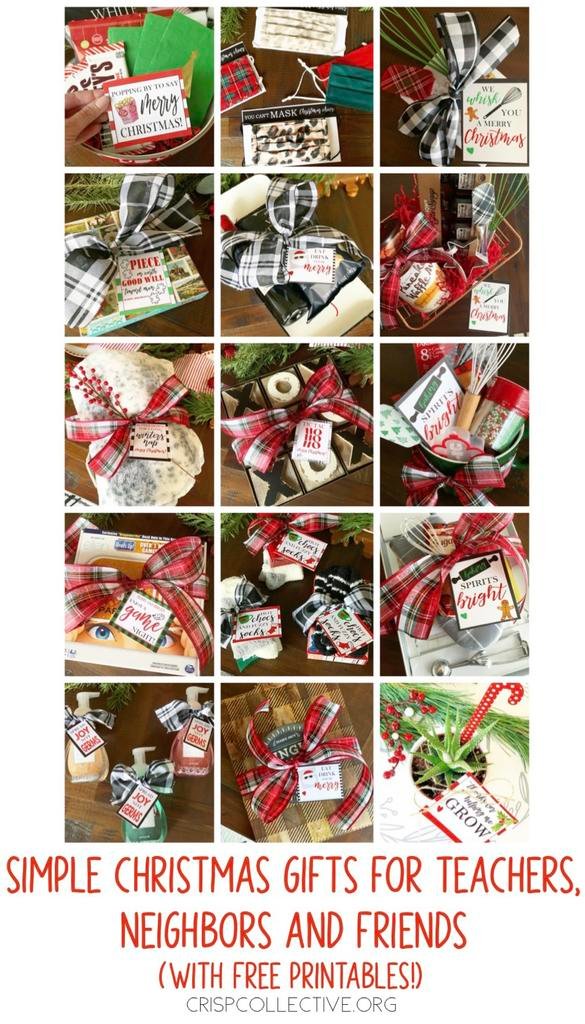 I rounded up LOTS of simple gift ideas for teachers, neighbors and friends that work for any budget!
All come with FREE printable tags that coordinate with the gift.
Find them all HERE.
You can also find gift ideas for guys HERE, for the hostess HERE and for kids HERE, HERE, and HERE.
The 12 TRAYS of Christmas
So many of our Christmas traditions aren't happening this year, but that doesn't mean we can't make it festive at home!
I put together the 12 TRAYS of Christmas…12 simple trays of primarily store bought food, arranged in fun, festive ways for the season!
Find them all HERE.
Find the avocado deviled egg recipe HERE.
Find more details about the veggie tree tray and dessert tree tray HERE.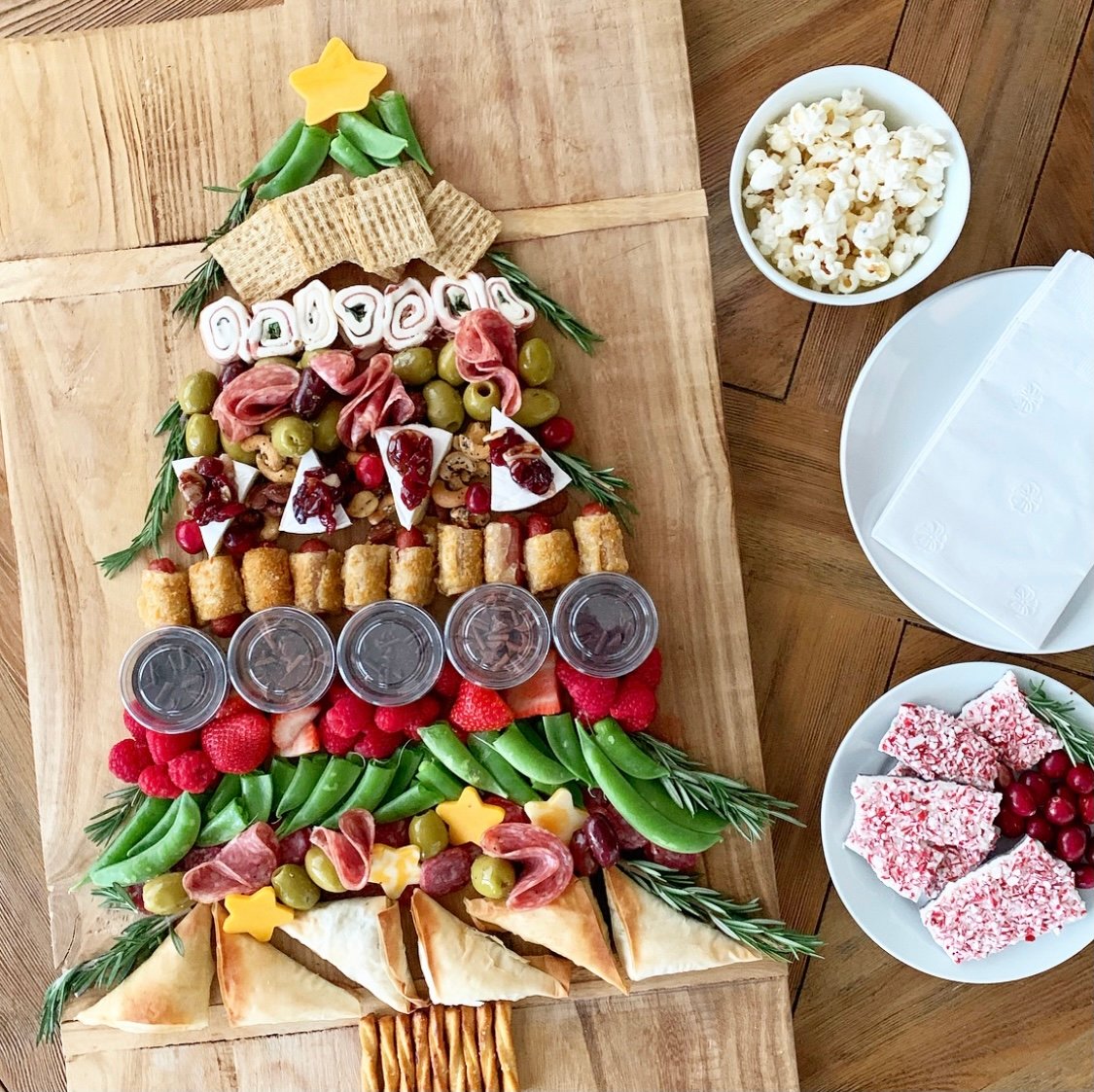 Find affordable trays and boards HERE.
Holiday Baking
One of our favortie things to do this time of year is bake!
Even these two little chefs get in on the action!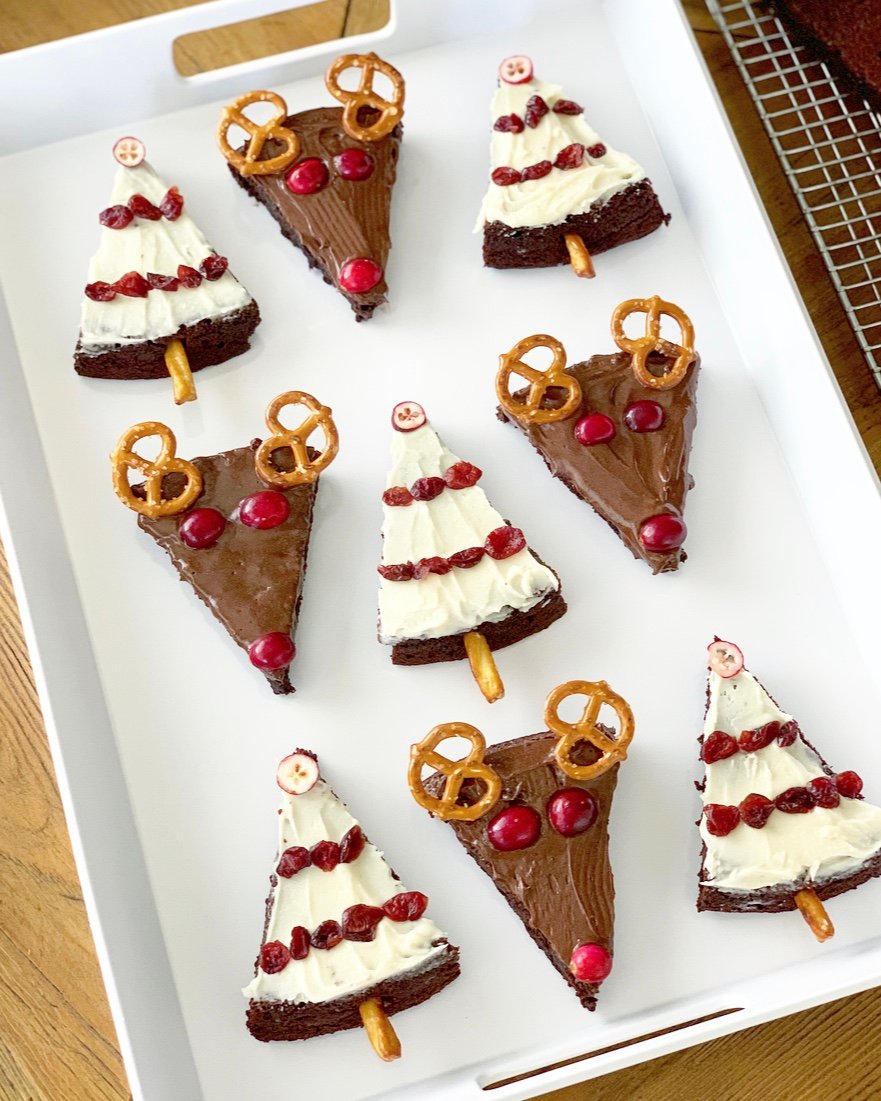 Find our reindeer brownies and Christmas tree brownies HERE.
Find these peppermint chocolate chunk cookies HERE.
And find some fun baking themed gift ideas HERE.
Christmas Favorites from Trader Joe's
I also rounded up some seasonal favorites from Trader Joe's!
Many of these goodies are gone for the season once they are out of stock, so get to your store sooner rather than later! Lots of cute stocking stuffers too!
Find them all HERE.
Don't Get your Tinsel in a Tangle
This year has been a roller coaster to say the least, so as it comes to an end and with the holidays approaching, just a reminder to breath and enjoy it!
As women and mamas, SO much of creating Christmas magic tends to fall on our shoulders, and it can be stressful. At the end of the day, our family will remember the feelings of togetherness and love….not every specific gift under the tree and the sides you served with the turkey! Celebrating the season looks a little different this year, but it makes me more thankful than ever for my family, friends and each of you! I appreciate any time you spend here SO much! I hope you soak in every moment and get to feel the magic too!