Today I am sharing a peach green tea recipe that is refreshing and perfect for summer!
I hope everyone had a wonderful Memorial Day weekend!  Sickness hit me hard Saturday…probably the sickest I have been in YEARS… but thankfully by Monday I was feeling better and ready to celebrate!
These cuties had fun sporting their red, white and blue!
I'm thankful that my sweet hubby stepped in when I was feeling under the weather!
My friend Heather had us all over for a pool party Monday.  The kids had a blast, and I always love spending time with my girlfriends!  It felt like the official start to summer!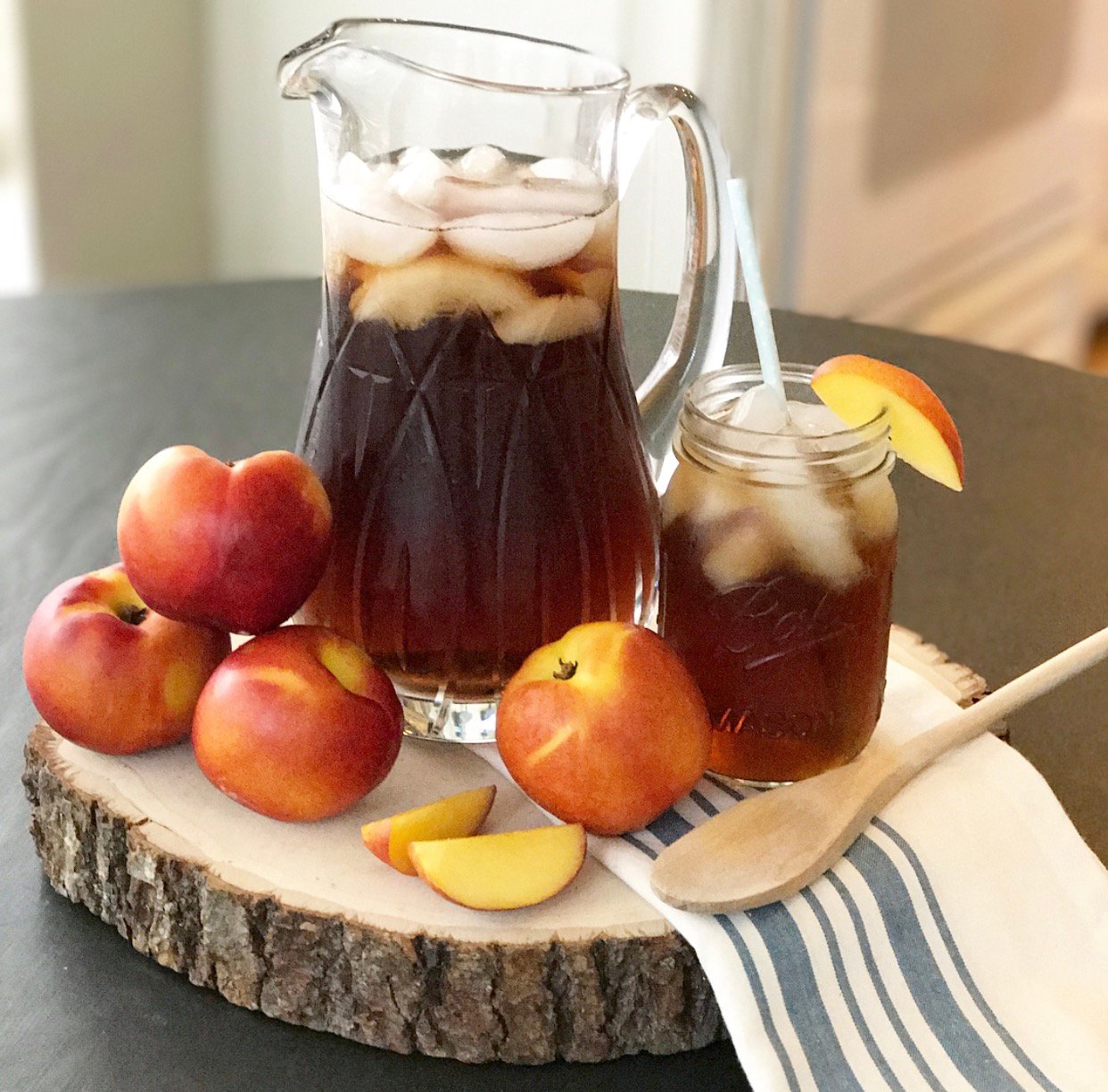 What is more summer (or Southern for that matter!) than iced tea?  This peach green tea is sweetened by stevia rather than sugar and the peaches also serve as natural sweetener.  You are free to use sugar instead, which honestly tastes better, but those calories add up quick!  Green tea is loaded with antioxidants and other great health benefits, so basically this is a guilt-free drink, perfect for porch sippin' on hot summer days!
Ingredients:
4 green tea bagss
2 1/2 quarts of water
4 peaches, peeled and sliced
1/2 cup of stevia or sugar
Directions:
Bring water to a boil and add in all 4 tea bags.
Let steep for five minutes.
Remove bags and place tea in the fridge to cool off
Puree peaches in a food processor.
Pour puree through a strainer to make sure there are no large pieces left.  Nobody wants to chew their drink!
Add strained peaches and stevia to your tea and stir well.
Refridgerate before serving.
Garnish with an additional peach slice (optional)
Just peachy, right?
Be sure to check out the previous drinks in the Summer Sips series: