October is my favorite month of the year, and this one did not disappoint!  Time for a recap…
Favorite Show:  This is Us…so glad to have my weekly feels with the Pearsons.  Can't wait to see where this season will go!  If you are not watching this, binge watch the first season and hop on board for Season 2!  Tuesdays on NBC 8:00 CST
And my hubby and I always watch The Walking Dead together.  Not typically my type of show, but this many seasons in, I am committed to seeing it through! It has me on the edge of my seat every time!
Sundays on AMC 8:00 CST
Favorite Book:  Well, these little costumes happened this month….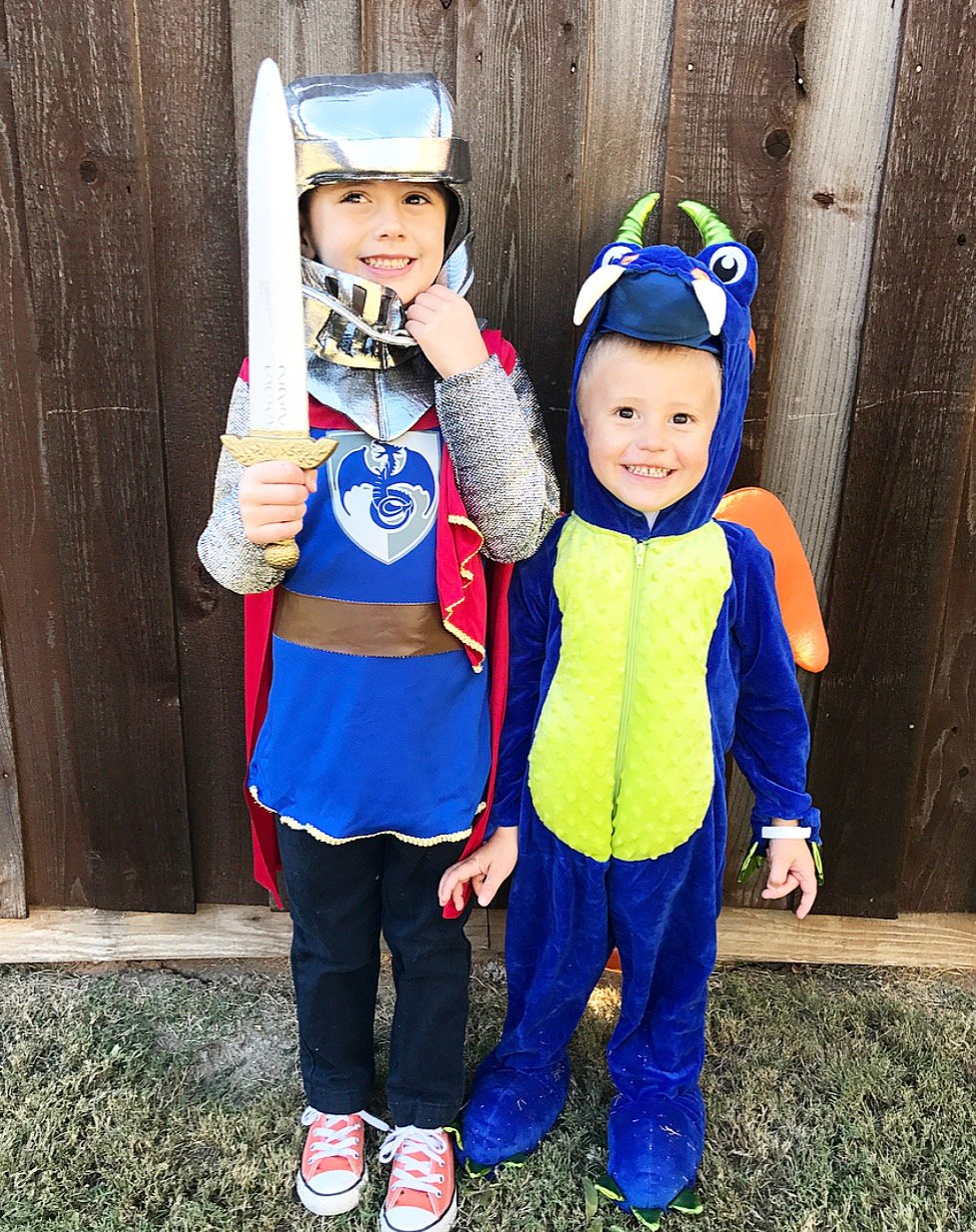 So these books also happened…a lot!
When I ordered my son's knight costume on Amazon it recommended these two books (marketing geniuses over there!), and we have loved reading them this month!  You can find Dragons Love Tacos here and The Knight and the Dragon here. 
I feel sure your littles will love them too!
Favorite Family Moments:   
I LOVE our town's pumpkin patch…pumpkins, hayrides, mazes, cartoon cutouts, farm animals…the works! It is only open for the month of October, and we visited twice this year.  Once on our own and once with friends.  SO fun!
Logan said, "Look Mom!  Will pooped a pumpkin!!
Always some poop talk going on at our house…#boymom  Little stinker!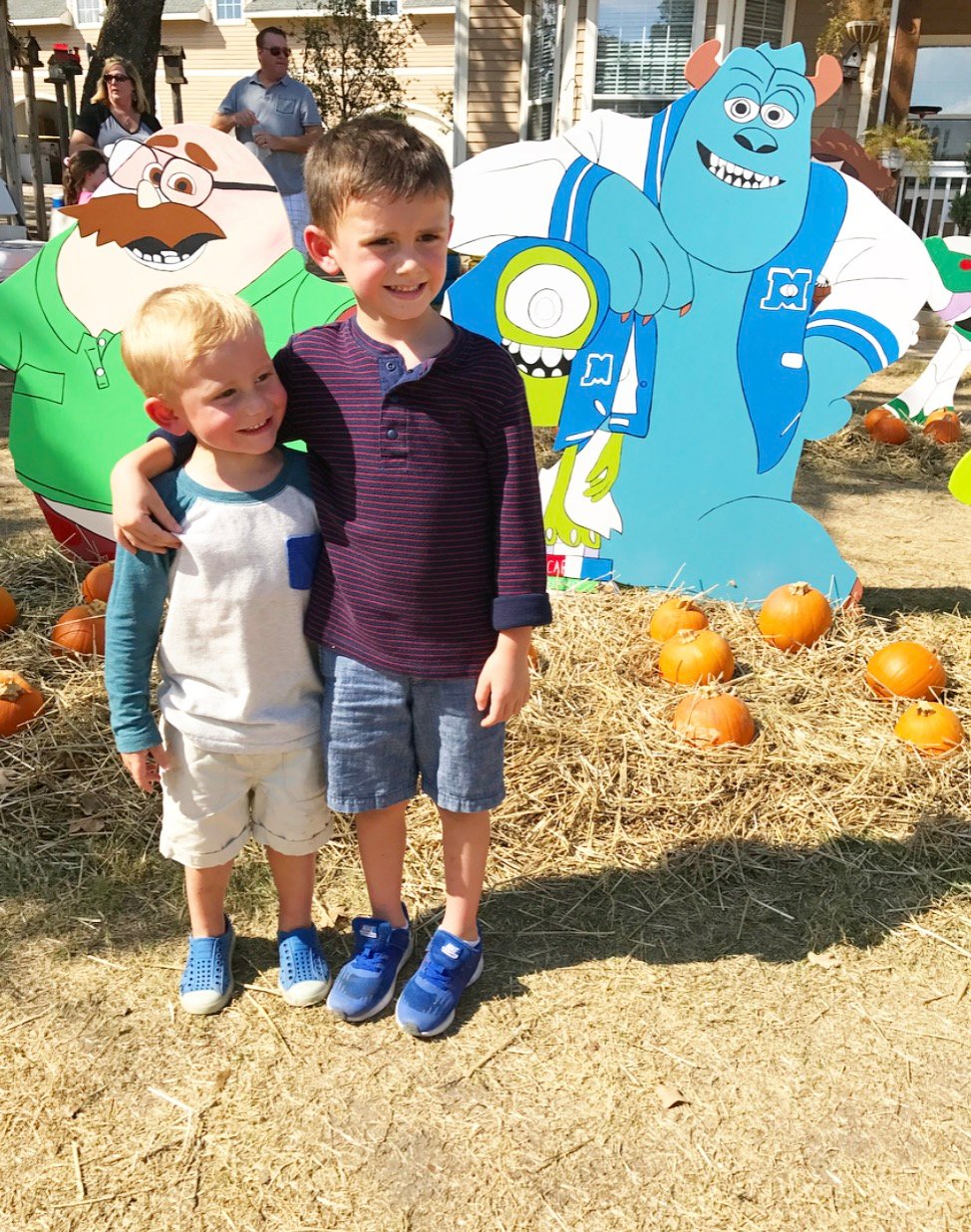 Love these two!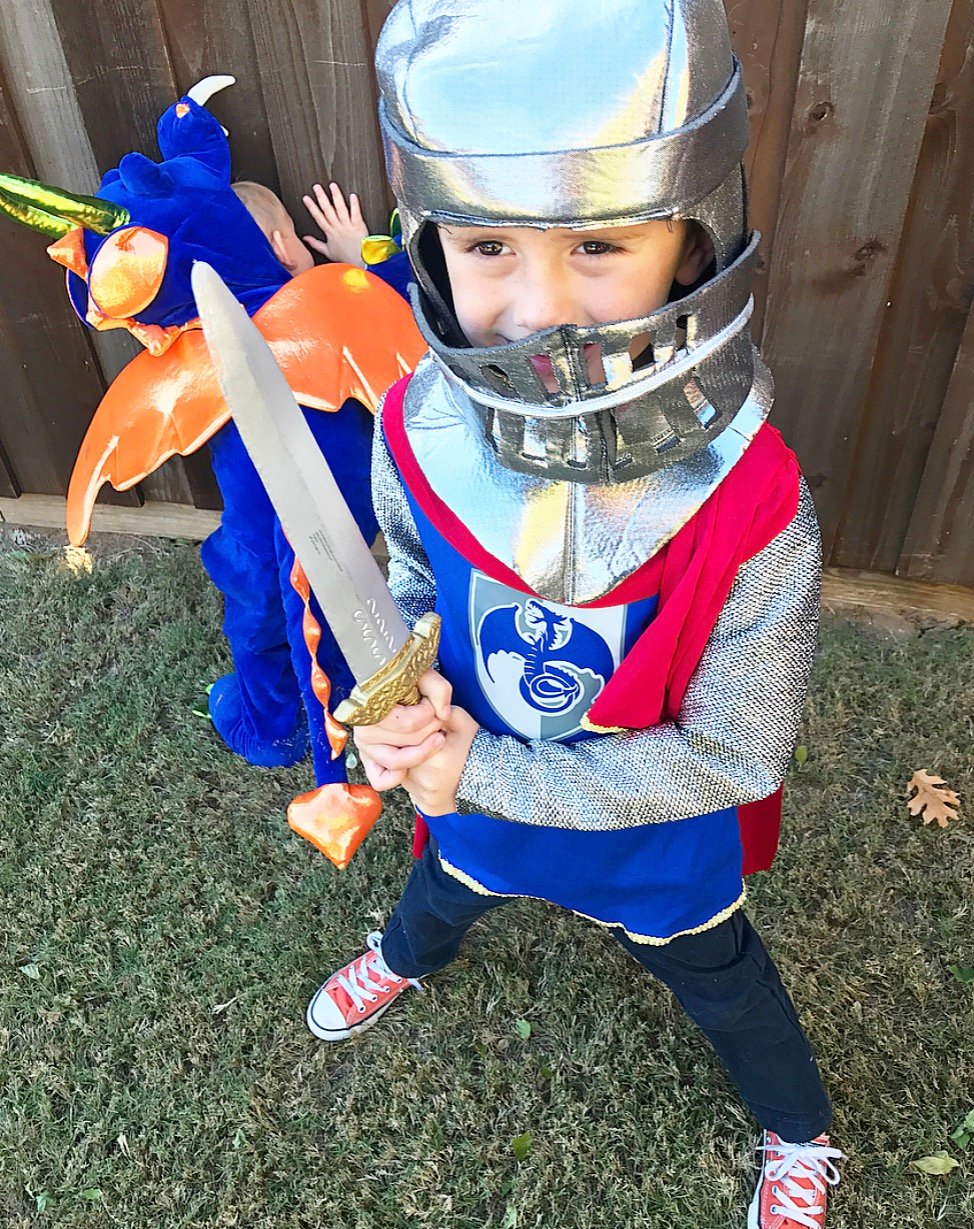 My knight in shining armor….
and my mischievious little dragon hit up a friend's Halloween party, school parties, and 2 trunk or treats!
Alllll the candy!
For trick or treating we went with a Star Wars theme!  Hans Solo, Chewbacca, Princess Leia….and a dad wearing a Star Wars t-shirt!  lol…costumes are not his thing!  I was going to rock the Princess Leia bikini, but I feel sure my neighbors would have handed me a mirror instead of candy!  Onesies for the win!  It was actually super warm and comfy!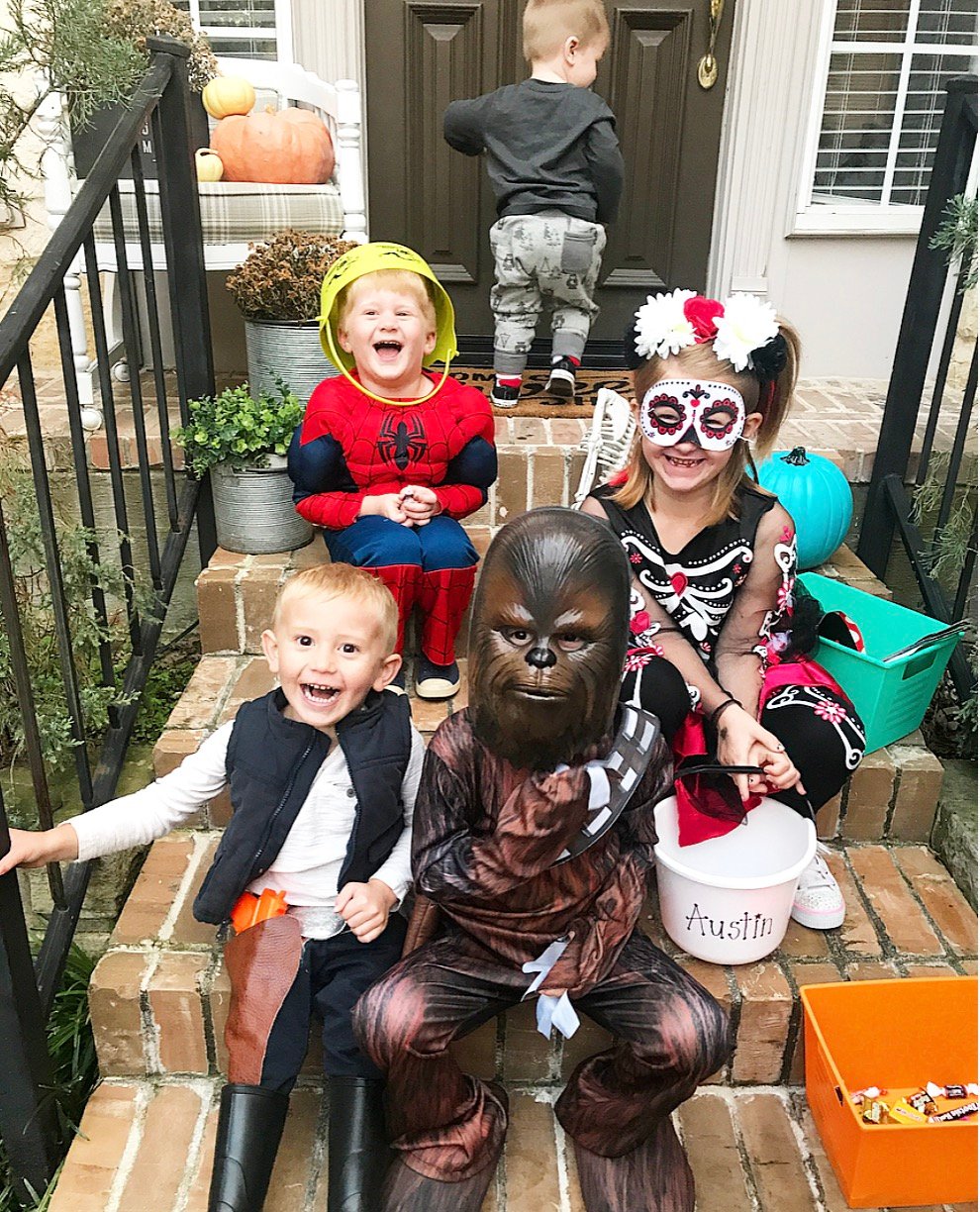 The kids had a blast!
Favorite Recipe:  These stuffed bell pepper jack-o-lanterns were just so easy, festive and fun! You can find them here.
Favorite Meal:  This pumpkin chili recipe was new to us this month, and I am sad I had not added pumpkin to our chili before now!  So perfect for this time of year!
Find our recipe here.
Reader's Favorite Blog Post:  My Halloween décor post was the favorite post this month!  You can read it here.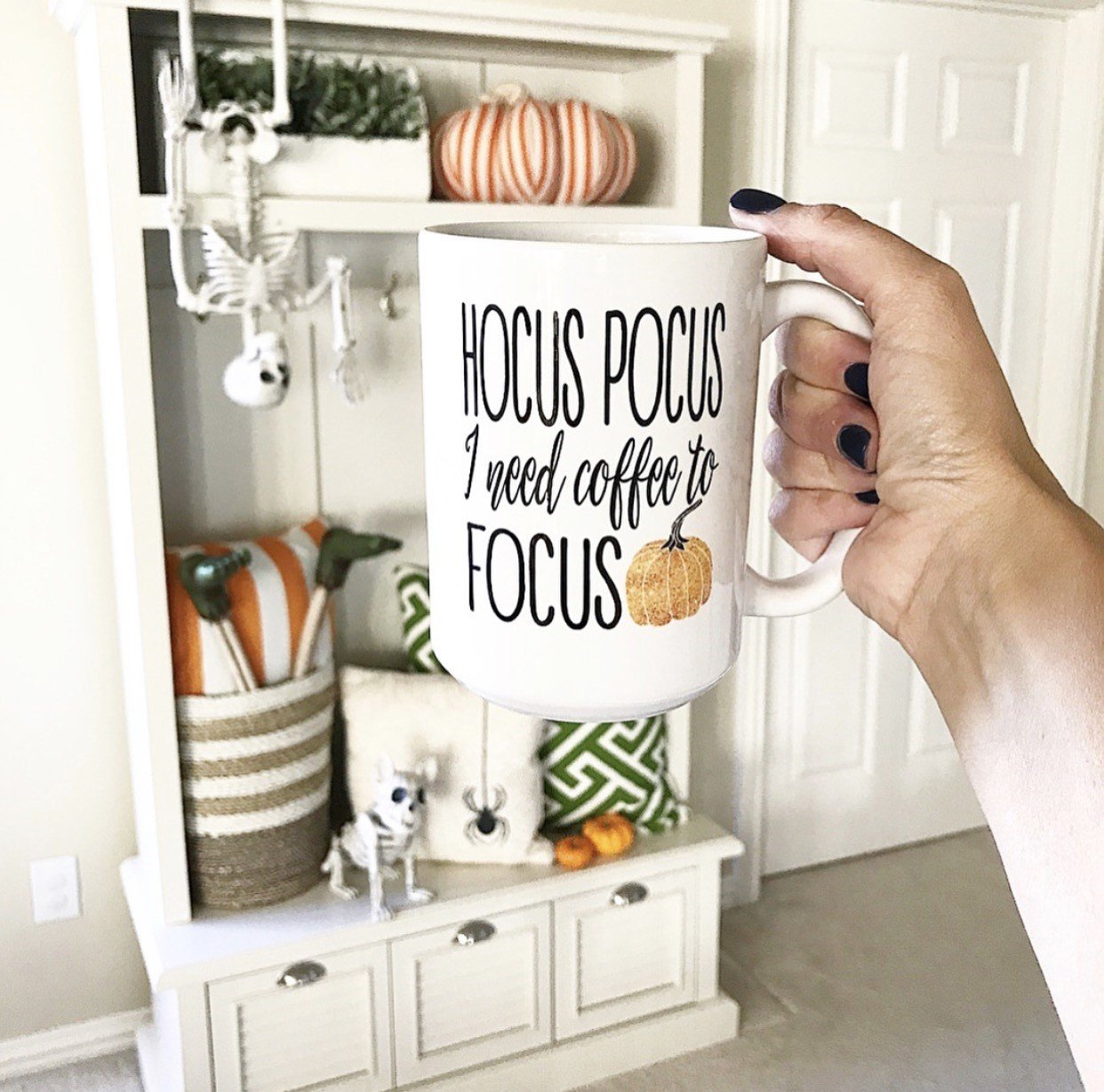 My Favorite Blog Post:  I shared a little humor, motivation and reflection with this post!
Favorite Home Project:  We finally made some progress on our master bedroom!  I share it here.
Favorite Home Buy:  I stocked up on some great, affordable pillows and throws (like the one above) that I shared with a little pillow talk here.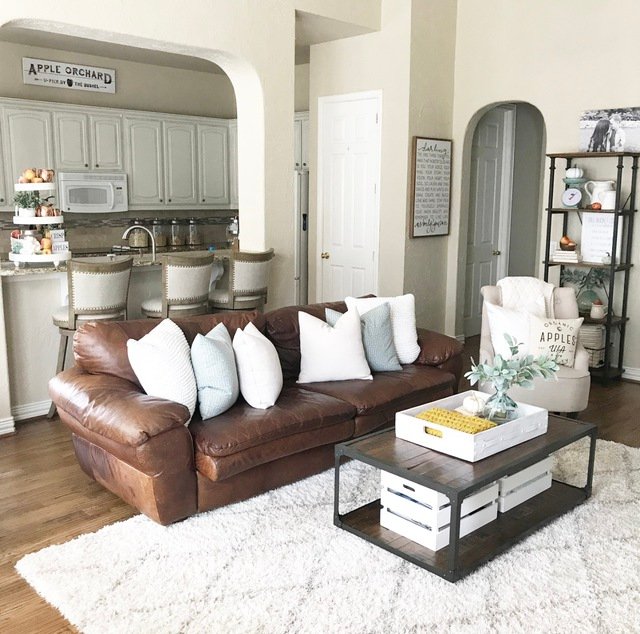 Favorite Closet purchase:  Even though the temps in Texas have been all over the place, I have mainly been adding some winter pieces to my wardrobe.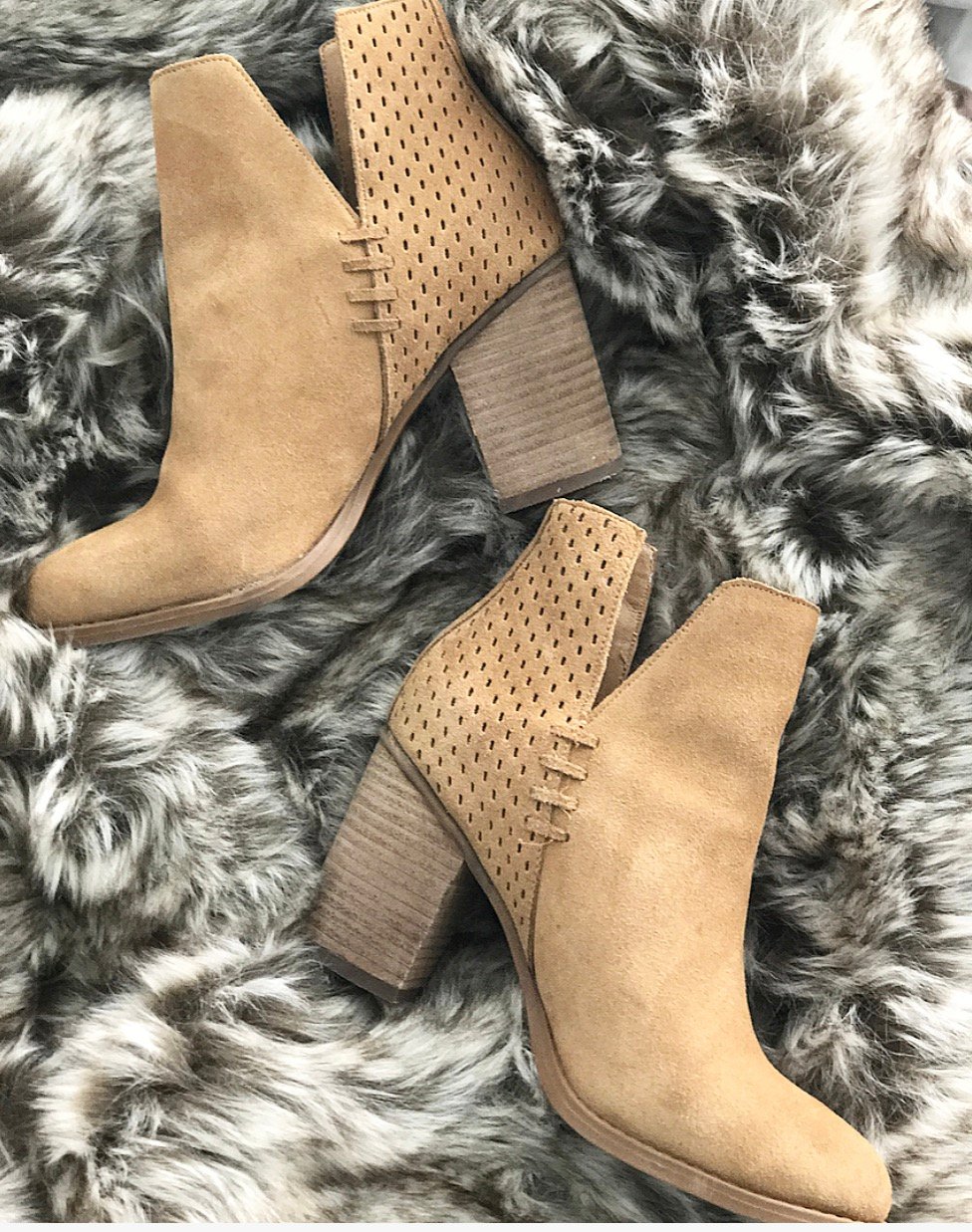 These booties are SO comfortable!  I have worn them on repeat this month….even with broken toes! They are on sale here.
What I'm Looking Forward to in November: 
Yup, eating allllll the food!
My hubby and I are also headed back to New York City with friends this month, and I can hardly wait!
THANK YOU for stopping by!  It means so much, and sharing with you is ALWAYS one of my favorites!