Today I'm sharing a little drink that is just PERFECT for summer:  Trader Joe's Watermelon Cucumber Cooler!
If you follow me on Instagram, you know that every Tuesday I share a Trader Joe's recipe using Trader Joe's ingredients.
A few weeks ago they were sampling this when we went into Trader Joe's.  My first thought was…vodka!  Don't judge me!  Lol!
But really, it is so refreshing!  I thought it would make the perfect mixer for a summer cocktail.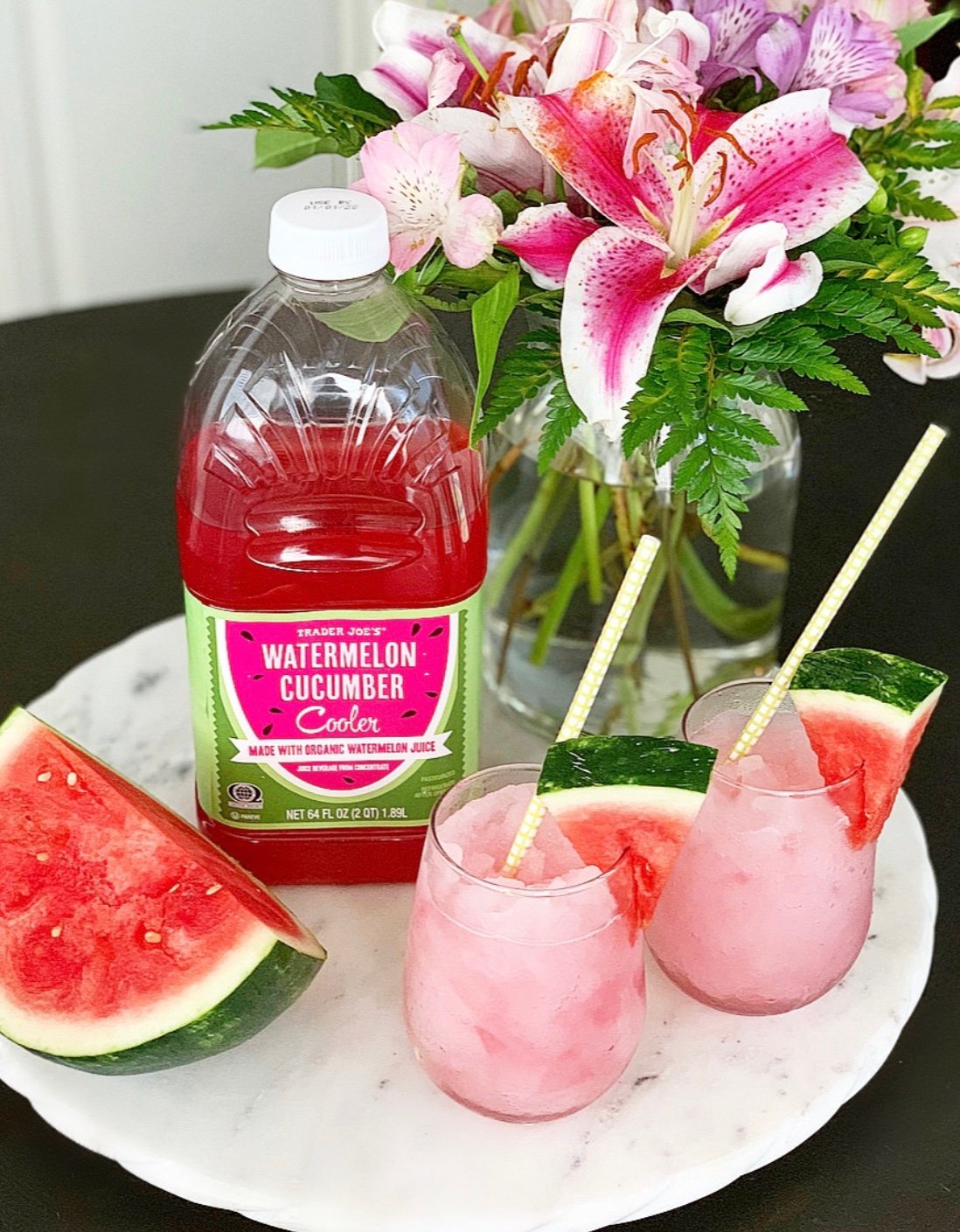 Ingredients:
Trader Joe's watermelon cucumber cooler
Ice
Vodka (optional)
Fresh watermelon or cucumber to garnish (optional, but pretty!)
Directions:
For these two stemless wine glasses I used 2 1/2 cups of ice to every one cup of the juice.  To make these two I used roughy 5 cups of ice and 2 cups of juice.  I blended them to the desired slushiness in a blender and garnished them with fresh watermelon.  I would recommend adding 2-3 shots of vodka if you want to make these alcoholic!
As a cocktail, these would be great with just the vodka and watermelon cucumber cooler over ice as well!
My boys loved these (sans vodka, of course!) and I think they will be a hit on hot summer days by the pool!
Last year's favorite summer sip:
Not sure if this watermelon cucumber cooler cocktail will be my favorite of the summer..there is still more research to do!  Haha!  But this drink we named "Summer in a Cup" was definitely last year's!
If you are looking for a refreshing summer cocktail, give this one a try!
You can find the recipe here. 
More Trader Joe's Recipes:
For more Trader Joe's recipes, be sure to check out these posts:
 Five Cookie Butter recipes here.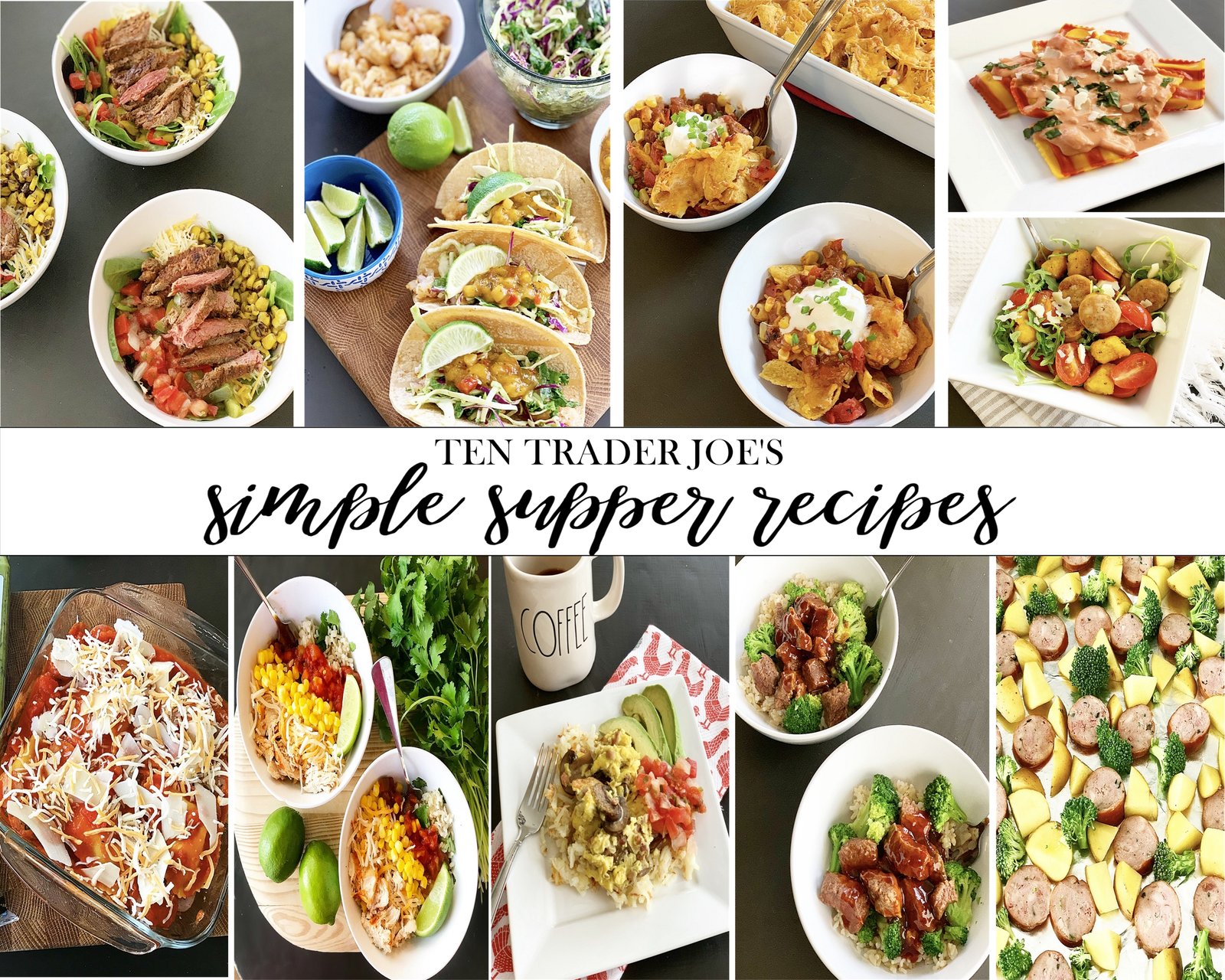 Ten Trader Joe's Simple Suppers
Easy, delicious and all made with Trader Joe's ingredients!