I'm excited to share this Trader Joe's simple corn dip!
I love chips and dip!  In fact, I wish there was a restaurant that served only that….dips and drinks!  I always fill up on the chips before a meal anyway!  Wouldn't that be amazing and your GO TO happy hour spot?!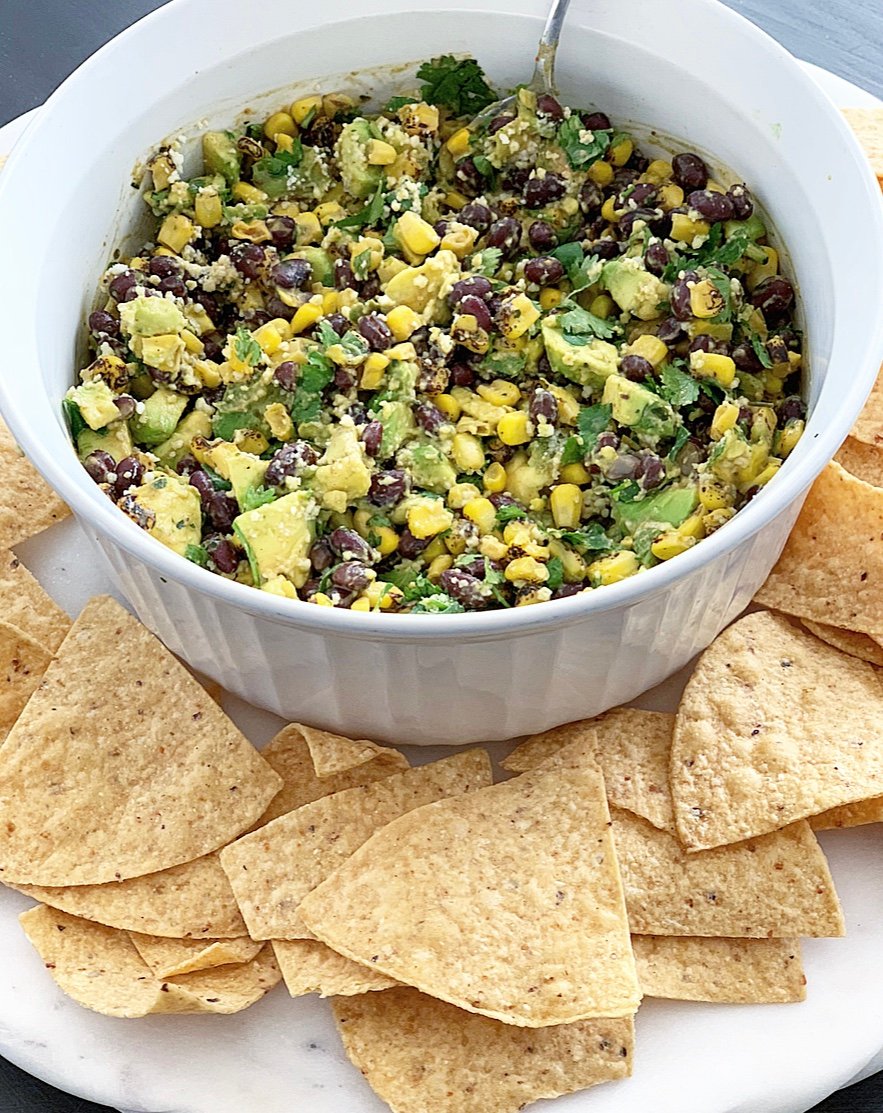 Until such a restaurant exits, we'll just make this at home!
This dip is just three simple Trader Joe's ingredients (although there are some suggestions below to tweak it to your liking!) and makes a perfect dip, side dish or topping for tacos or nachos!  This is one of those simple dishes you can throw together to take to a party or if someone pops by unexpected!
Ingredients:
Trader Joe's Mexican Style Roasted Corn with Cotija Cheese- find this in the frozen food section!
1 can of  Black beans
1 ripe avocado sliced
Salt and pepper to taste
Other variations:  You can add tomatoes, red, yellow or orange bell peppers, onions, lime juice, garlic….whatever your crew likes!
Directions:
Make corn in the microwave per the package instructions in a large microwave safe bowl.
Rinse beans and add beans and sliced avocado to the bowl.
Salt and pepper to taste.
Delicious and simple dip, side dish or taco topping you can whip up in minutes!
And if you love Trader Joe's as much as I do….
I share a recipe using Trader Joe's ingredients every Tuesday on my instagram account.
Follow me here.
Also try….
Ten Trader Joe's Simple Suppers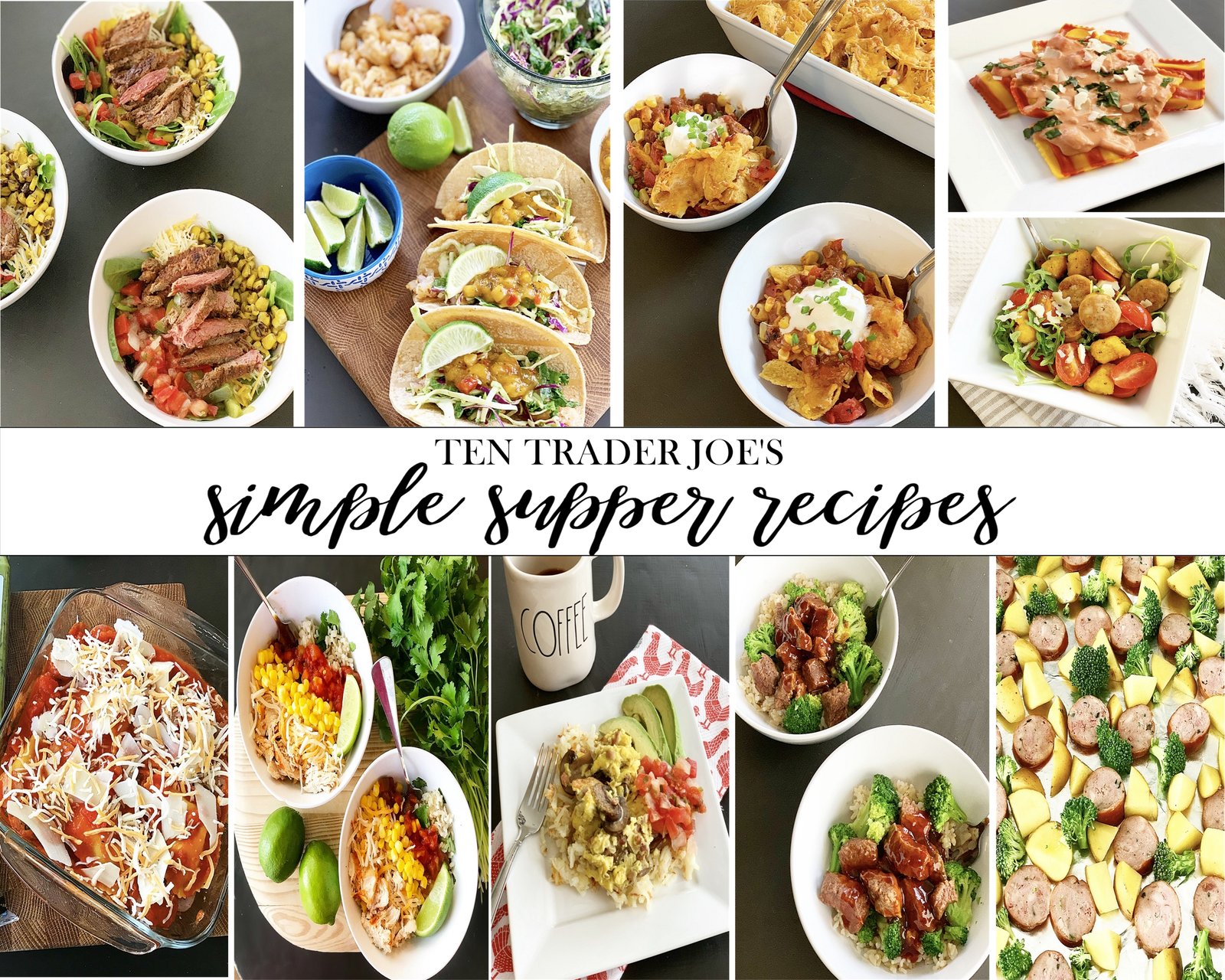 Find this post here. 
Five recipes using Trader Joe's Cookie Butter
Find this post here.