Can you believe we are more than halfway through January?!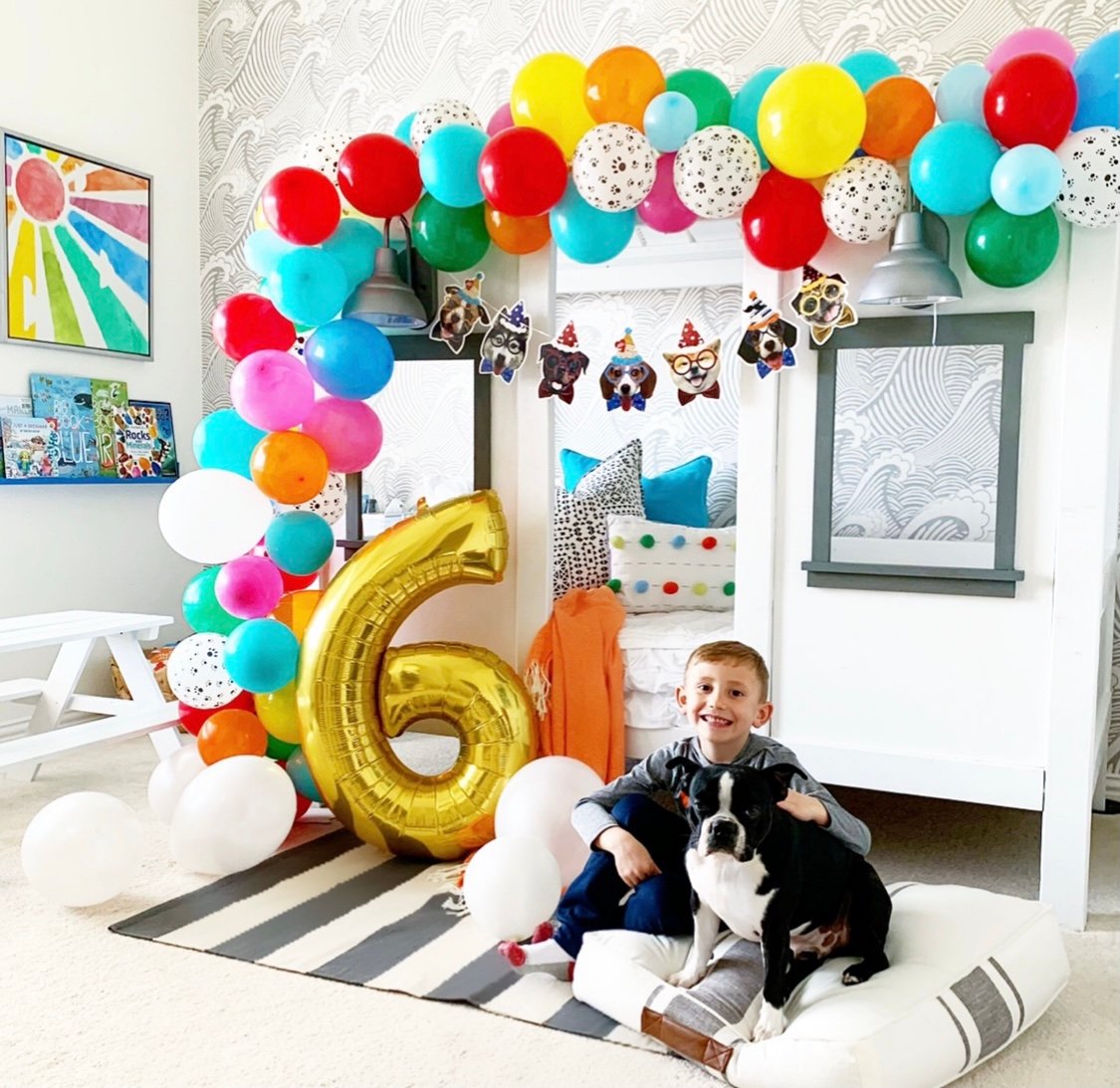 I hope 2021 has been off to a great start for you and your family! Meet Lincoln, the newest member of our Crisp Crew! He's a 29 lb. Boston Terrier and we are are smitten!! We also celebrated Will turning SIX last week!! He loves rocks, sticks, and puppies, is our family's hype man, a constant source of laughter and I'm SO thankful he's ours! Happy birthday Will!
Now on to a little recap of what I've shared lately!
12 Printable Valentine Cards for Kids
I shared 12 FREE printable downloads if your kids are doing a Valentine exchange at school this year! Some favorites from last year, and several new ones too!
Find them all HERE.
Scratch Off Valentine's Poster
My girlfriend Mikel created this Valentine poster HERE that I can't wait to start with my boys Feb. 1st!
It has 14 circles to write in 14 things you love about them. Place a scratch off sticker on top (find them HERE – you may want to go in with a few friends since you have to order so many!) and then let them scratch off one sticker each day leading up to Valentine's day! Such a CUTE idea! I printed one for each boy and Adam too!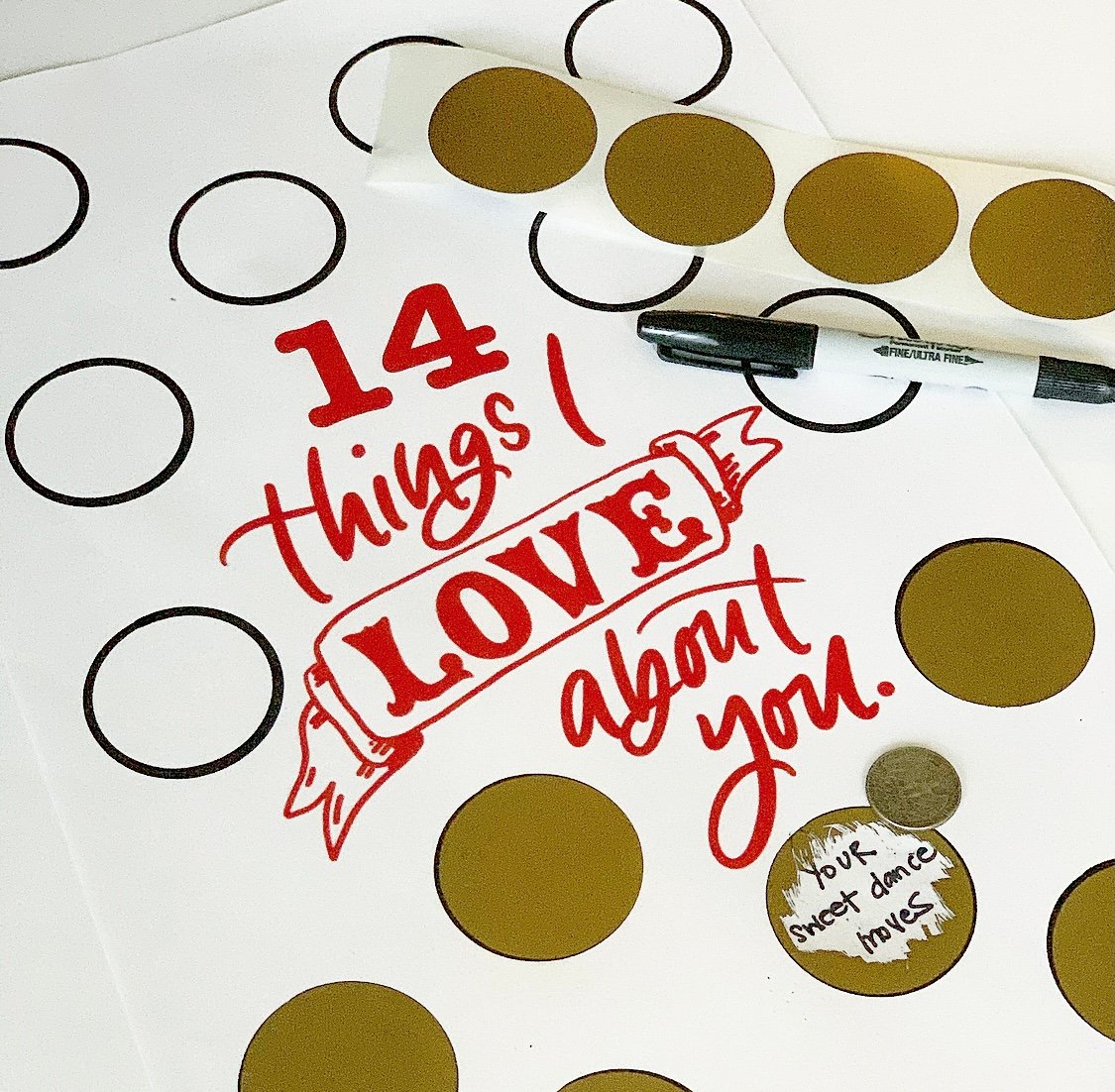 Find the free printable HERE.
It is an unusual size, so it may be easiest to send it to Office Depot, Costco, or a local print shop to print! I recommend printing on heavy cardstock! Printing should only cost a couple of dollars!
Air Fryer Chicken Parmesan
This was an easy weeknight meal in the air fryer that we even made gluten free!
Find the recipe HERE.
Find my air fryer on sale HERE.
Target Home Decor
I'm always sad to put all the Christmas decor away, but a clean slate is also nice! If you are looking for a few fun things to freshen up your home now that the glitter is gone, Target has some great pieces!!
Click on any of the images below to be taken to their site:
or find all of these items HERE.
Click on any of the images below to be taken to their site:
or find all of these items HERE.
Valentine's Breakfast Board
A Valentine's breakfast board might be a fun idea since Valentine's falls on a weekend this year!
Find the video of me creating this one HERE.
Find the heart waffle maker HERE or HERE.
Find the tray I used HERE.
Galentine's Day
I also rounded up some fun Galentine's Day gift ideas and created a few printables for you to show love to your girlfriends! I think we could all use it this year!
Find these fun Schitt's Creek tags HERE.
Besties custom print// Unicorn bath bomb// Fuzzy heart socks// Besticorn mug// Valentine champagne flutes// Gold cheese knives// Agate Coaster// Heart Slippers// Friends Wine glass// Personalized cosmetic bag// Bestie print
Click on the description above or any of the images below to find these sweet gift ideas for your girls! Or treat yourself…no judgement here! Haha!
Galentine Gift Ideas Under $30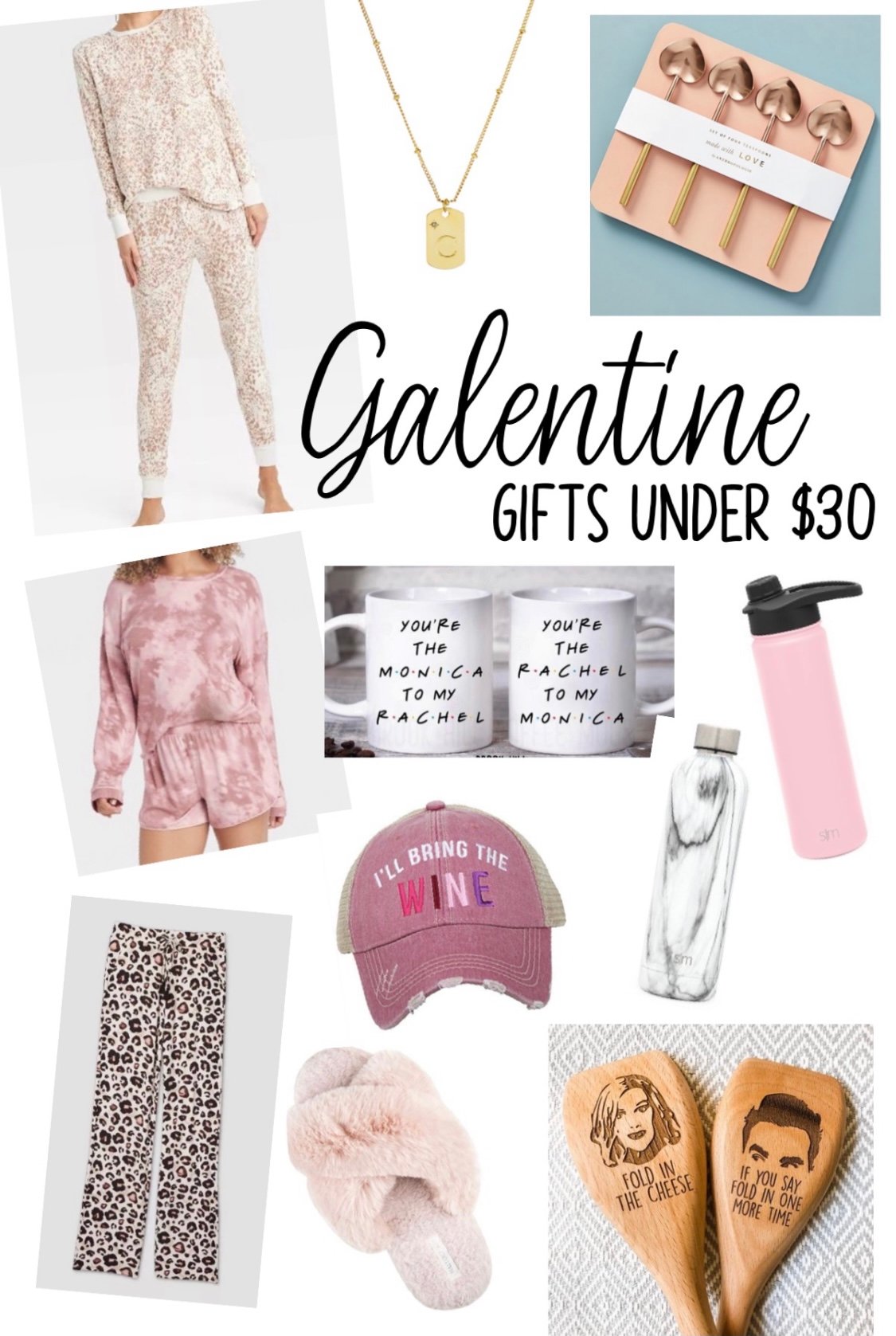 Leopard pj set// Initial necklace// Heart spoons// Tie dye PJ set// Friends mugs// I'll Bring the Wine hat// Pink Water bottle// Marble Water bottle// Leopard pj pants// Slippers// Schitt's Creek Untensils
And a few more under $30!
Trader Joe's Turkey Bolognese Stuffed Bell Peppers
Trader Joe's Tuesdays are back on my Instagram account and this was our TJ dinner the other night!
Find the simple recipe HERE.
Hoping you were more impressed with this post than Lincoln….haha!
Wishing you the best week possible! Thank you for being here!