"A sweet friendship refreshes the soul." Proverbs 27:9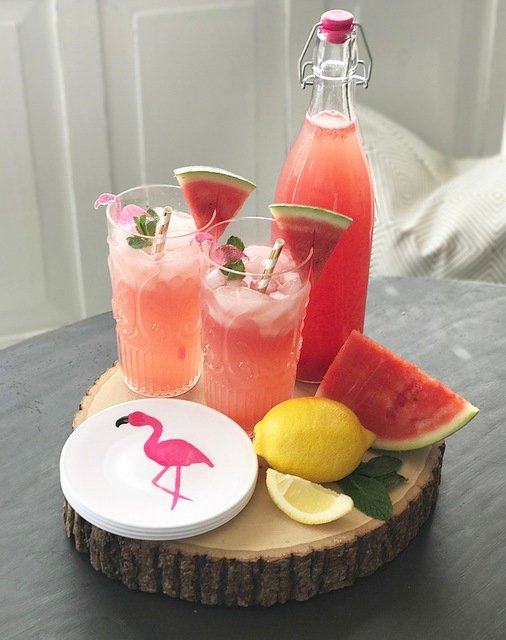 The other night a girlfriend that I don't get to see often enough came over for dinner.  We had fun catching up while my boys did everything in their power to obtain her full attention…it was a little chaotic, but definitely entertaining!  As always, she never seemed annoyed.  We giggled with(at) them and caught up on all the stories that have made this such a fun summer.  As she left I thought how God puts certain people in our lives that just make us feel refreshed, like the best versions of ourselves when we are around them!
I am so thankful for those friends and definitely strive to be one!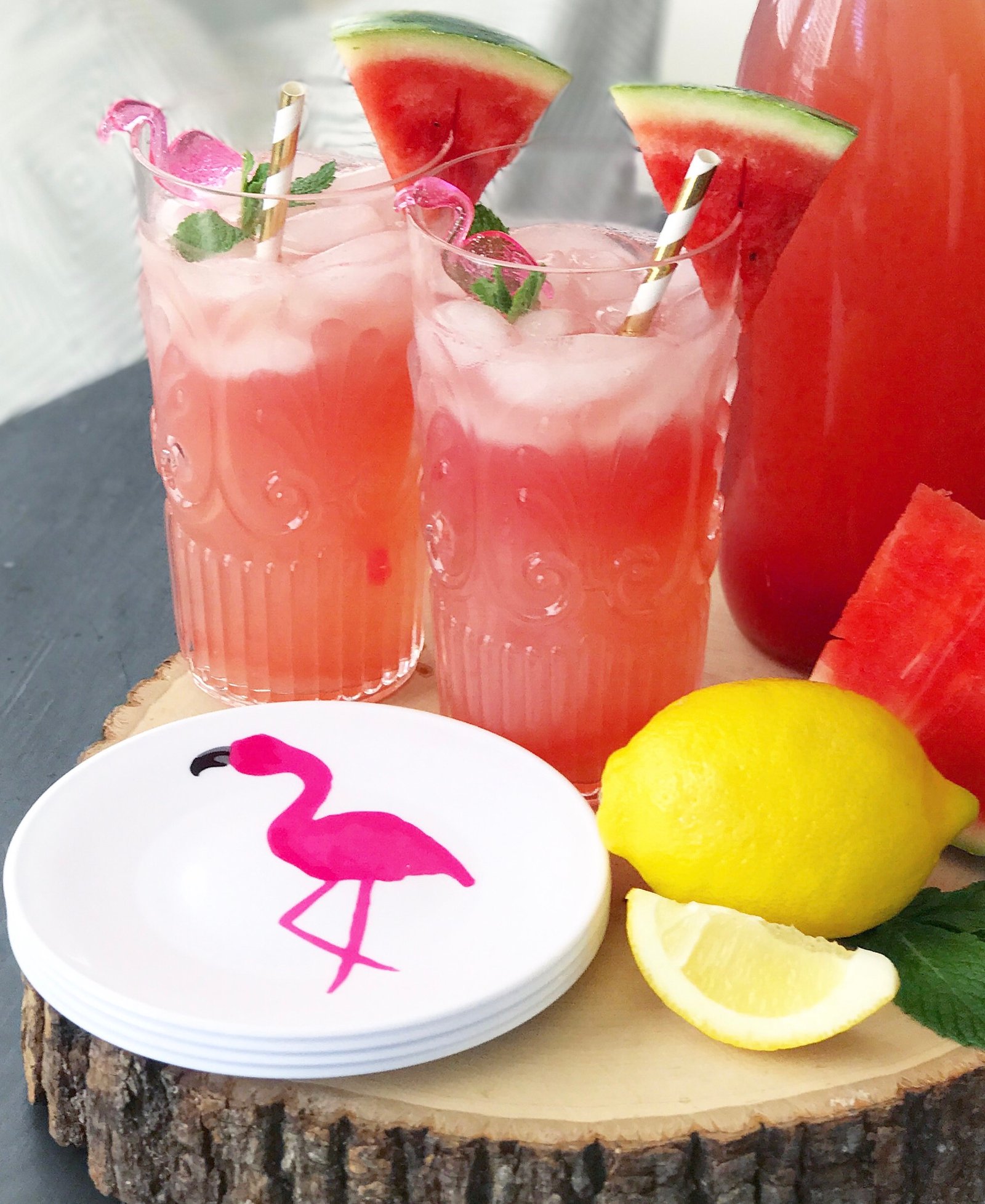 We also sipped on these refreshing drinks, watermelon mint lemonade!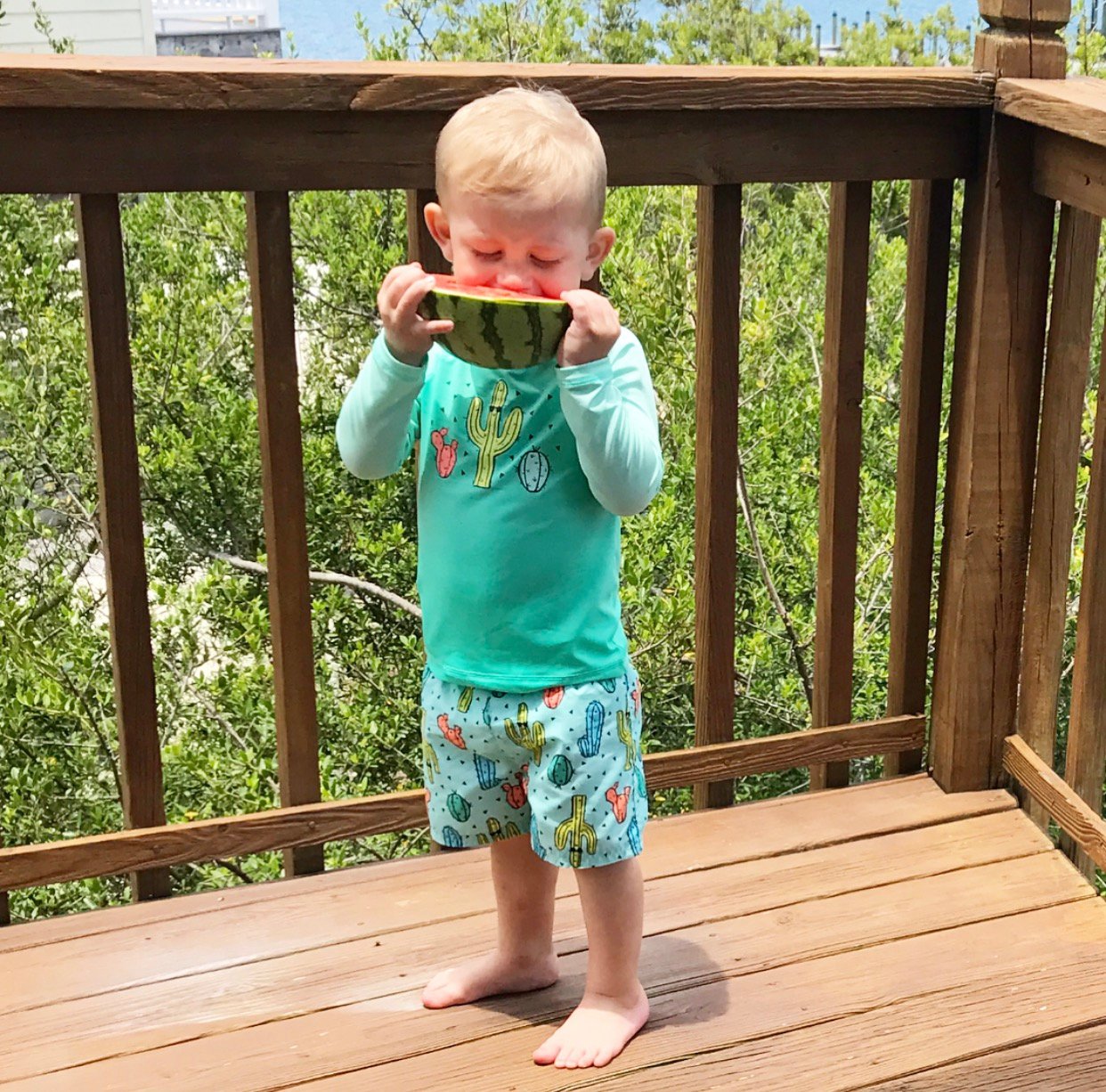 Watermelon is a favorite at our house, so these drinks were a hit, especially with my youngest!
Ingredients:
4 cups  of seedless watermelon chunks
1/2 cup of diced fresh mint leaves
Lemonade- I used the 59 oz. bottle of Simply Lemonade (our favorite!)  You are also welcome to squeeze your own lemonade with lemons, sugar and water, but sometimes (usually) mama does not have time for that!
Fresh mint leaves to garnish
Directions:
Put your watermelon in a food processor and blend.  Press blended watermelon through a sieve and throw out the pulp.  Add the 1/2 cup of mint leaves to the watermelon juice.  Put in the microwave on high for 5 minutes.  Strain out mint leaves and let the watermelon/mint mixture cool.  Add it to your lemonade in a pitcher, chill and serve.  Garnish with mint (optional)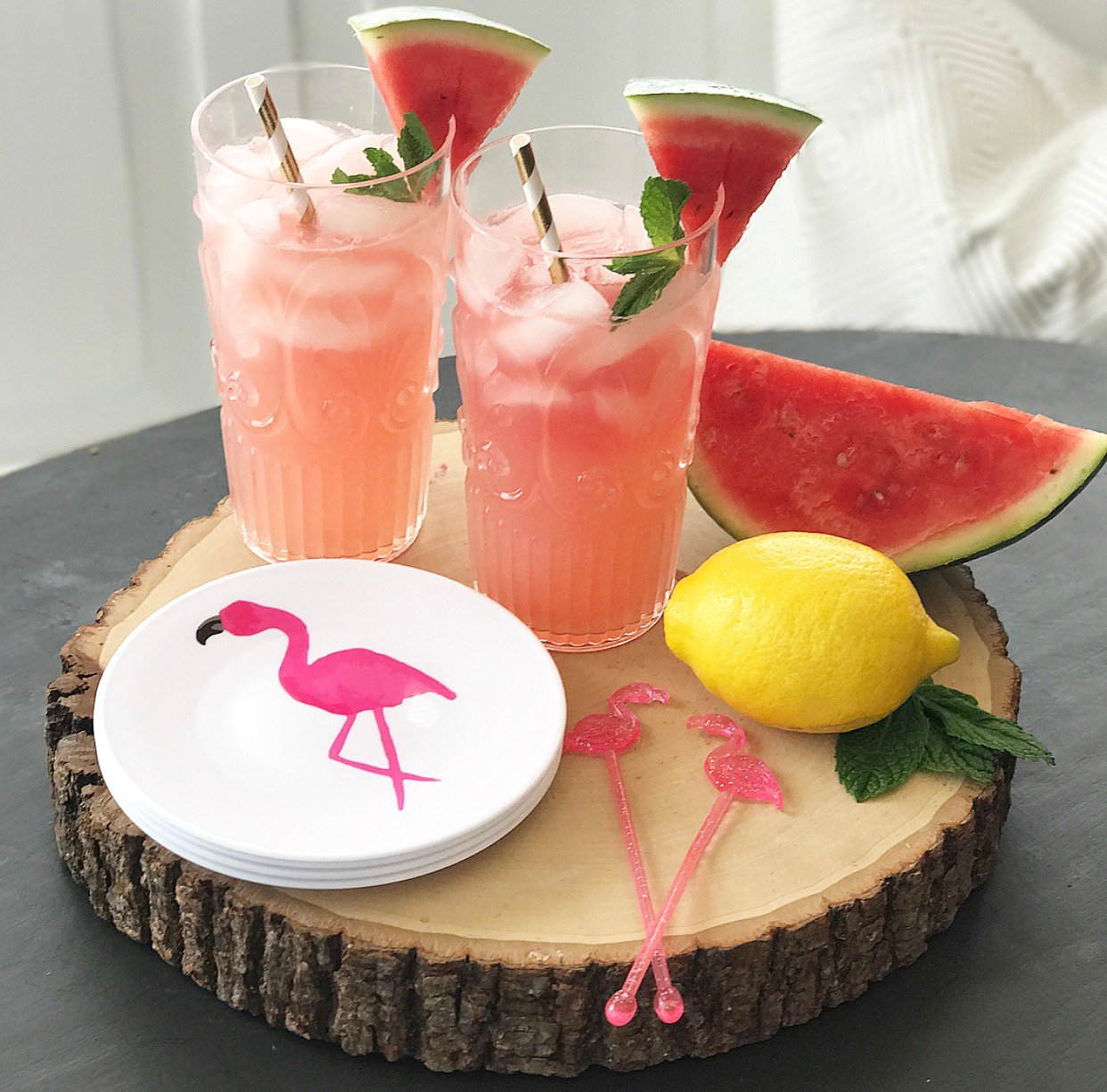 Cheers to sweet friendships and sweet summertime!
Be sure to check out past Summer Sips: