Looking for some new apple recipes this fall?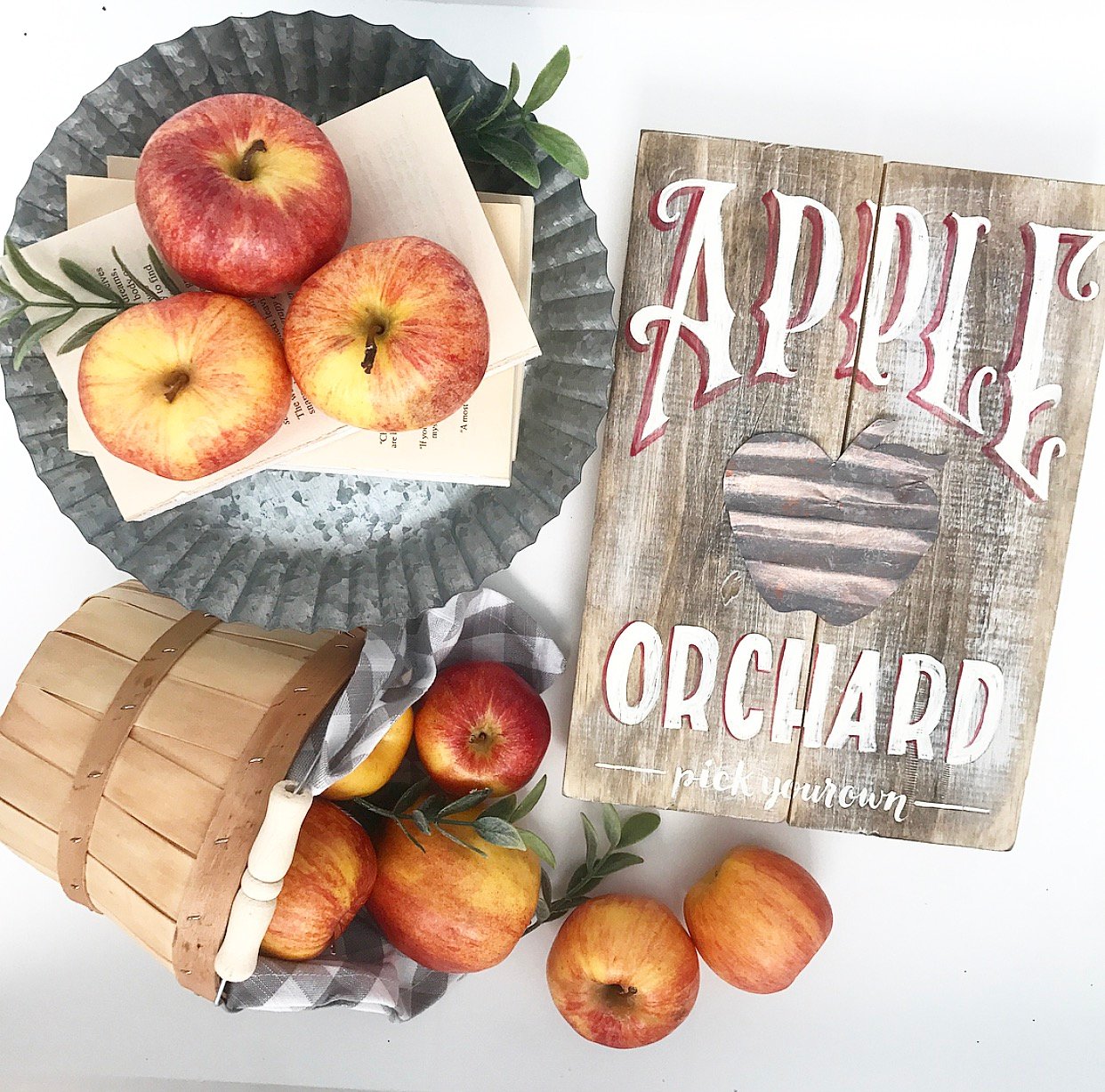 I've rounded up 6 simple apple recipes from my blog that are sure to please!
Heath Apple Dip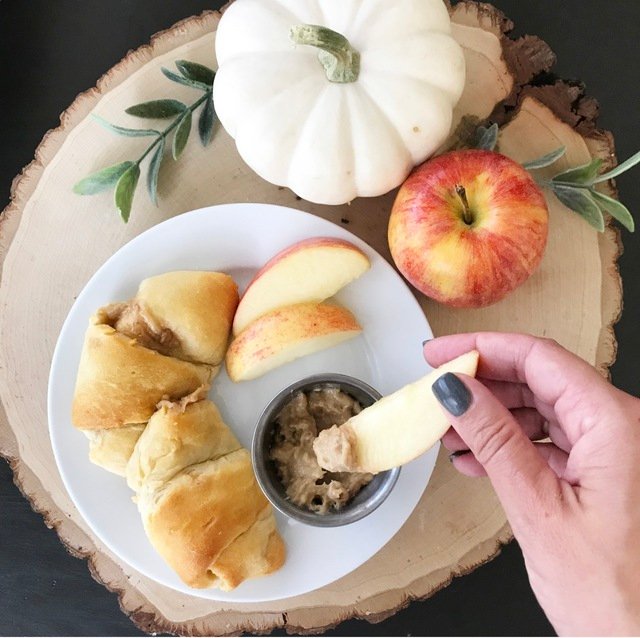 This apple dip with Heath chips is a sweet snack everyone will love!  It takes just minutes to make, so it is perfect for parties and would be so pretty on a tray with colorful apple slices.  I also used it in these yummy crescent rolls with a slice of apple! YUM!
Find the recipe here.
Apple Pork Chops in the Instant Pot or Slow Cooker
An easy weeknight meal is always a win in my book!  I explain how these pork chops can be made in the Instant Pot or slow cooker, flavored with apples and onion!  SO good!
Find the recipe here. 
Instant Pot Applesauce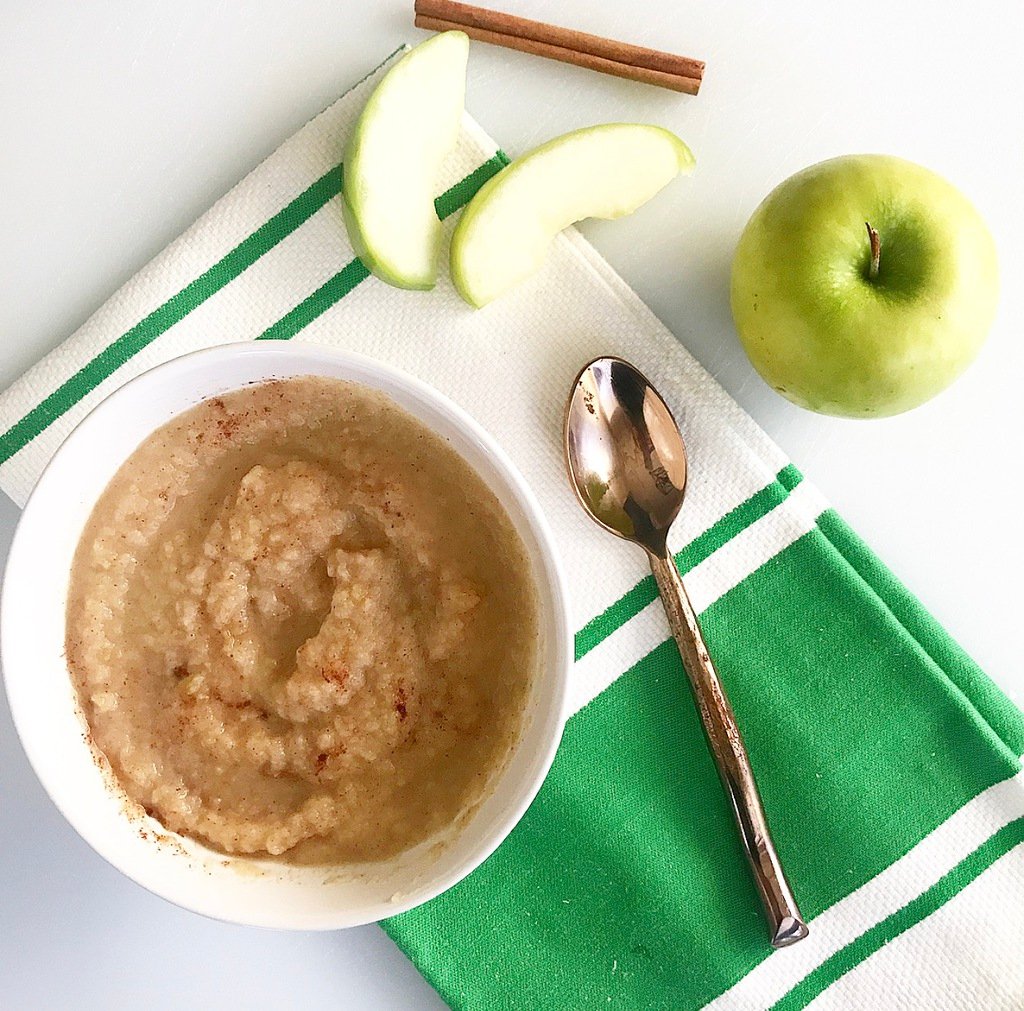 When I first got my Instant Pot I saw lots of different applesauce recipes floating around and honestly just thought, "why?"  My boys love applesauce, but it's just so much easier to buy a jar….then I made it!  I get it now!  It really is SO delicious this way and worth the effort!
You can find the recipe here. 
Apple Pie Crumbly Muffins
These muffins might be my favorite!
They have actual apple pie filling in the center and a crumbly top…fall perfection! This semi-homemade version also makes them super simple to make!
Find the recipe here. 
Dr. Pepper Pulled Pork Sliders with Apple Broccoli Slaw
This slow cooker pulled pork is one of my favorites this time of year!  We added it to a slider bun and topped it with a yummy broccoli and apple slaw.
Just the right amount of crunch, savory and the sweetness of the apples! Perfect for a weeknight dinner or when you have friends over to watch the game.
Find the recipe here.
Apple Nutella Crescent Rolls
Who doesn't love Nutella?
This simple recipe with Granny Smith apple slices, Nutella and crescent rolls is perfect for breakfast or dessert and takes minutes to make!
Find the recipe here.