With our renovation complete, it's time to work on a little bathroom closet organization!
If you missed our renovation you can see lots of befores and afters HERE.
Before
This was our linen closet, pre-renovation.  Thankfully, it got a facelift with new paint and floor tile.
Peel and Stick Wallpaper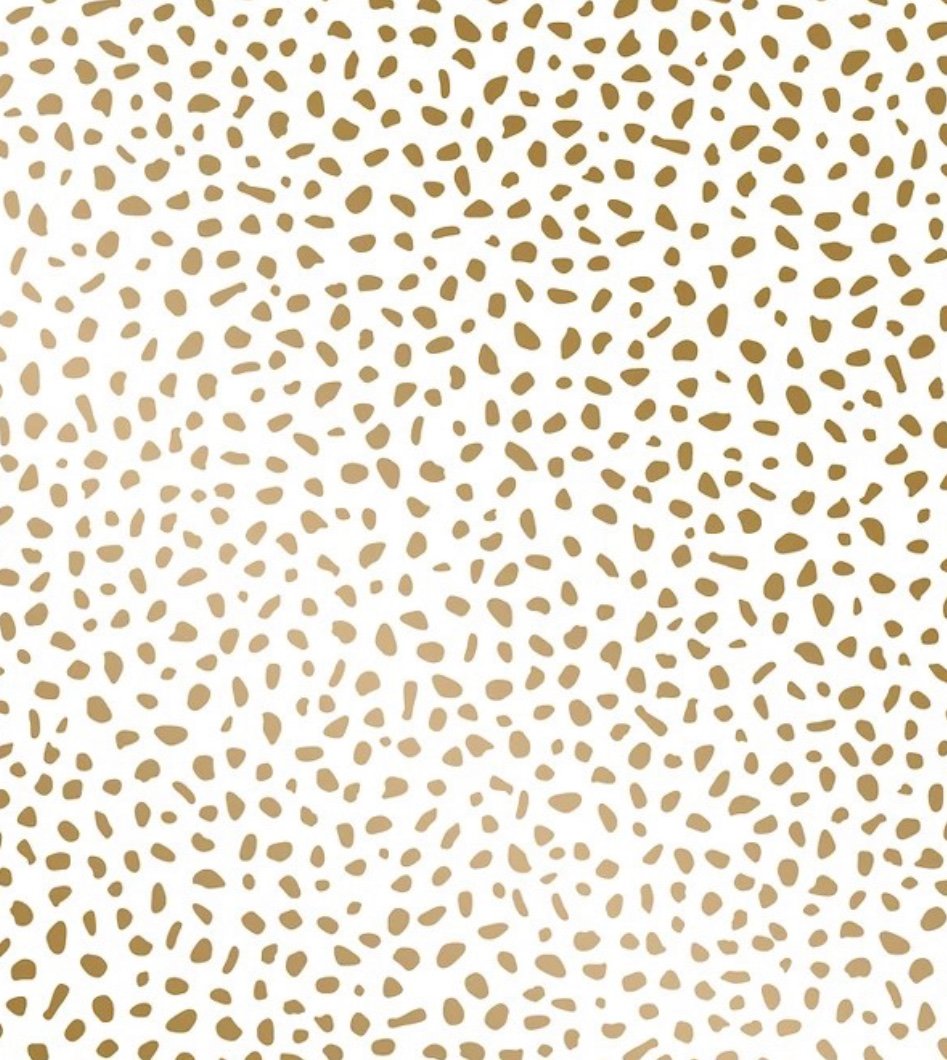 I also decided to use peel and stick wallpaper on the back wall.  If you have been here awhile you know I used Target peel and stick wallpaper in our playroom HERE, and our pantry HERE.  It's fairly easy to use, affordable and most styles are available in store so you can go look at them in person.  Just be sure to get rolls from the same batch as much as possible so that colors match exactly.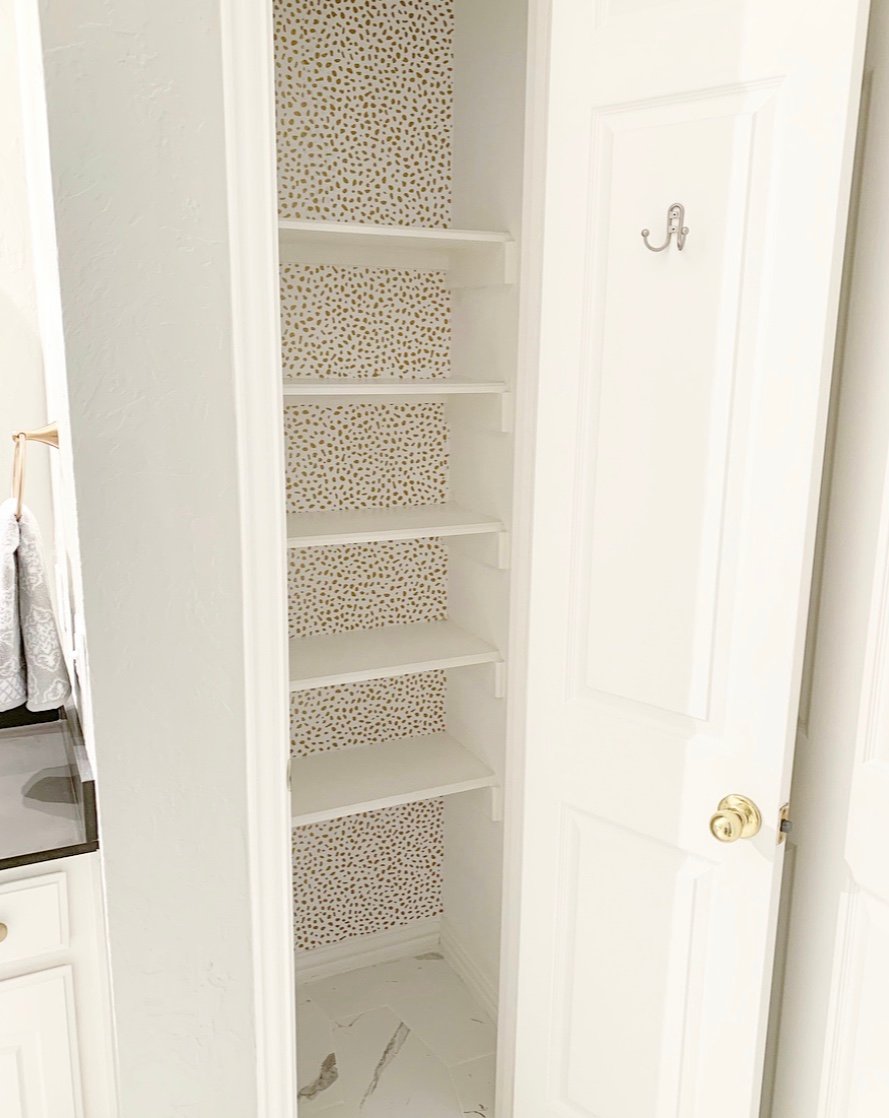 Here is the closet with the wallpaper.  I thought this pattern was so fun and the gold goes with out champagne bronze we chose for the bathroom fixtures.  I was hoping to finish the whole closet with one roll, but ended up needing two.  I found this specific wallpaper HERE and you can shop all their peel and stick wallpaper HERE.
The good news is I have plenty leftover that I may use to line my drawers….but one thing at a time!
Storage and Organization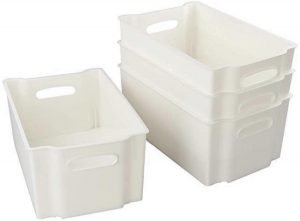 I got these sturdy white bins on Amazon for our pantry.  I have really liked them, so I ordered a few more for this closet.  You can find them HERE.
I also got this set of plastic containers and peel and stick labels from The Talented Kitchen on Amazon.  You can find it HERE.
I purchased labels from them for our pantry, and they have really held up well!  This whole set is under $25 with free shipping, and is SO helpful for giving everything a place.  You can find more of their sets on Amazon by clicking any of the images below:
    I am excited to really try to keep this closet organized!  Everything having a place makes a HUGE difference!
I am still going through my toiletries and purging those that are old or that I no longer use….it is amazing how many alllllmost empty Bath and Body Works lotions one person can acquire!  Haha!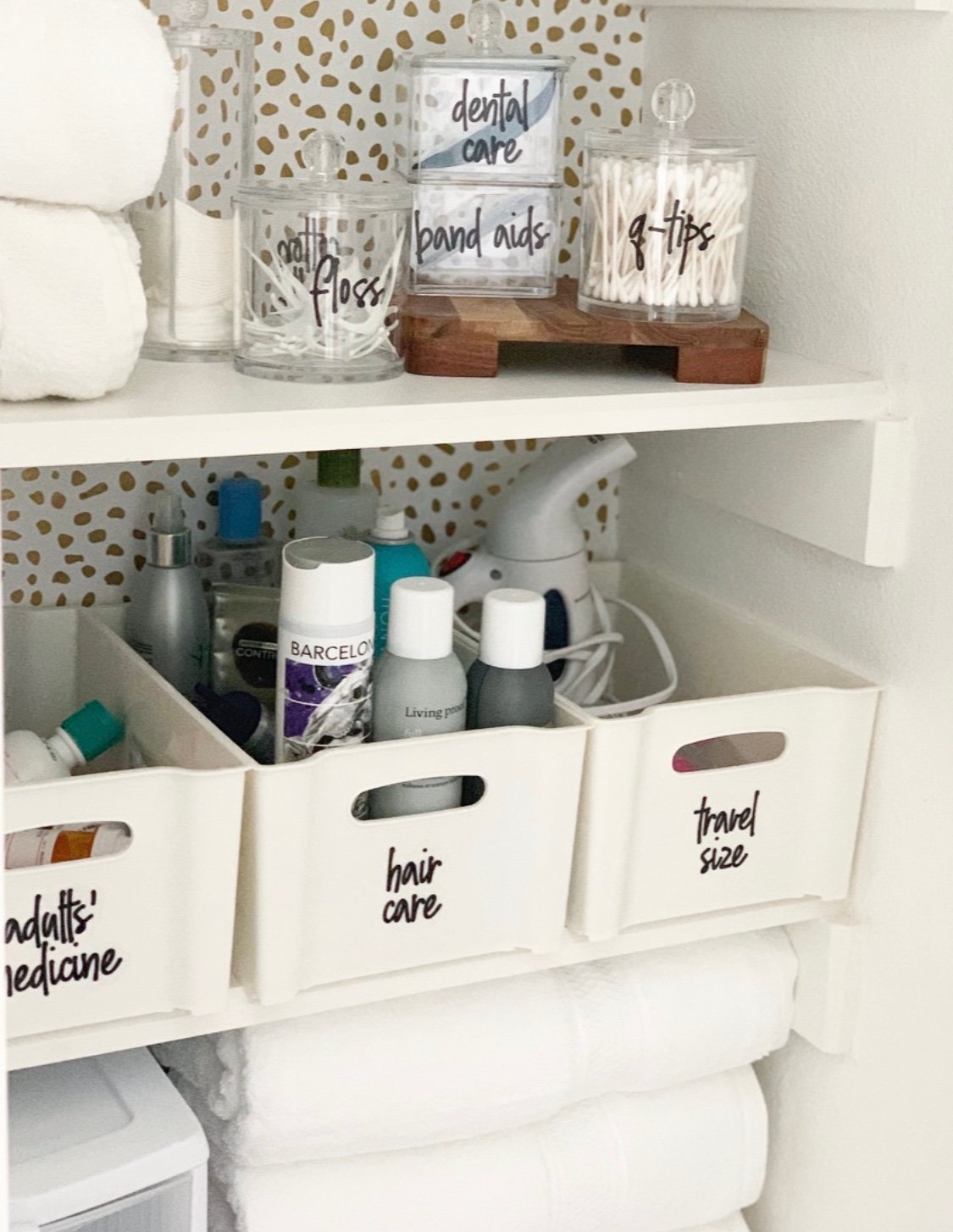 One thing I like about these bins is that the peel and stick labels are easy to read on them!  The handles are also great!   I also purged a lot of my towels that had seen better days!  I bought new white and gray sets HERE and HERE.
This little set is also useful and durable!
Something about organizing a space just changes your mindset!  I hope this bathroom closet organization was helpful!
Click any of these images to shop these items from our bathroom:
And find more helpful bathroom organization/storage solutions here:
And find all of The Talented Kitchen's products on Amazon HERE.