Today I'm sharing some simple steps to organize your junk drawer!
As we start a new year, I know many of you have goals to purge and organize different spaces in your home!  It can be overwhelming, so I decided to start small…with our junk drawer!
Before
I'm ashamed to say this drawer has pretty much been a hot mess the entire time we've lived here!
Step 1:
Empty the entire drawer and divide all the items into piles:  keep, trash or relocate.  Group similar items.
I found all kinds of randomness in mine, but the bonus was 2 gift cards and about $7 in change!
Step 2:
Line your drawer.
I had leftover peel and stick wallpaper from our pantry project that I used to line the bottom of the drawer.  Wallpaper or contact paper work great!
You can find mine HERE and more peel and stick options HERE.  
Step 3:
Grab items needed to help you get organized.
I bought this set HERE. 
I like that this was inexpensive and the compartments are interlocking so they won't slide around.
After
I organized all the "keep" items into the compartments and BOOM….brand new drawer!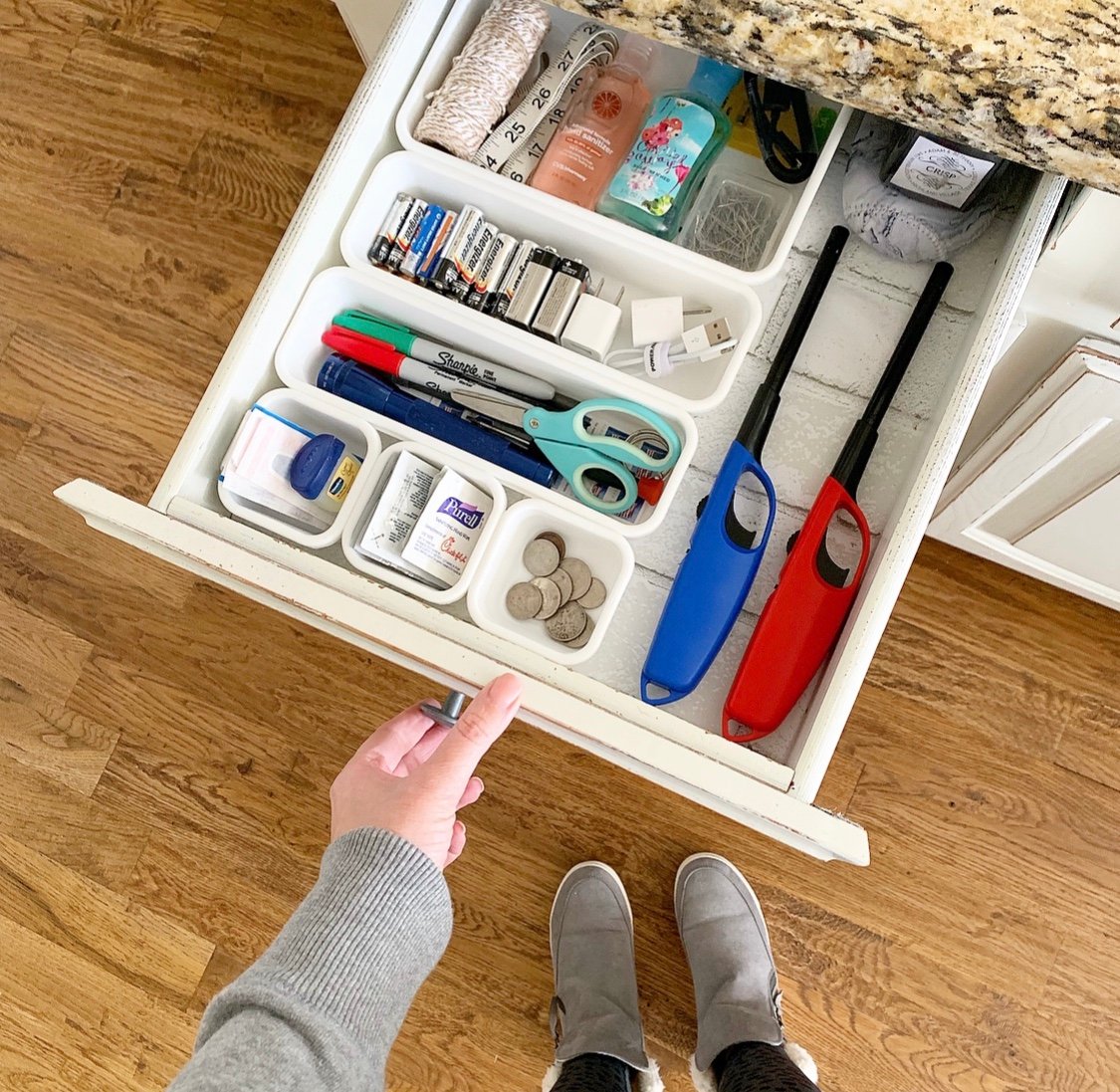 Some days you conquer the world….some days you conquer a drawer, and it still feels like WINNING!
These steps are simple, but I hope they give you some motivation to get started!  It feels SO good when it's done!
Some similar organizational items from Amazon:
Find more organizational projects below: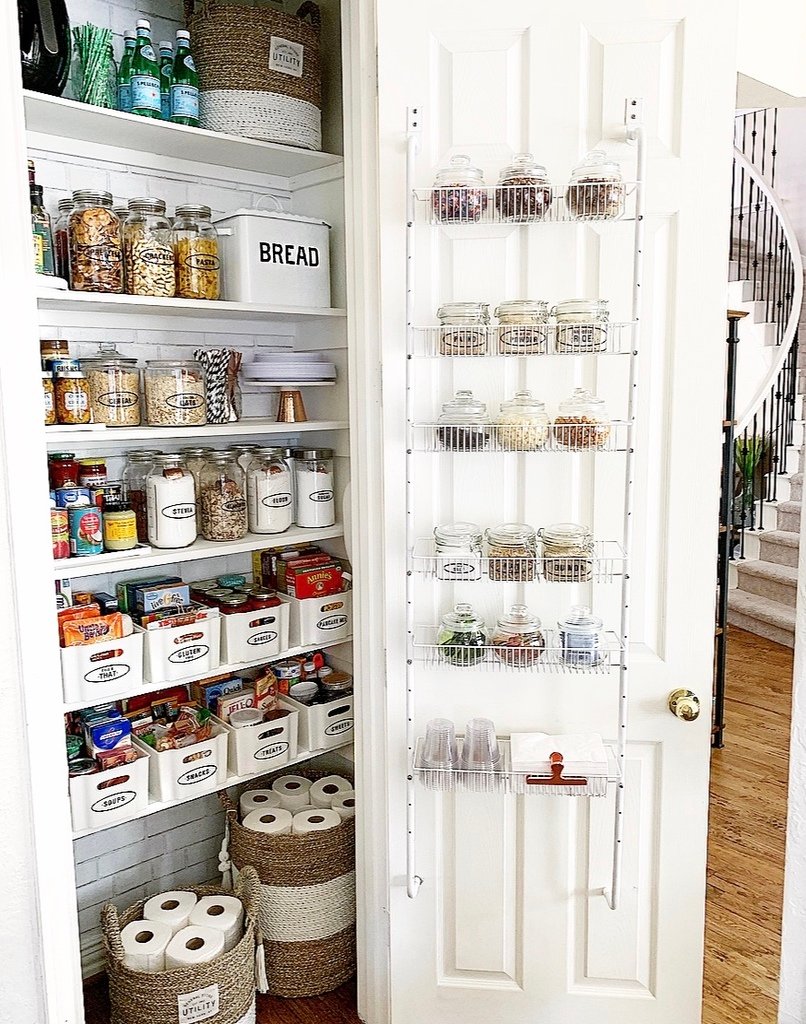 Find our pantry post HERE.
Our bathroom closet HERE.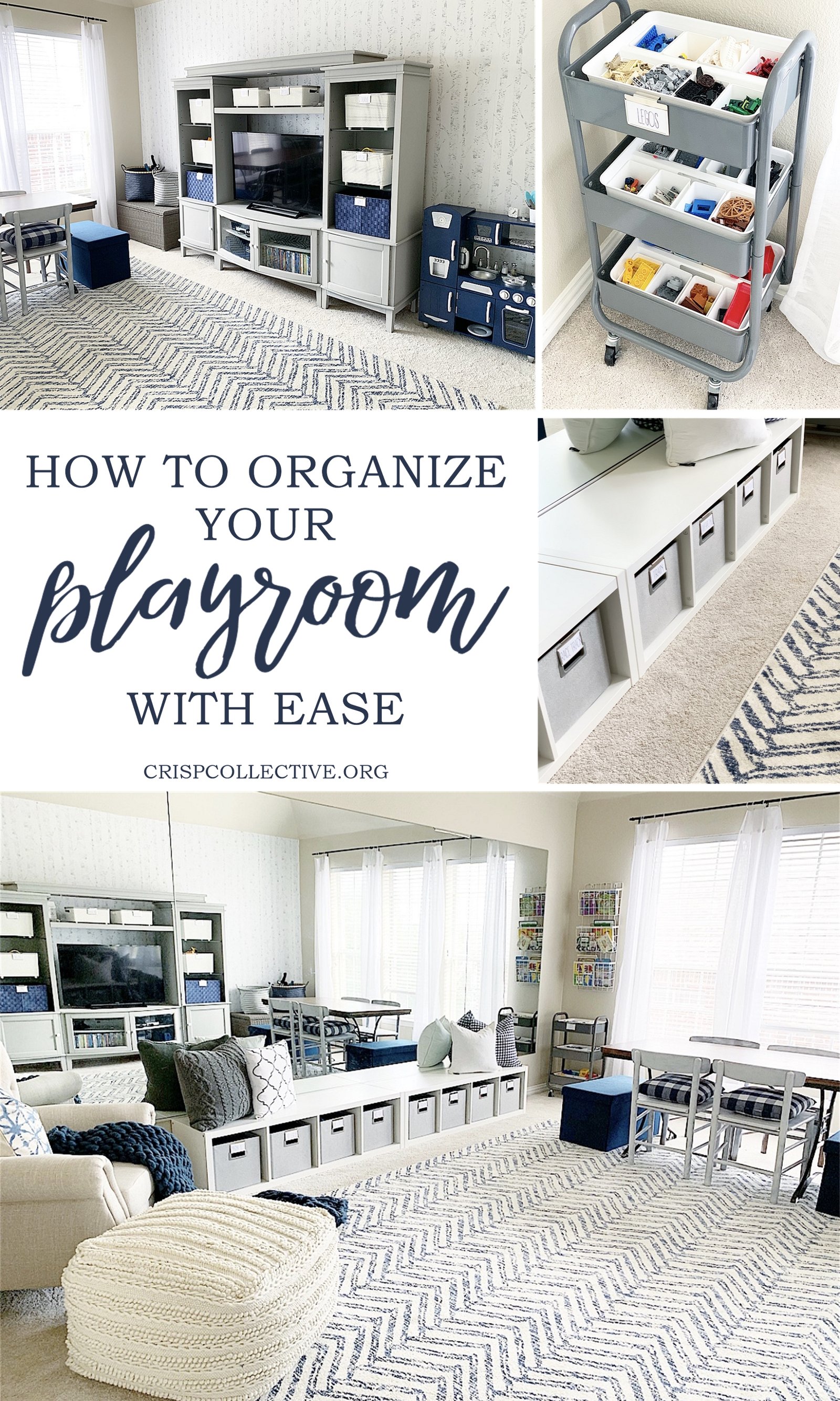 Our playroom HERE.
Sharing is caring: