When the weather gets chilly, is there anything better than coming home to a warm bowl of soup and cuddling on the couch with a cozy blanket?
Our temps are still in the high eighties here in Texas, but I'm hoping if I make the soup….fall will come! Whether it's a busy weeknight or a lazy Sunday afternoon, these soups are all so easy to put together and are sure to make you feel warm and fuzzy!
I'm so excited to today to be sharing these simple soups alongside five talented bloggers who are also sharing some of their favorite foods for Fall! If you are coming here from Leanna's blog, Claire and Grace Designs, welcome! I know her pumpkin cream cheese frosting cookies will fly off the plate at the Crisp casa! I plan to whip up a batch as soon as possible!
For each of these soup recipes, simply click on the picture or the link within the text to be taken to the full recipe with ingredients and instructions!
Slow Cooker Butternut Squash and Sweet Potato Soup
This recipe actually contains butternut squash, sweet potato, and carrots!
It is packed with all kinds of vitamins and is creamy, yummy goodness for a crisp Autumn night!
Find the recipe here.
Slow Cooker Tomato Basil Soup and Easy Caprese Grilled Cheese
Is there any better comfort food than soup and a gooey grilled cheese sandwich?
I am a HUGE fan of caprese salad, so this sandwich is just a little twist on the traditional grilled cheese using mozzarella, tomato, pesto and basil!
Find the recipe here.
And side note, your should probably try this avocado grilled cheese too!
Find it here.
Instant Pot Broccoli Cheese Soup
My boys actually love broccoli, which makes me SO happy, even if it is broccoli covered in cheese!
This version for the Instant Pot is sure to please and we put it in a little bread bowl just for fun!
Find the recipe here.
Slow Cooker Chicken Enchilada Soup
This is one of those quick dump and dash recipes, meaning you literally dump all the ingredients in a slow cooker, dash out the door and come home to yummy goodness that turns out every single time!
Find the recipe here.
Slow Cooker Ham and Potato Chowder
This recipe is my go to when I have leftover ham, like after a holiday meal or a big family dinner!
It really is comfort in a bowl!
Find the recipe here.
Pumpkin Chili
Does chili count as a soup? For the sake of this post, just say yes!
I've shared that I often like to replace the tomato component in traditional recipes with pumpkin this time of year, and that's the idea here! This is pretty much my white chicken chili recipe with pumpkin added, and it is such a yummy twist! Might sound strange, but give it a try and you'll be trying pumpkin in so many other recipes too!
Find the recipe here.
Thank you so much for stopping by! I truly hope you'll try some of these soups this season, and that they give you and your family all the warm Fall feels!
Be sure to head over to my friend Sarah's blog at Grace in my Space for her homemade pear pie…..sounds AMAZING!
Shop the Post:
And check out the other recipes from my friends below as well!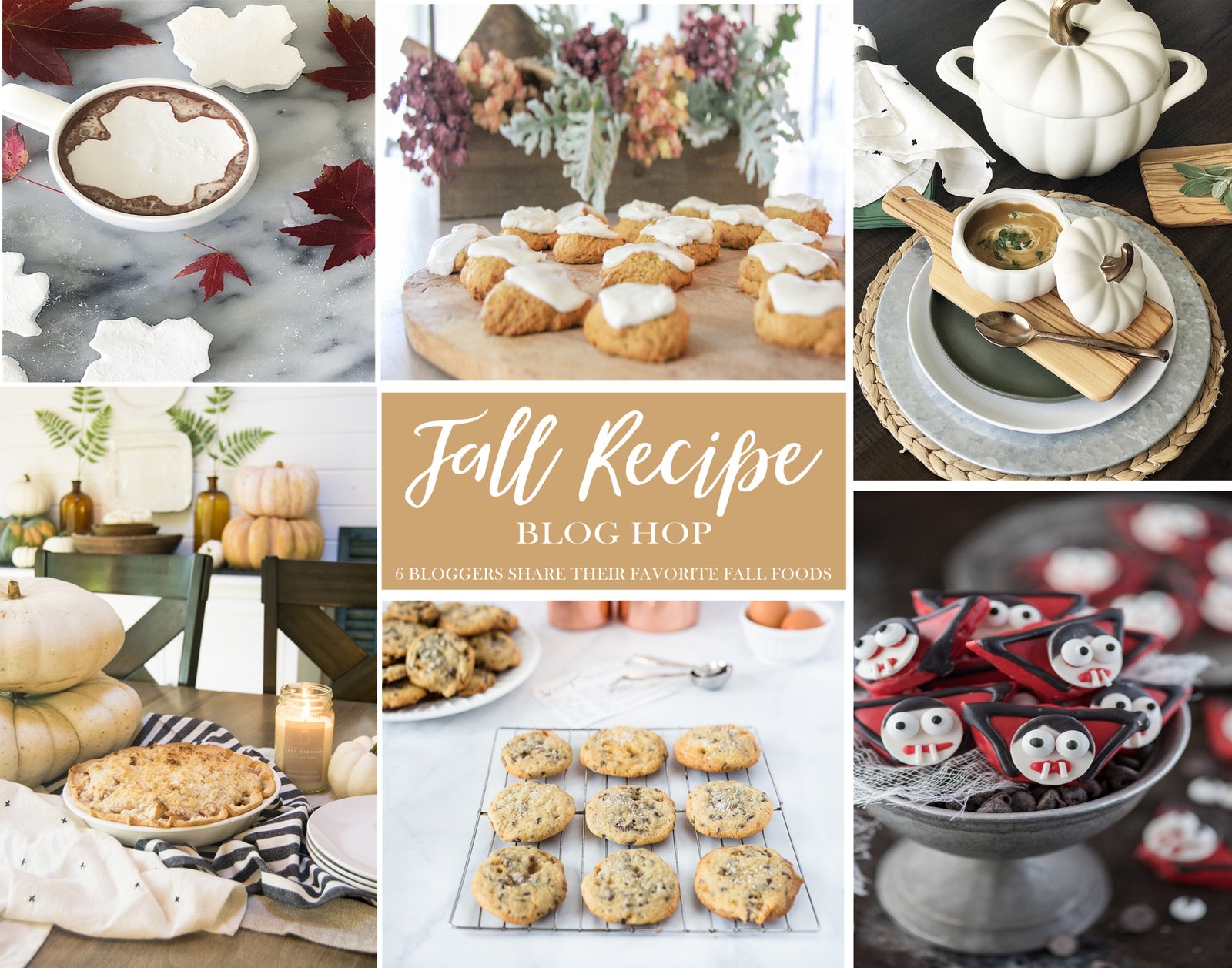 A Carried Affair / Clare and Grace Designs / Crisp Collective
Grace in My Space / Jenna Kate At Home / The First Year